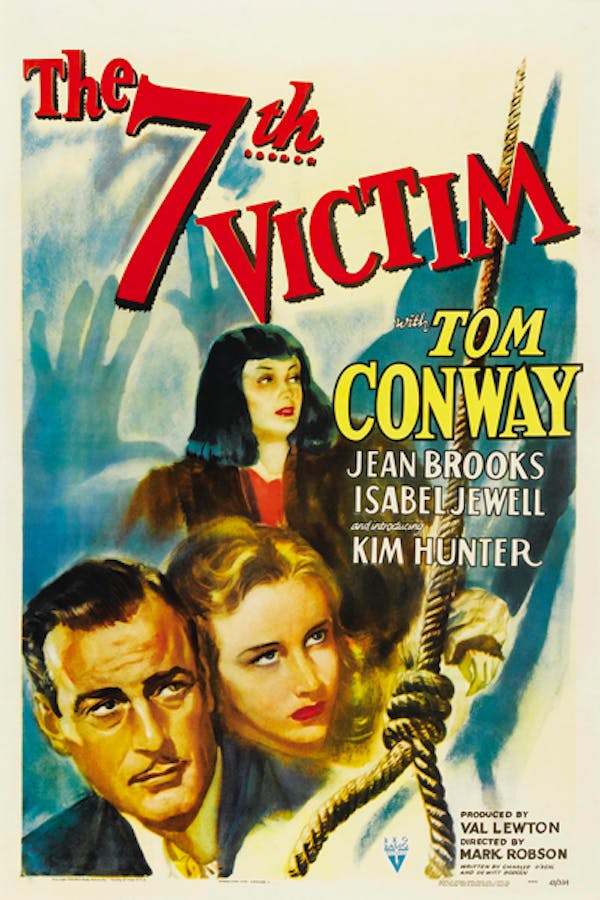 The Seventh Victim
Directed by Mark Robson
Naïve young Mary Gibbons comes to New York to find her missing sister, Jacqueline, and uncovers an urban coven of Satan worshippers who have already killed six. Now it's a race against time to find the psychologically disturbed Jacqueline before she becomes The Seventh Victim. From classic producer Val Lewton comes an elegant, frightening noir, one that took on taboos of its time and remains one of the great horrors of the 1940s.
A young woman races against time to find her missing sister before an urban coven of Satan worshippers do.
Cast: Kim Hunter, Tom Conway, Jean Brooks
Member Reviews
This was such a great surprise! Very creepy, shocking, and ultimately upsetting in the best of ways. Like all Val Lewton productions, the lighting is a thing of dark beauty.
A deeply moving piece of noir story-telling that is absolutely not to be missed.
outstanding noir. slow burn, but worth it
Very moody interesting flick leaning more on the noire side. It has some really cool elements but there's a really shoe horned "romance" between the lead and another character that did not work for me at all and felt like it came out of nowhere.