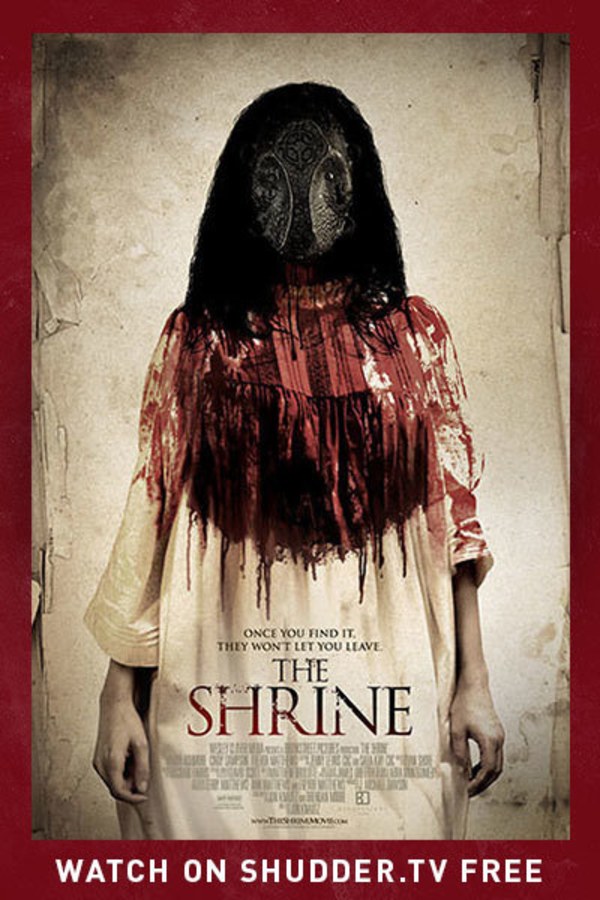 The Shrine
Directed by Jon Knautz
Carmen, an investigative journalist, her boyfriend Marcus and their friend Sara set out for a very scary Polish village hoping to solve a string of disappearances. But when they arrive, they get the runaround from the hostile villagers. After the trio uncover a shrine with victims of ritual sacrifice, they realize they must escape before becoming the next victims. But if you think you see where this WICKER MAN-set up is going, think again. Director Jon Knautz (JACK BROOKS: MONSTER SLAYER) twists the fish-out-of-water fright flick plot into something uniquely unsettling. Contains violence and gore.
An investigative journalist and her friends wind up in a very scary Polish village.
Cast: Aaron Ashmore, Cindy Sampson, Meghan Heffern
Member Reviews
Overall mediocre with a pretty good ending. Worth a watch if you're bored.
Started off all right, had some horror elements and evil to it. Then the rubber masks and lack of subtitles started to happen...also the clichés started to flood the plot. The ending somewhat was a little too convenient....lotsa gooshy sound effects.
very bad for a horror movie but great as a comedy. I wouldn't suggest wasting time on it unless you're looking for a laugh.
Pretty damn good, which I wasn't fully expecting. Good pacing, decent acting, nice special effects and original enough.