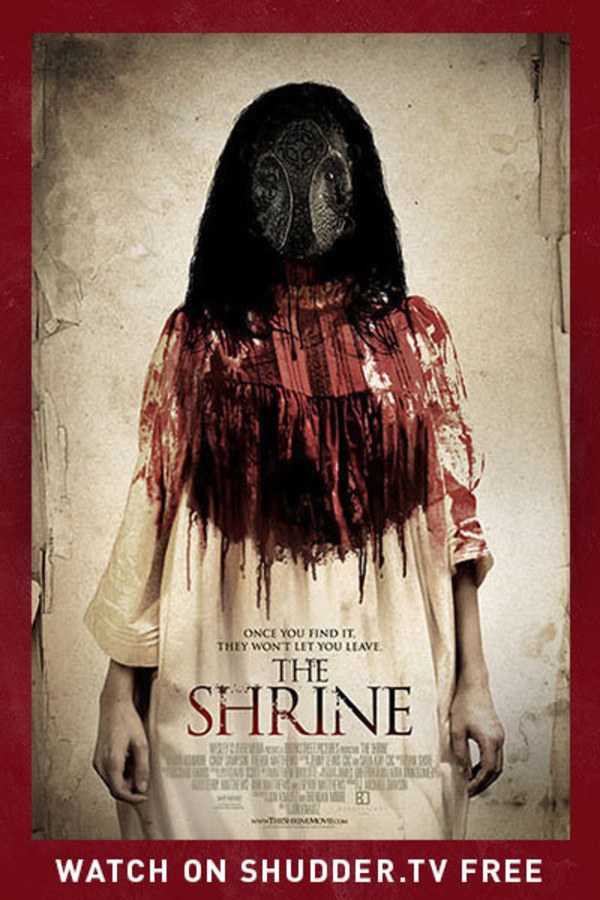 The Shrine
Directed by Jon Knautz
Carmen, an investigative journalist, her boyfriend Marcus and their friend Sara set out for a very scary Polish village hoping to solve a string of disappearances. But when they arrive, they get the runaround from the hostile villagers. After the trio uncover a shrine with victims of ritual sacrifice, they realize they must escape before becoming the next victims. But if you think you see where this WICKER MAN-set up is going, think again. Director Jon Knautz (JACK BROOKS: MONSTER SLAYER) twists the fish-out-of-water fright flick plot into something uniquely unsettling. Contains violence and gore.
An investigative journalist and her friends wind up in a very scary Polish village.
Cast: Aaron Ashmore, Cindy Sampson, Meghan Heffern
Member Reviews
very bad for a horror movie but great as a comedy. I wouldn't suggest wasting time on it unless you're looking for a laugh.
Pretty damn good, which I wasn't fully expecting. Good pacing, decent acting, nice special effects and original enough.
Pretty decent annoying lead good story
This just a very good and scary movie ! To the end you will understand what was they doing ! Like this story !!!