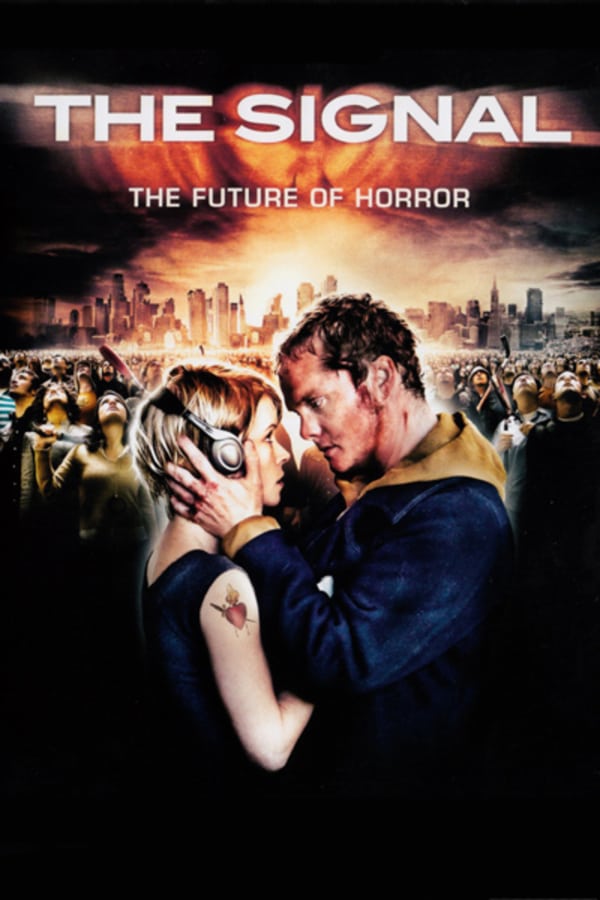 The Signal
Directed by David Bruckner, Dan Bush, Jacob Gentry
It's New Years Eve in the city of Terminus and chaos is this year's resolution. All forms of communication have been jammed by an enigmatic transmission that preys on fear and desire driving everyone in the city to murder and madness. In a place once marked by conformity but now sent into complete anarchy, the rebellious Ben must save the woman he loves from the bedlam in the streets as well as her crazed sadistic husband. But the only way he can tell who to trust or who has given in to violence is by uncovering the true nature of THE SIGNAL.
A mysterious transmission that turns people into killers invades every cell phone, radio, and television.
Cast: Aj Bowen, Annessa Ramsey, Sahr Ngaujah, Matthew Stanton
Member Reviews
Definitely worth a watch for the hilarious middle act alone (each act is a different director iirc). Some interesting ideas but they never really pay off.
Decent movie, pretty gory at parts, and in all watchable. Acting was all really great!
Fantastic and drops you into the same fear and confusion as the cast. We follow the stories of three main characters and each characters story is directed by a different director giving the viewer a more intimate feel for each individual's story. Brilliantly acted and shot. Would highly recommend. A J Bowen is fantastic. Alongside this I'd also recommend The Sacrament, Rites of Spring and A Horrible Way To Die (A J Bowen has yet to steer me wrong!)
Brilliant and terrifying movie. Any horror fan will love it