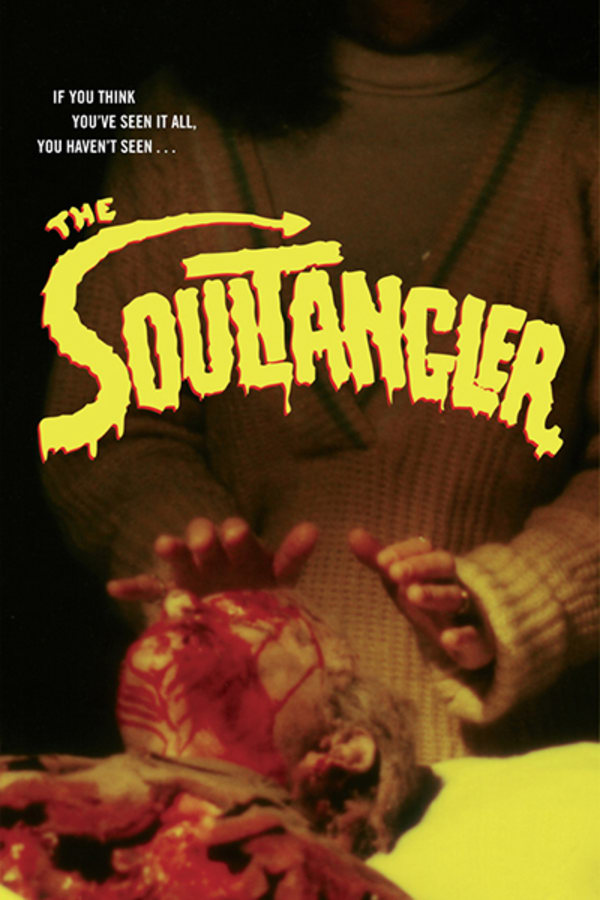 The Soultangler
Directed by Pat Bishow
Insane genius Dr. Anton Lupesky has worked in seclusion to develop the experimental drug Anphorium, which allows its user to inhabit any fresh corpse they wish. But this medical miracle has its price, as it transforms its user into a rabid maniac bent on the annihilation of our species. This epic of outsider filmmaking creates a unique, sometimes dreamlike suspension that's punctuated with jarring moments of severe visceral hysteria. Though the actors are friends and in-laws and the sets are basements and garages, there's an earnest devotion to truly unique storytelling that elevates The Soultangler beyond kitsch and into deeply unsettling territory. If H.P. Lovecraft rose from his grave in the late '80s with a 16mm camera, ten severed heads, and a case of Schlitz, this would be the result.
Insane genius Dr. Anton Lupesky develops an experimental drug which allows its user to inhabit any fresh corpse they wish.
Cast: Bill Bernhard, Jennifer Brown, Tom Ciorciari
Member Reviews
Low-budget trash that was directed incompetently, scripted ridiculously, and acted awfully. A masterpiece of shot on video junk.
Very low budget Z-grade feature here, folks. Everything from the audio, soundtrack, acting and writing are poorly executed. It'll be apparent when the title screen comes up how intensely you'll be scrapping the bottom of the proverbial barrel. The only positives they could muster was the gore
Very enjoyable, albeit a little slow, low budget splatter film rivaling that of Things, Sledgehammer and Death Metal Zombies
I have seen underground that were far better than this. The effects are creative but it's just boring.
I'm sure its cliche to say this was a poor man's Re-animator But i couldn't careless. I dozed off for what seemed to be 20 minutes when everything was pieced together which felt as a slow burn to me. I give this an extra skull just for the fact that the gore was cheesily done which I enjoyed.