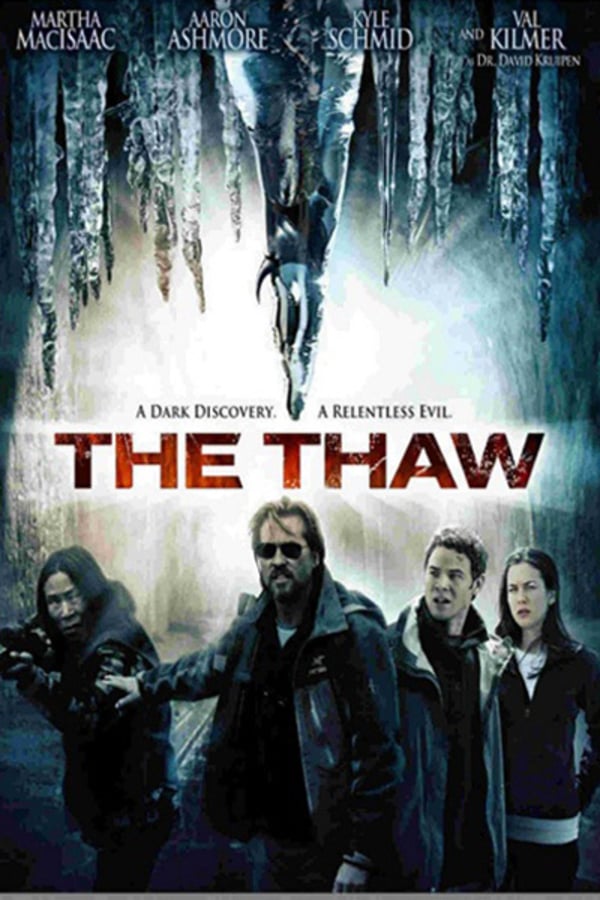 The Thaw
Directed by Mark A. Lewis
Evelyn Kruipen accompanies a group of ecology students to a remote research station where her father, the famed scientist Dr Kruipen (Val Kilmer) has discovered the carcass of a Woolly Mammoth in a melting ice cap. Arriving in the icy north, they find that the research station has been mysteriously abandoned and discover that something else has survived thousands of years locked in the frozen ice cap. A deadly parasite has been unleashed and, one by one, the students are infected and turn on each other.
A prehistoric parasite is unleased at a remote, icy research station.
Cast: Val Kilmer, Alexandra Staseson, Brad Dryborough
Member Reviews
It was watchable, but could have been so much better. The ending was good however.
Val Kilmer and the girl from Superbad for the win. Worth a watch.
Bad acting. Kilmer sleepwalking in just a small role; favour for the director probably. Nothing new, nothing done well. A mammoth sized shit of a movie.
Val Kilmer depressed and bored me .good movie good gore awful change of heart by main character .usual ending
Could not stop fidgeting through this. Imaginary legs and itching brought on by a real skin crawler of a movie.