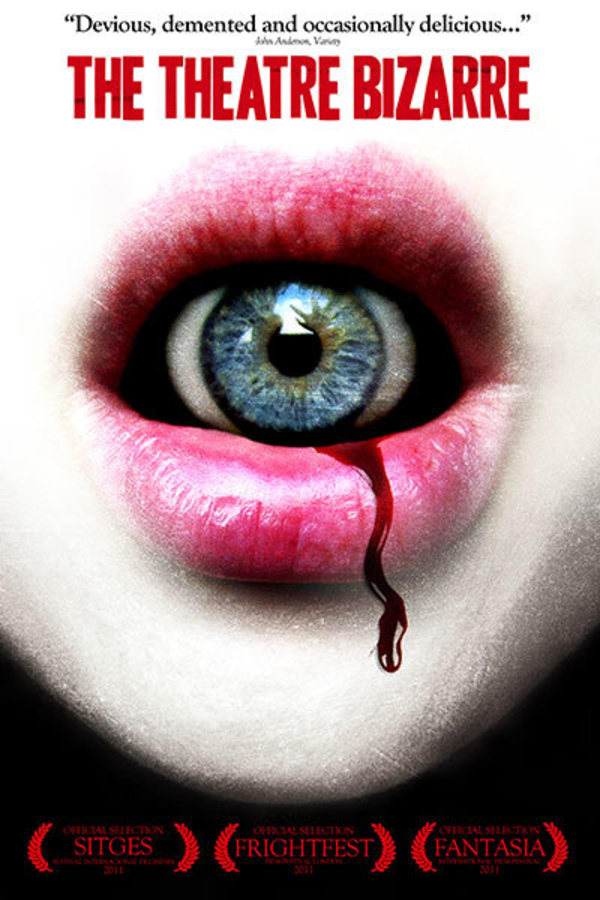 The Theatre Bizarre
Directed by Various
At an abandoned theatre, a young girl hears six scary stories inspired by the famous Grand Guignol Theatre, where early 20th century audiences came to see gory plays about real-life horrors. Producer Donald Buck (SISTERS) shares directing duties with six cult icons including zombie king Tom Savini (DAY OF THE DEAD), the reclusive Richard Stanley (DUST DEVIL), and Buddy Giovinazzo (COMBAT SHOCK). Expect terrifying toads, eyeball injections and a very scary puppet played by horror legend Udo Kier. If you enjoy horror anthologies, enter THE THEATER BIZARRE. (In French with English Subtitles) Contains strong language, sexual scenes, violence and gore.
At an abandoned theatre, a young girl hears six supernatural scary stories.
Cast: Udo Kier, Virginia Newcomb, Amanda Marquardt
Member Reviews
what the fuck is even going on. there's too much to process at some points, camerawork is sloppy, plotlines of the stories suck ass, and everything is full of cliches. don't even bother watching it.
could of went with out watching.
So underrated and truly for the Bizarre. I agree with all the other positive reviews on how it is one of the best Anthology movies. Really everything you want out of a horror movie, and it's so stylish while it disturbs you in a way probably only a nightmare could match.