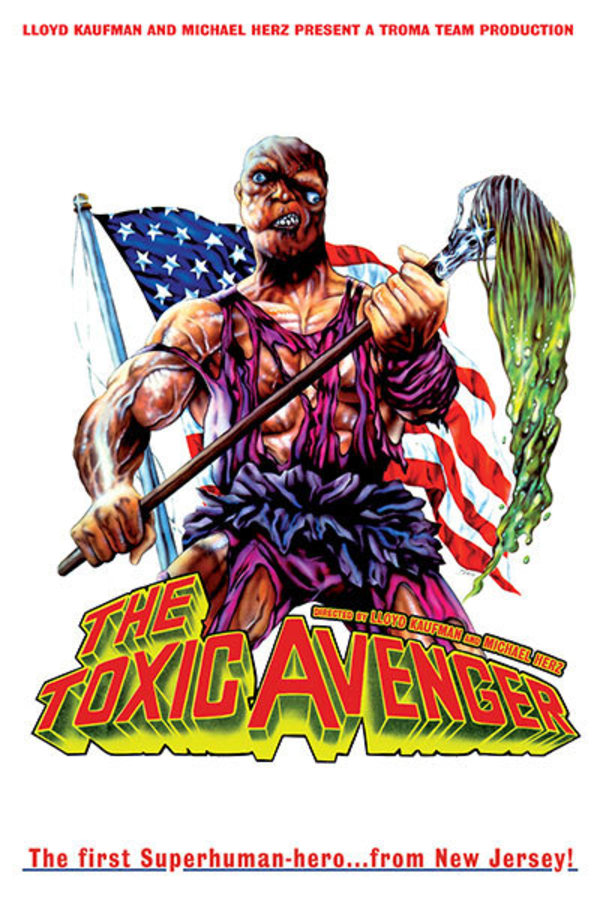 The Toxic Avenger
Directed by Lloyd Kaufman
A nerdy janitor becomes a toxic mutant superhero in this essential cult classic that put Lloyd Kaufman's Troma Entertainment on the map. Tromaville, New Jersey is being terrorized by criminals while the corrupt mayor does nothing. After a gang of thugs pull a cruel prank on Melvin, the janitor, he winds flying into a vat of toxic waste. But when an unexpected metamorphosis takes place, he becomes the Toxic Avenger, and starts using his superpowers to rid the city of the bad guys in no time at all. Contains strong language, sexual scenes, violence and gore.
A nerdy janitor becomes a toxic mutant superhero in this essential cult classic.
Cast: Andree Maranda, Mitch Cohen, Jennifer Babtist
Member Reviews
Genius a beautiful work of art
Can't beat an 80's classic .
The quintessential romantic film of the 20th century.
The Toxic Avenger is the ultimate cult B-movie for lovers of extreme 80's excess. A movie like this could never be made in today's ultra politically-correct social climate, and that's what makes it even more of a gem. Tons of gratuitous nudity, dismemberment, and cheesy 80s music all shot with that now-famous shitty troma quality. Something about that poor VHS quality of the 70s and 80s gave on-screen violence a gritty, realistic feel and this film is a quintessential example of that. It's so extreme in some cases it's almost humorous and some of the practical effects are truly impressive given the low budget it was made with. Troma's "masterpiece" actually holds up extremely well today since 80's nostalgia is currently making somewhat of a comeback. If you haven't experienced this little cult classic and enjoy this sort of thing, it's a no brained. Watch this now!
I never know how to score movies that are so bad they are good, but I can't say I wasn't entertained. A bunch of over the top fun with some awesome special effects (for an 80s B-movie at least)