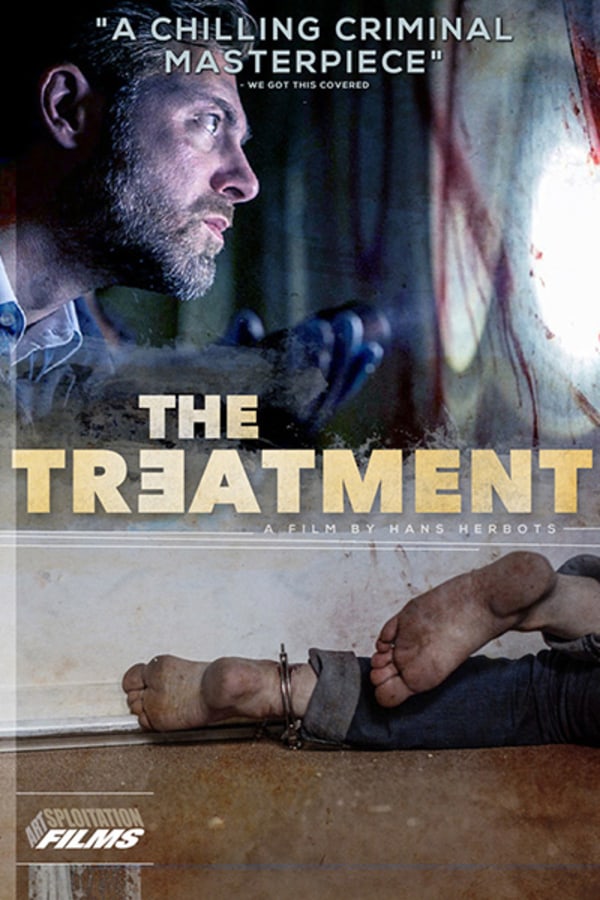 The Treatment
Directed by Hans Herbots
A detective (Geert Van Rampelberg) is drawn into a horrific case of murder and child abduction that may be connected to the disappearance of his young brother as a child. Who or what is "The Troll", who kidnaps families and forces the parents to do terrible things to their kids before slaying them all? As Nick gets drawn deeper into the case, he uncovers unspeakable horrors that threaten to consume him, too. Hans Hoberts' gripping crime thriller is definitely not for the faint of heart, easily triggered, or anyone hoping for a good night's sleep in the near future. In Flemish with English Subtitles.
A cop is drawn into a disturbing case of abduction that bears similarities to his younger brother's disappearance as a child.
Cast: Geert Van Rampelberg, Ina Geerts, Johan van Assche, Laura Verlinden
Member Reviews
I wanted to balance out the 5 skull review on here, I can't justify giving it 1, as it is well acted with a cohesive, realistic story line... However, I can't remember the last time a movie made me so consistently angry *spoiler alert*. The heart wrenching sexual abuse of young boys is bad enough, but I stuck with it expecting an "I Spit on Your Grave" for ending... Don't
A really fuckin awesome movie,ive never seen something so explicit and in depth. Im still sitting here after watching this, like WTF did i just watch!!!
That was a good. Mind explode.
Slow burning, very, very dark, disturbing and moody. If you like psychological thrillers and Scandanavian thrillers (for example, Bron/Broen), you'll likely enjoy this.