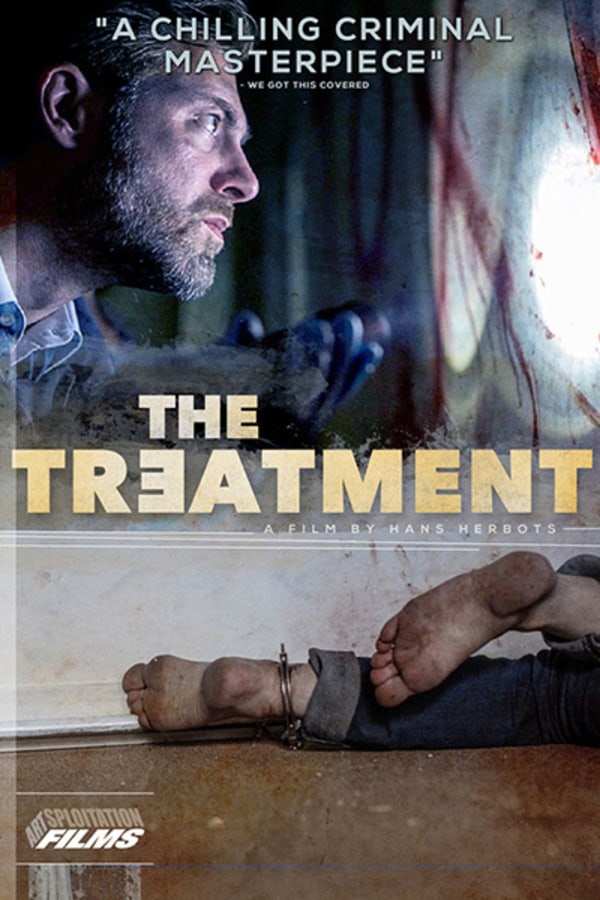 The Treatment
Directed by Hans Herbots
A detective (Geert Van Rampelberg) is drawn into a horrific case of murder and child abduction that may be connected to the disappearance of his young brother as a child. Who or what is "The Troll", who kidnaps families and forces the parents to do terrible things to their kids before slaying them all? As Nick gets drawn deeper into the case, he uncovers unspeakable horrors that threaten to consume him, too. Hans Hoberts' gripping crime thriller is definitely not for the faint of heart, easily triggered, or anyone hoping for a good night's sleep in the near future. In Flemish with English Subtitles.
A cop is drawn into a disturbing case of abduction that bears similarities to his younger brother's disappearance as a child.
Cast: Geert Van Rampelberg, Ina Geerts, Johan Van Assche, Laura Verlinden
Member Reviews
Again another absolutely sick and disgusting leftist propaganda piece of anti white hate. So many of you are disturbed sexually degenerate homosexuals and find this sort of film liberating or tittilating but you should be gassed in mass extinction events. The dutch are weird and sick morally but this film is bordering on child porn. You should be shut down
Such a good film. Impressed me and broke my heart a little too. Well done and disturbing as hell.
WOW, NOT FOR THE FAINT OF HEART!!!
phenomenal acting, compelling and unique plot, gut-wrenching ending -- one of the most memorable films i've seen in recent years. (CN slight spoiler) the early letter reading scenes with their repulsive, vulgar intimacy was incredibly effective for something so simple and short.