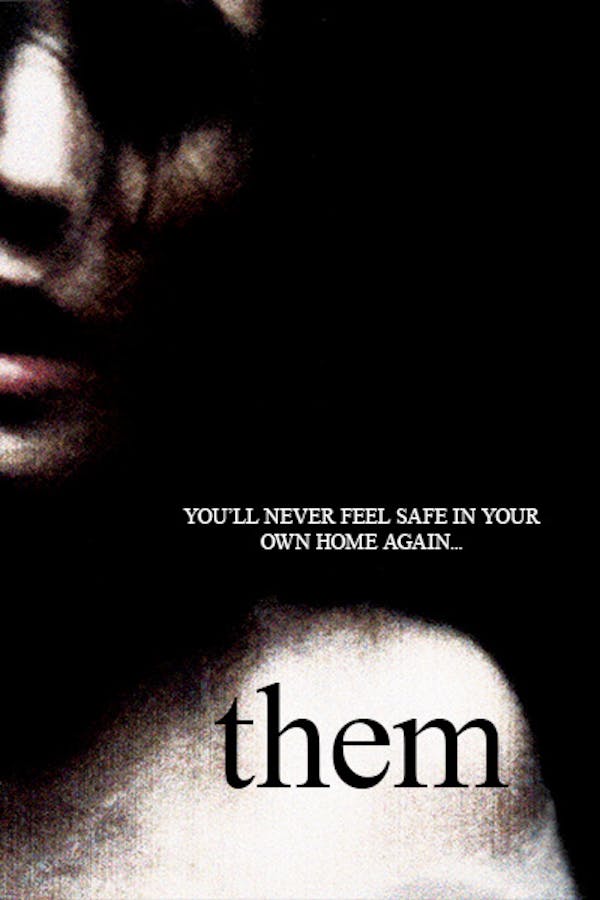 Them (ils)
Directed by David Moreau
A group of hooded strangers stalk a couple in this French horror film par excellance. Clementine, a French teacher living in Romania with her husband Lucas, arrives home one ordinary evening. But in the middle of the night strange things start happening, and soon the couple's being pursued and tormented by a group of hooded strangers. Will they make it out alive? And why have they been targeted? Critically acclaimed upon its release, THEM - along with films like HIGH TENSION, INSIDE, and MARTYRS - hooked the rest of the world on gruesome Gallic gore-fests. (In French with English Subtitles) Contains violence and gore.
A group of evil strangers stalk a couple in this French horror film par excellance.
Cast: Olivia Bonamy, Michael Cohen, Adriana Mocca
Member Reviews
Are you afraid of foreign kids? You'll somewhat enjoy this film maybe
This movie was outstanding and based on facts made it even more terrifying.
This is like Martyrs, and High Tension in it's bleak sense, not in it's gore. I think it pulled off tension fairly well, but the stream I got was AWFUL artifacty. It's almost all black, so if you are like me, and blacks in pictures makes your screen artifacty, this is gonna be an issue.
i remember seeing "Ils" shortly after seeing "The Strangers", and thinking, "UGH, SO UNORIGINAL! THEY RIPPED OFF "THE STRANGERS"! lol needing to re-watch this, but already understanding the bleak nature of it, and how impressed i was, it's getting 5 skulls... of course, if it's terrible, i'll return to say as much.