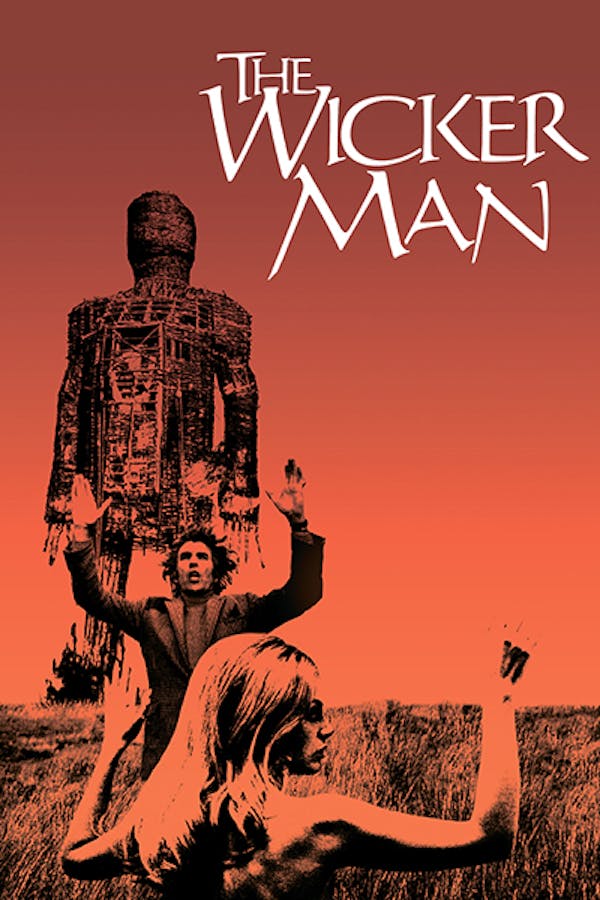 The Wicker Man
Directed by Robin Hardy
Naive officer Sargeant Howie is sent to Summerisle, a secluded island off the coast of Scotland, to investigate the disappearance of a young girl named Rowan in this horror essential. When he arrives there, he finds a very tight-knit community that is mistrustful and hostile to outsiders. Soon, Howie begins to realize that the town might be a strange pagan cult, one given to unbridled sexuality and possible human sacrifice. An all-time classic, with standout performances from Woodward and the legendary Christopher Lee, THE WICKER MAN is a high point in the still lively folk horror subgenre; its influence living on in the likes of KILL LIST, DARKLANDS and more.
A police sergeant travels to a remote Scottish island and its pagan community, in search of a missing girl.
Cast: Edward Woodward, Diane Cilento, Britt Ekland, Christopher Lee ​
Member Reviews
A classic, great film, religious people are scary!
This deserves to be on everyone's "Must See" list. It's one of those movies where most people already know how it ends, but it still takes you by surprise. The musical elements are quirky and the acting is stellar. A story driven classic!
Amazing movie. Great performances, visuals, and story. Themes that remain poignant today, and an unforgettable ending !
One of my favorites. The reveal is so impactful and horrifying yet simple. After many watches I still love it.
I prefer rhis one to the Nic Cage version (sorry). I love how it turns into an accidental musical 1/4 of the way in. I also like how it's a much more accurate depiction of witchcraft, and the belief systems of the British Isles. Christopher Lee is great, as always, alongside the gorgeous and talented, Ingrid Pitt. Edward Woodward owns his role of the religious, slightly paranoid (with good reason), constable looking for answers, and not quite finding any until the very end.