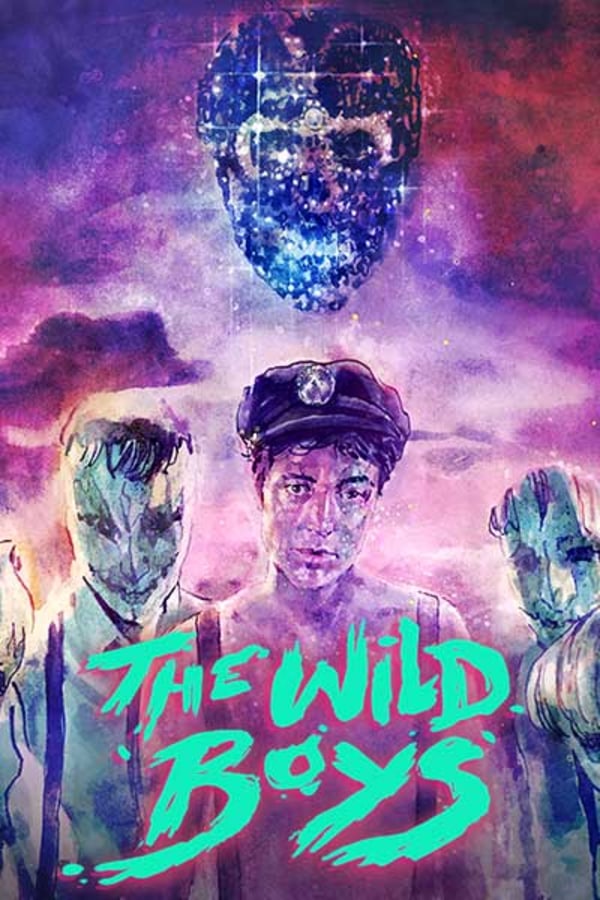 The Wild Boys
Directed by Bertrand Mandico
After a brutal crime, five adolescent boys (all played by actresses) are punished to board a boat with a captain hell-bent on taming their ferocious appetites. After arriving on a lush island with dangers and pleasures abound, the boys start to transform in both mind and body. Shot in gorgeous 16mm and brimming with eroticism, genderfluidity, and humor, Bertrand Mandico's THE WILD BOYS will take you on journey you won't soon forget.
Five adolescent criminals are banished to a boat with a captain hell-bent on taming their ferocious appetites.
Cast: Pauline Lorillard, Vimala Pons, Diane Rouxel
Member Reviews
welcome to the fyre festival prequel, spot on and accurate...not horror tho hahahah.
That... was... bizarre. Cant say for sure if it was good or not, but was addictive. Once you watch the first 15 minutes or so, you have to keep watching to see whats next, how it ends. If I had to describe it... a cross between Clockwork Orange, Call of Cthulu, softcore porn on acid and a pyscho-sexual quasi-nightmare.
TW for sexual assault. I like the movie. I did not like watching it. This movie makes you face the violence of misogyny with no sugar coating and gives you a unique form of justice. If you're not into artsy films or if you just want to turn your brain off and watch people get slaughtered this might not be the movie for you.
This is more in the spirit of strange tales than it is horror, strictly speaking. As a film, it has some out-there moments and more than a few beautiful shots. It's really more queer art house than horror, but I enjoyed it. If you look at the negative comments, we've got a bunch of guys complaining this film is "too gay" -- this amuses the hell out of me because the most of the actors in this film are women -- I feel like if they knew that, they might have been better able to hold their discomfort in check.