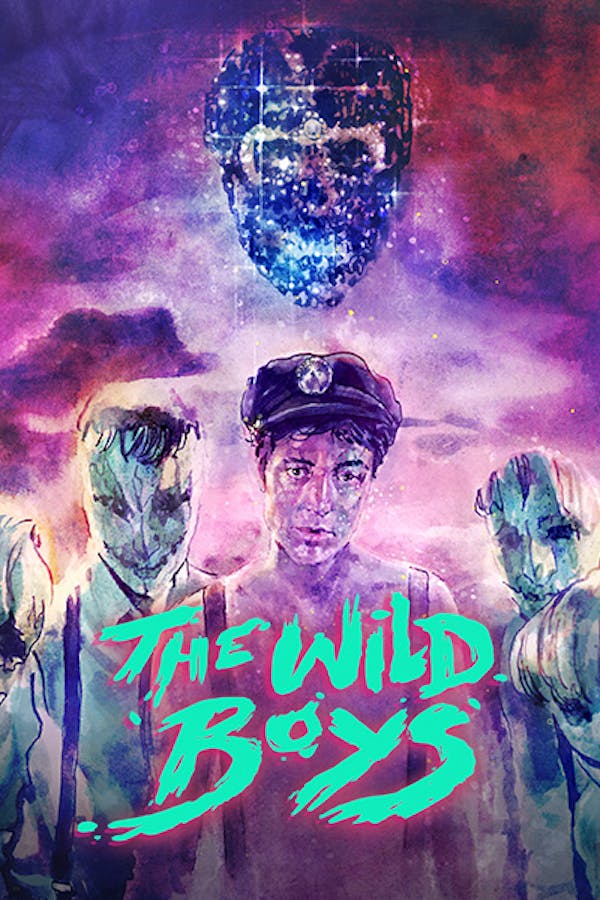 The Wild Boys
Directed by Bertrand Mandico
After a brutal crime, five adolescent boys (all played by actresses) are punished to board a boat with a captain hell-bent on taming their ferocious appetites. After arriving on a lush island with dangers and pleasures abound, the boys start to transform in both mind and body. Shot in gorgeous 16mm and brimming with eroticism, genderfluidity, and humor, Bertrand Mandico's THE WILD BOYS will take you on journey you won't soon forget.
Five adolescent criminals are banished to a boat with a captain hell-bent on taming their ferocious appetites.
Cast: Pauline Lorillard, Vimala Pons, Diane Rouxel
Member Reviews
I just finished The Wild Boys, and it was indeed an interesting film. I don't think it qualifies as horror by any stretch of the imagination, but it was not un-enjoyable. I'm still not sure if it was enjoyable? But I didn't have a bad time watching it, either, so take from that what you will. The exploration of gender and sexuality was not particularly deep, but interesting none-the-less. Overall, worth a watch if you're up for something a little more on the unusual side!
watched with my boyfriend. we are still trying to process this film. this is definitely a fetish film, i knew that when i started it, but it somehow manages to be more than that. i dont know if thats a good or bad thing. one thing i can say for certain, we very much enjoyed the look of the film. STRANGE FRUIT
That special collision of arthouse and exploitation weirdness that we don't see this well done much anymore. Lovely to look at, bizarre and sexy.
This is truly an interesting film. I really enjoyed the exploration of genders, sexuality, and savagery. The symbolism throughout the film has left my mind wrestling with what it means to be man, woman, and beast. Most importantly do not watch this movie alone. you should watch it with a sexual partner that is prepared for at least 3 fucks. This film is no one pump chump like most shity artsy fartsy movies no this film will give you solid steel 4 times and is not fap worthy you will want an equally horny fuck buddy for this one folks. So my advise save this flick to watch with the freak you meet on grindr and go watch the lost boys for the 200th time....Enjoy your awkward boners folks
A Art House film that went insane & beyond. More please.