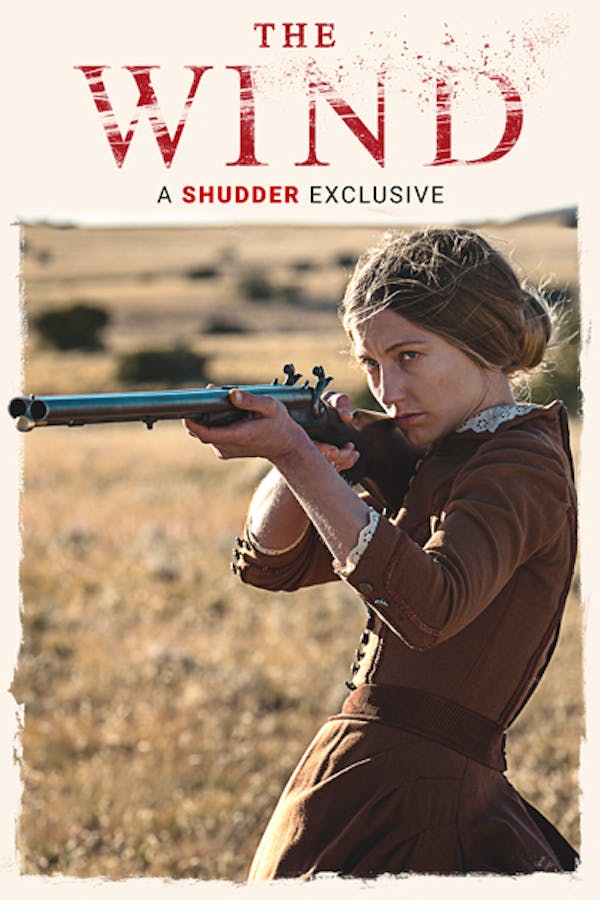 The Wind
Directed by Emma Tammi
In this sinister western-horror, a woman moves to the American frontier to settle it with her husband, but an evil presence soon makes itself known and infects her. A SHUDDER EXCLUSIVE.
An evil presence stalks a woman alone on the American frontier in this acclaimed western-horror.
Cast: Caitlin Gerard, Julia Goldani Telles, Miles Anderson
Member Reviews
Hugely atmospheric, slow-burn historical horror. Builds tension cleverly with the use of out-of-sequence events, and a pervading sense of dread and claustrophobia in spite of the wide open setting of the unsettled American West. The central performance is compelling and sympathetic, and I was kept guessing until the end.
Not too shabby. Worth a watch. Just a little slow at parts. Enjoy!
The Wind was well written but needs more scary scenes. Explanation of where did the malevolent spirit came from? For example and developing the husbands character more.
Great movie. Same type of scares as the dark and the wicked.