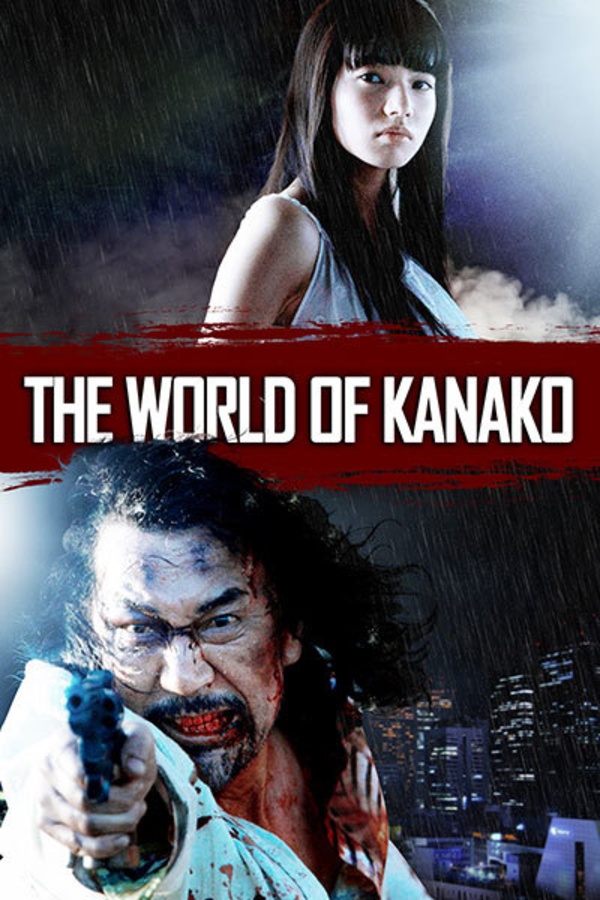 The World of Kanako
Directed by Tetsuya Nakashima
When beautiful, straight-A high school student Kanako goes missing, her mother asks ex-husband Akikazu – a drifting, irresponsible former cop – to find their daughter. He embarks on a desperate search in the hope of reuniting his "perfect family"... by any means necessary. But as his investigation progresses, Akikazu starts to discover the darkness that lies behind his daughter's impeccable facade. Clue by clue, revelation by revelation, he starts his descent into the hellish underworld of Kanako's secret life.
When his daughter goes missing, a former cop uncovers her hellish secret life.
Cast: Kôji Yakusho, Nana Komatsu
Member Reviews
To me, this movie is like Tarantino meets "Old Boy." Long periods of slow nothingness are punctuated by rapid bursts of insanity and brutal violence. Too much use of flashbacks and boring montages. I don't really feel anything for any of these characters except the main one, and I just think he's kind of a despicable loser, only the product of his own mistakes. Good soundtrack, which tells me the Tarantino influence.
This movie really fucked me up.
Stylish, uncompromising and utterly violent. Beautifully shot with an amazing diverse soundtrack. I loved it although the story was so strecthed unto a quick, constant succession of flashbacks that it made me almost dizzy. Requires huge amounts of concentration in order to enjoy, and it's long. Not for the faint hearted.