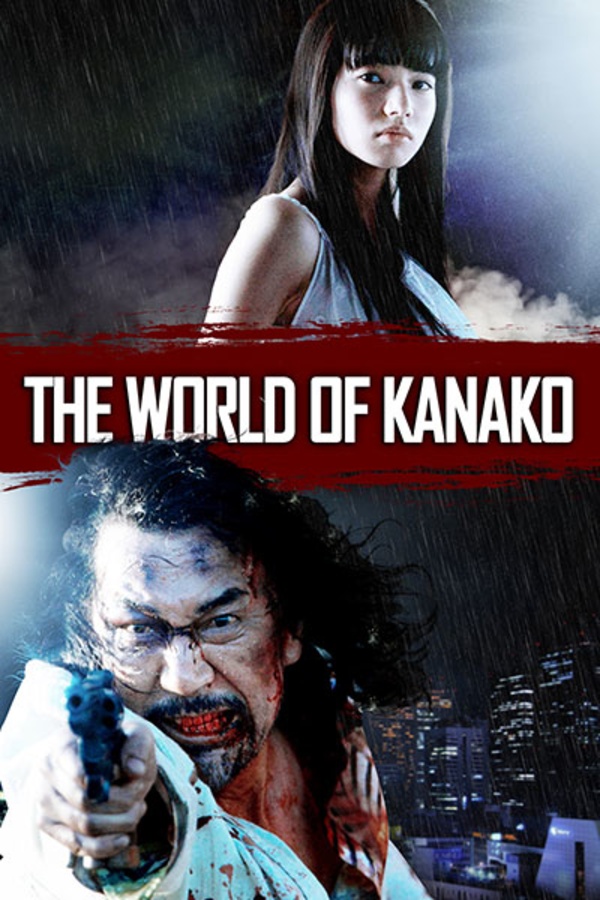 The World of Kanako
Directed by Tetsuya Nakashima
When beautiful, straight-A high school student Kanako goes missing, her mother asks ex-husband Akikazu – a drifting, irresponsible former cop – to find their daughter. He embarks on a desperate search in the hope of reuniting his "perfect family"... by any means necessary. But as his investigation progresses, Akikazu starts to discover the darkness that lies behind his daughter's impeccable facade. Clue by clue, revelation by revelation, he starts his descent into the hellish underworld of Kanako's secret life.
When his daughter goes missing, a former cop uncovers her hellish secret life.
Cast: Koji Yakusho, Nana Komatsu
Member Reviews
It was an awesome movie so much for innocent school girl
Wont be dissapointed!! lol!
Excellent!! Watch this movie you wont be dissa
I am thorn between 3 and 4 stars: it is quite a good movie, crazy enough, bloody, a bit of a drug-induced trip really, and with pretty convincing acting. I think the story was great, and I loved Nana Komatsu as Kanako. I was really interested in the story, but the protagonist (played by excellent Kōji Yakusho) was so unlikable I never form a real connection with him through the story and I found it hard to root for him. I still recommend the movie and I believe that was more due to my personal taste than anything else, so take it as a 3.5. I will definitely watch it again.