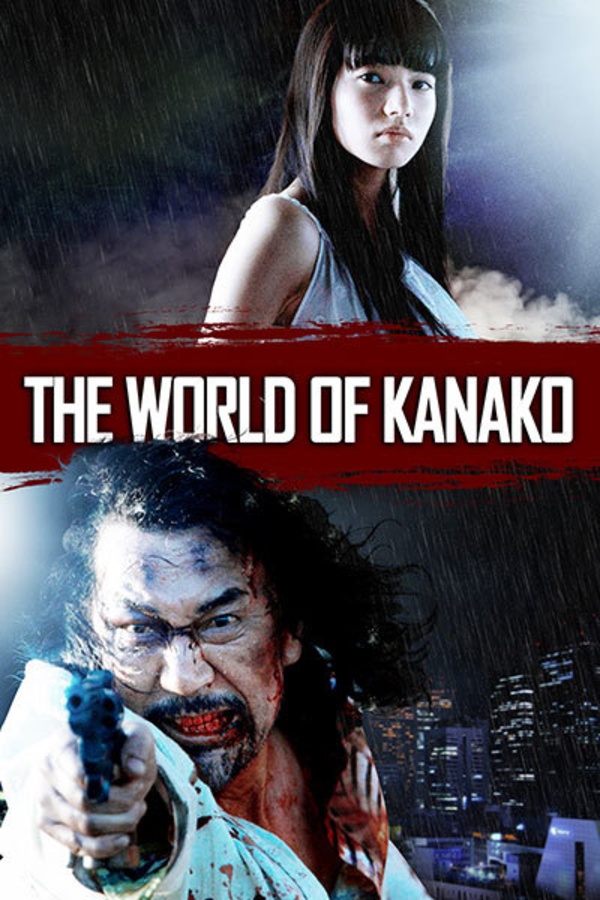 The World of Kanako
Directed by Tetsuya Nakashima
When beautiful, straight-A high school student Kanako goes missing, her mother asks ex-husband Akikazu – a drifting, irresponsible former cop – to find their daughter. He embarks on a desperate search in the hope of reuniting his "perfect family"... by any means necessary. But as his investigation progresses, Akikazu starts to discover the darkness that lies behind his daughter's impeccable facade. Clue by clue, revelation by revelation, he starts his descent into the hellish underworld of Kanako's secret life.
When his daughter goes missing, a former cop uncovers her hellish secret life.
Cast: Kôji Yakusho, Nana Komatsu
Member Reviews
This movie goes hard all the way through. Uncompromising In it's vision, it'll stick with you long after the credits roll
Just watch it all the way. You will get mind effed!
Very, VERY slow film, but the pay off will drop you to the floor. It falls into that category where you're starting to wonder if this was really worth the time watching; it's interesting enough, but nothing really grabs you until the last 35 or so minutes of the film, then everything thunders into place and you're left feeling rather hollow. This is the kind of film that is in a genre all it's own; horrific to be sure in the subject material, but not in the classic sense. There is no monster, human or otherwise, hunting down the cast, nor does it make you quail because of how sickening it becomes. No, this film rips at your soul because so many of us can relate and understand where many of the characters are coming from; and while we don't agree with the actions taken, we can understand how the characters herein ended up taking the paths they did. This is a true exploration of human horror; the depths and depravity we will go to in pursuits only we, as individuals, can truly grasp, and the aftermath such choices leave in our wake. It is not for everyone, but for those with patience, this film is definitely worth delving into.