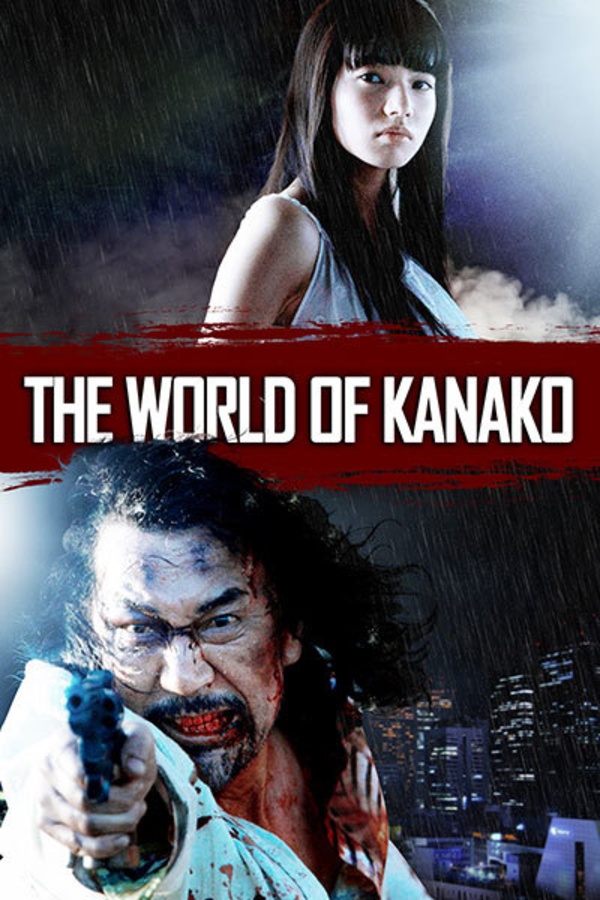 The World of Kanako
Directed by Tetsuya Nakashima
When beautiful, straight-A high school student Kanako goes missing, her mother asks ex-husband Akikazu – a drifting, irresponsible former cop – to find their daughter. He embarks on a desperate search in the hope of reuniting his "perfect family"... by any means necessary. But as his investigation progresses, Akikazu starts to discover the darkness that lies behind his daughter's impeccable facade. Clue by clue, revelation by revelation, he starts his descent into the hellish underworld of Kanako's secret life.
When his daughter goes missing, a former cop uncovers her hellish secret life.
Cast: Kôji Yakusho, Nana Komatsu
Member Reviews
Picture going out for a walk and then suddenly a car explodes close to you, from which a splinter pierces your eye at high speed. That's what watching this feels like. But then in the end, the overwhelming madness oozing out of every single character leaves you numb and somehow doesn't feel credible, as it's maybe a bit too heavy handed and doesn't give you enough to really get lost in the insanity prior to revealing what's behind the mask. But goddamn does it make you itch to know what happens next! In conclusion: definitely worth a watch, but a movie like Takashi Miike's Audition does a far, far greater job at depicting this particular shade of madness.
Another trippy Japanese movie that's very entertaining.
Not considered horror yet this movie is very hard for me to watch. It frightens me on a level where supernatural horror movies frighten most people. Horrors movies prey on your fears and well Kanako is my fear. The Audition on acid followed by cocaine.
I didn't hate it but I didn't love it either.
Raw and shocking Japanese cinema at its best. Visually stunning and mentally/emotionally exhausting due to the perverse and extreme madness of it all. Fantastic performances all around from Kôji Yakusho and the alluring Nana Komatsu that sells every bit of her seducing insanity. One of the best Japanese revenge flicks around - I highly recommend it.