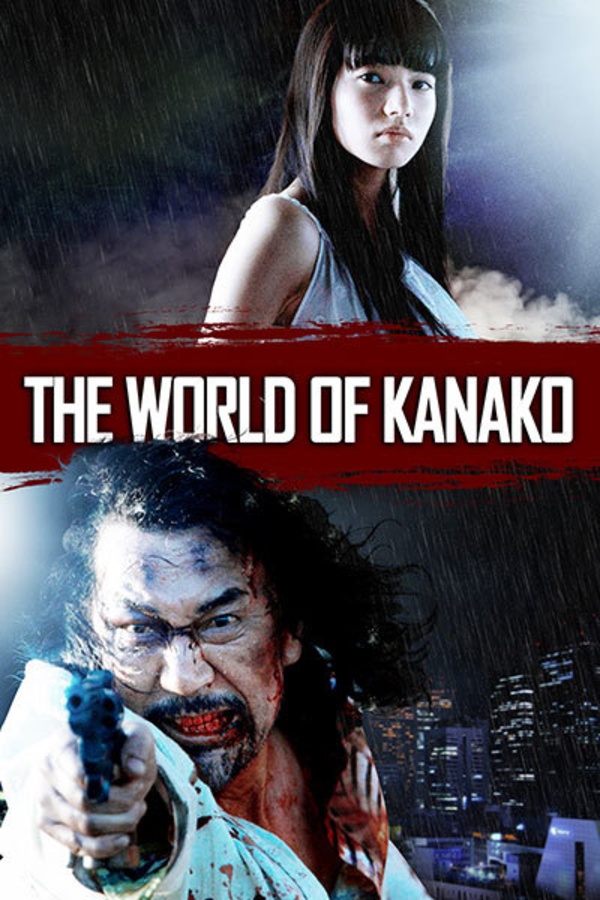 The World of Kanako
Directed by Tetsuya Nakashima
When beautiful, straight-A high school student Kanako goes missing, her mother asks ex-husband Akikazu – a drifting, irresponsible former cop – to find their daughter. He embarks on a desperate search in the hope of reuniting his "perfect family"... by any means necessary. But as his investigation progresses, Akikazu starts to discover the darkness that lies behind his daughter's impeccable facade. Clue by clue, revelation by revelation, he starts his descent into the hellish underworld of Kanako's secret life.
When his daughter goes missing, a former cop uncovers her hellish secret life.
Cast: Kôji Yakusho, Nana Komatsu
Member Reviews
What a ****in stupid movie! Just a wacky documentary of a madman's life with not much point to it by the end. I personally loved it! Creative, raw, and unapologetic. It feels like a love it or hate it type film to me. Just pure madness, and that's what kept me entertained the whole way through. Despite the damn near pointless conclusion, it had me in suspense, and the character dialogue was highly entertaining even when it was just nonsense. This to me was a senseless, and ridiculous movie done right! No way to tell how it would end. So nutty that every you have to pay attention to every second in hopes to make sense of it.
One of the most energizing and exciting live-action films I've seen come out of Japan in a long time.
Easily one of the most perverse movies I've seen. It's on par with with other twisted films like Audition, Visitor Q, Oldboy, The Untold Story, Ichi the Killer, etc... It's really not about gore and violence, but rather the sick and shocking psychology of the characters that overwhelms the viewer. Ultimately it's a strangely upsetting, and yet satisfying experience.
raw japanese cinema. great film.
i liked it. some loose ends not connected, or maybe there were subtle and i didnt notice them.