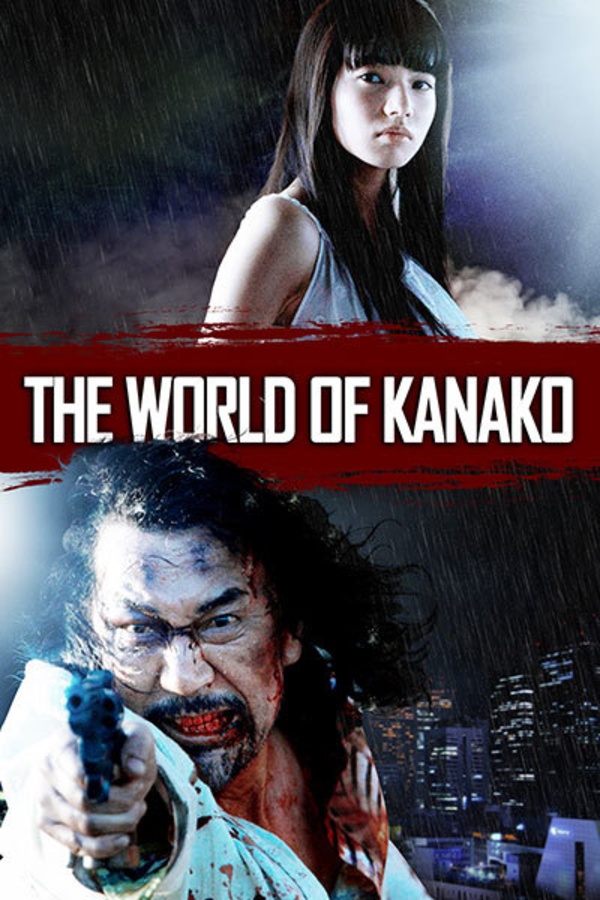 The World of Kanako
Directed by Tetsuya Nakashima
When beautiful, straight-A high school student Kanako goes missing, her mother asks ex-husband Akikazu – a drifting, irresponsible former cop – to find their daughter. He embarks on a desperate search in the hope of reuniting his "perfect family"... by any means necessary. But as his investigation progresses, Akikazu starts to discover the darkness that lies behind his daughter's impeccable facade. Clue by clue, revelation by revelation, he starts his descent into the hellish underworld of Kanako's secret life.
When his daughter goes missing, a former cop uncovers her hellish secret life.
Cast: Kôji Yakusho, Nana Komatsu
Member Reviews
A shocking and addictive thriller that never lets up on its pace or bloodlust. While repetitive, and illogical in many parts, it is also dark, disturbing, and addictive to watch. The acting is excellent throughout with only a couple of unfortunate exceptions. The steady demise into Kanako's world and the reasons for the increasing depravity are interesting but also not very well founded. We are not given full disclosure on why this teenage girl goes so far with her wickedness, and we aren't given any real reasons as to why she develops such libertine levels of lecherousness. The ending gives neither full resolve nor retribution for the victims throughout. Even the innocent boy who is so unfairly afflicted why Kanako's love is not able to climb out of his pit of desire for this horrible girl. These are negative traits, however. These are the aspects of the movie that keep it in my mind well after the credits rolled. I am still not absolutely sure that Kanako is dead at the end, even though we are led to believe that this is the case. This is definitely not a Hollywood formula movie, but it's an excellent foreign flick. Watch it, but be ready to feel confusion, disgust, and utterance annoyance when you leave wanting answers that will never be revealed.
Was good! Kept me watching until the end
This film is intense and super over the top. It almost lost me having an unapologetic rapist as the lead at first, but like some other similar films (Angst comes to mind), we're not meant to like the "protagonist," so it works as a critique on humanity and an examination of neglect and abuse quite well. The ending definitely leaves some loose ends, but I think it ended on the right note even though some subplots felt a little TOO ignored. Great acting all around though.
very attentive production, horrifically violent story complete with r*pe, cast are outstanding
Fun movie even though I didn't really get it. Good music and very good acting.