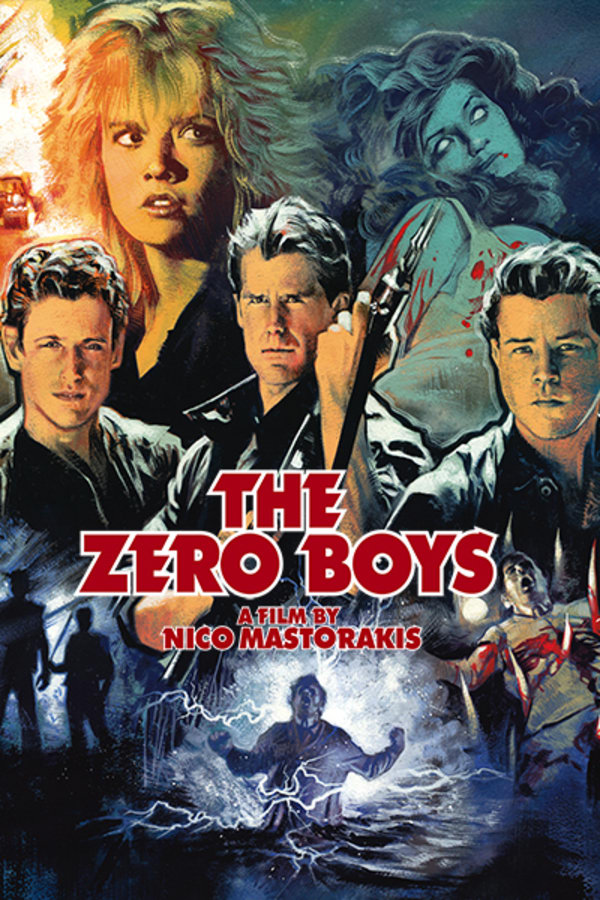 The Zero Boys
Directed by Niko Mastorakis
A group of paintball players have to fight for their lives when they find themselves hunted by a bloodthirsty band of maniacs intent on slaughtering them one-by-one. The Zero Boys must now play their war games for real, but one wrong move and it's game over. Starring Kelli Maroney (NIGHT OF THE COMET) and featuring a score from the legendary Hans Zimmer (THE DARK KNIGHT), Nico Mastorakis' (ISLAND OF DEATH) Vestron video classic mixes action, survival and slasher movie elements in a thrilling fright flick that falls somewhere between FRIDAY THE 13TH and DELIVERANCE. Contains sexual scenes, violence and gore.
Paintball players have to fight for their lives when a psycho starts stalking them.
Cast: Daniel Hirsch, Kelli Maroney, Nicole Rio
Member Reviews
not as good as Chopping Mall or Night of the Demons. If you like Ms. Maroney and 80's movies it's worth a watch. has some cool special fx but just very slow, seems like it had potential though.
I could only take 6 minutes of this before turning it off LOL
How do you go from Island of Death to this...... for shame.
Dull, doesn't really go anywhere.
This is not a bad film in fact it's a very good slasher film from the 80s there weren't many kills well onscreen ones at least but overall the zero boys is a decent effort check it out