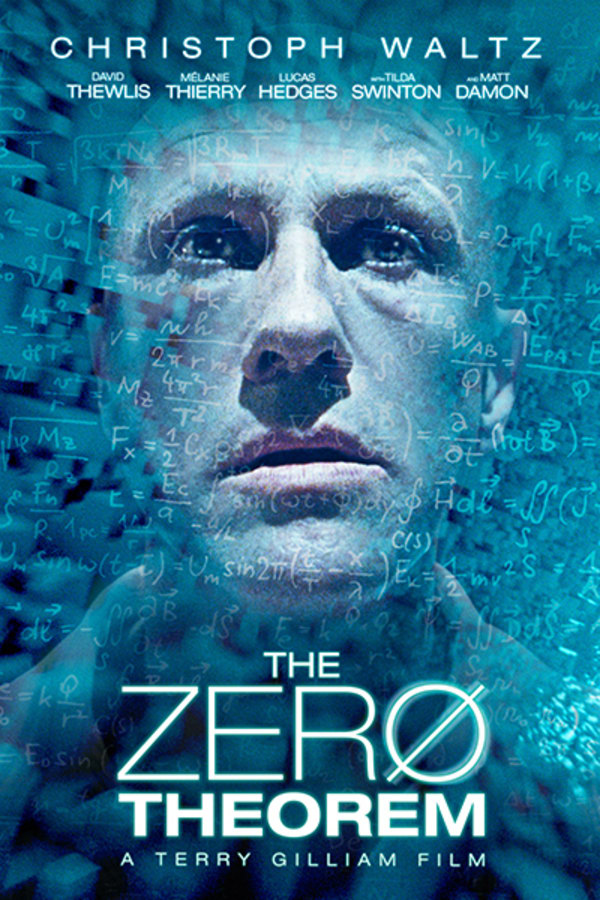 The Zero Theorem
Directed by Terry Gilliam
From visionary director Terry Gilliam (12 Monkeys, Brazil) comes a new sci-fi spectacle starring two-time Oscar-winner Christoph Waltz as Qohen, a computer genius on the verge of a great discovery. Under constant surveillance by a shadowy figure known as "Management" (Matt Damon), Qohen is tasked with deciphering the seemingly unsolvable Zero Theorem, a mathematical formula that could unlock the meaning to everything. But his work is soon interrupted by a mysterious and sexy woman whose sudden presence may point to a greater conspiracy against him…
In a future world, a computer hacker (Christoph Waltz) strives to solve a mathematical formula that could unlock the meaning of life, all while under surveillance by his mysterious boss.
Cast: Christoph Waltz, Tilda Swinton, Ben Whishaw, David Thewlis
Member Reviews
A fun and easy to digest film with characters and personalities that are enjoyable rather than frustrating, even when frustrating. This smacks of the same flavour as Hitchhikers Guide To The Galaxy. I liked it. But this isn't horror. Why is it on this site?
it was a semi interesting movie although the end was a real let down for me. I suppose the movie lived up to its name. It's definitely not horror, it's more whimsical if anything. reminded me a bit of hudsucker proxy
classic Gilliam style! absolutely gorgeous!! perfect ( but not horror!!)
TOOOOOO SLOW = TRY TO GET US THE SERIES "JIGSAW" I THINK ALL YOUR PAYING CUSTOMERS WOULD LIKE THAT ONE - TY
I really tried to like it, but; meh. Time wasted.