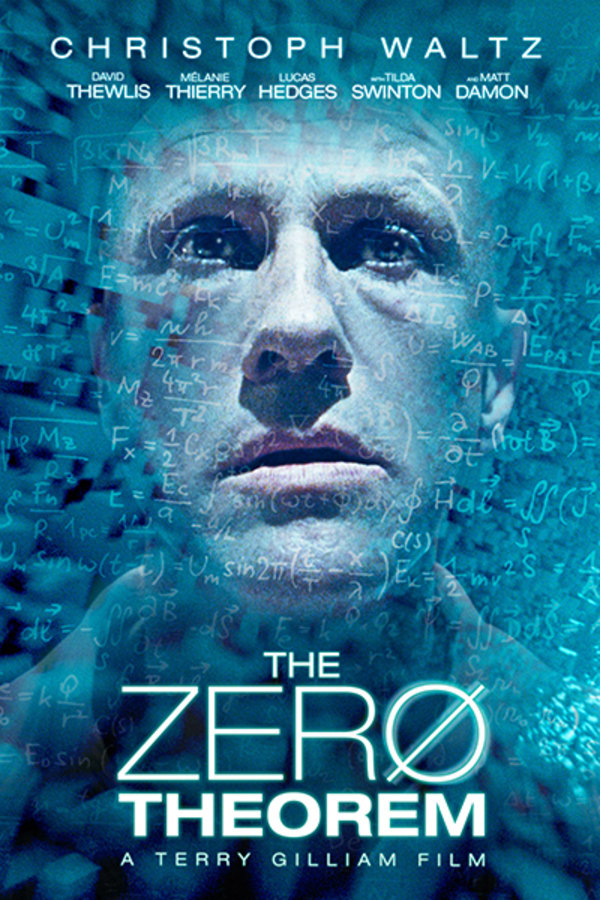 The Zero Theorem
Directed by Terry Gilliam
From visionary director Terry Gilliam (12 Monkeys, Brazil) comes a new sci-fi spectacle starring two-time Oscar-winner Christoph Waltz as Qohen, a computer genius on the verge of a great discovery. Under constant surveillance by a shadowy figure known as "Management" (Matt Damon), Qohen is tasked with deciphering the seemingly unsolvable Zero Theorem, a mathematical formula that could unlock the meaning to everything. But his work is soon interrupted by a mysterious and sexy woman whose sudden presence may point to a greater conspiracy against him…
In a future world, a computer hacker (Christoph Waltz) strives to solve a mathematical formula that could unlock the meaning of life, all while under surveillance by his mysterious boss.
Cast: Christoph Waltz, Tilda Swinton, Ben Whishaw, David Thewlis
Member Reviews
it was a semi interesting movie although the end was a real let down for me. I suppose the movie lived up to its name. It's definitely not horror, it's more whimsical if anything. reminded me a bit of hudsucker proxy
classic Gilliam style! absolutely gorgeous!! perfect ( but not horror!!)
TOOOOOO SLOW = TRY TO GET US THE SERIES "JIGSAW" I THINK ALL YOUR PAYING CUSTOMERS WOULD LIKE THAT ONE - TY
I really tried to like it, but; meh. Time wasted.
Awesome movie terry you are amazing