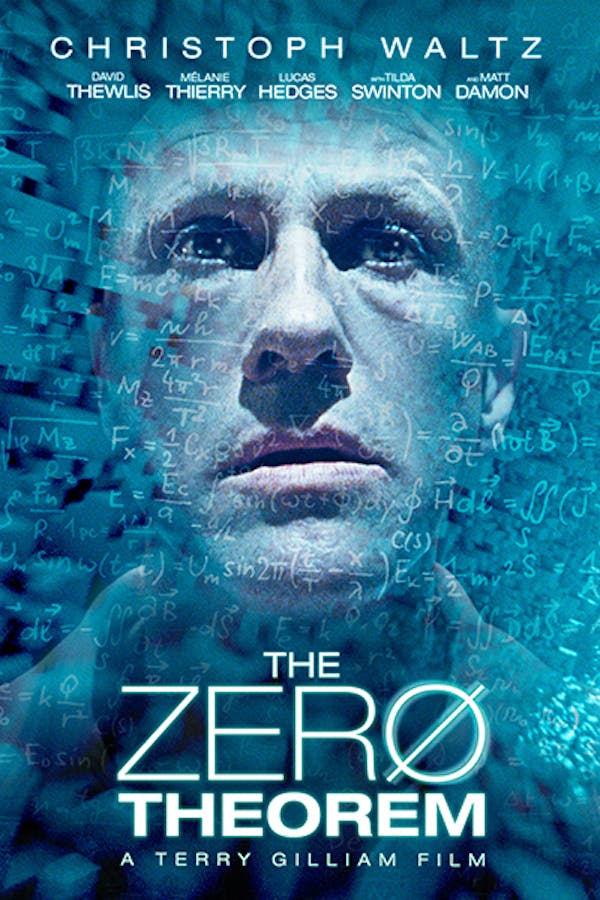 The Zero Theorem
Directed by Terry Gilliam
From visionary director Terry Gilliam (12 Monkeys, Brazil) comes a new sci-fi spectacle starring two-time Oscar-winner Christoph Waltz as Qohen, a computer genius on the verge of a great discovery. Under constant surveillance by a shadowy figure known as "Management" (Matt Damon), Qohen is tasked with deciphering the seemingly unsolvable Zero Theorem, a mathematical formula that could unlock the meaning to everything. But his work is soon interrupted by a mysterious and sexy woman whose sudden presence may point to a greater conspiracy against him…
In a future world, a computer hacker (Christoph Waltz) strives to solve a mathematical formula that could unlock the meaning of life, all while under surveillance by his mysterious boss.
Cast: Christoph Waltz, Tilda Swinton, Ben Whishaw, David Thewlis
Member Reviews
While I liked the direction, set design & cast, this comes across as very boring, self-important and very lacking of the energetic edge of Terry's other films Brazil & 12 Monkeys. It would honestly work much more as a play than a movie.
Could've been something, but turned up being nothing.
The first half is decent but then it sort of goes off the rails and the plot line shifts. It could have been much better but became convoluted. Check it out if you need to pass some time.
A ltl warped for my usual taste;the ending blew chunks,and he shoulda ended up with,or at least Dingled the Ditz !!!