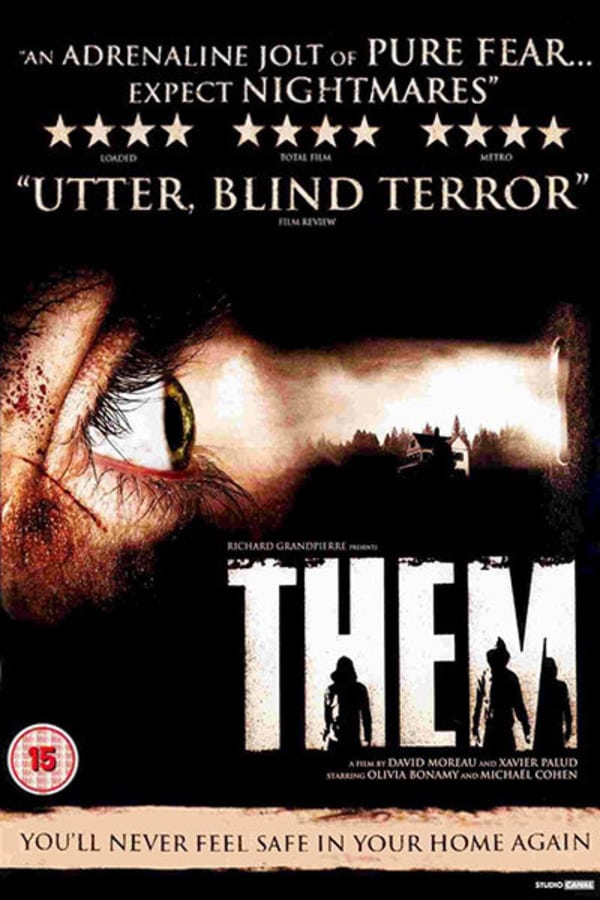 Them (ils)
Directed by David Moreau
A group of hooded strangers stalk a couple in this French horror film par excellance. Clementine, a French teacher living in Romania with her husband Lucas, arrives home one ordinary evening. But in the middle of the night strange things start happening, and soon the couple's being pursued and tormented by a group of hooded strangers. Will they make it out alive? And why have they been targeted? Critically acclaimed upon its release, THEM - along with films like HIGH TENSION, INSIDE, and MARTYRS - hooked the rest of the world on gruesome Gallic gore-fests. (In French with English Subtitles) Contains violence and gore.
A group of evil strangers stalk a couple in this French horror film par excellance.
Cast: Olivia Bonamy, Michael Cohen, Adriana Mocca
Member Reviews
The concept isn't exactly fresh and there was too much filler for such a short film, but it has some tense moments and it doesn't sugar coat the events. I think it just could have pushed it even further.
Worth a watch if you were into The Strangers. No gore, but pretty creepy.
Skip The Strangers. Watch this.
Wow this shit is bleak. Awesome edge of your seat shit right here. Don't worry about the subtitles it doesn't really matter what THEY are saying
Gave up after the first 15 minutes. I guess it's a slow burn, but that's what, a fifth of the run time and all I got to see was a girl saying "Mom?" and some teachers talking about work. Maybe that makes me a philistine, but even if it gets better later, that's too slow for me.