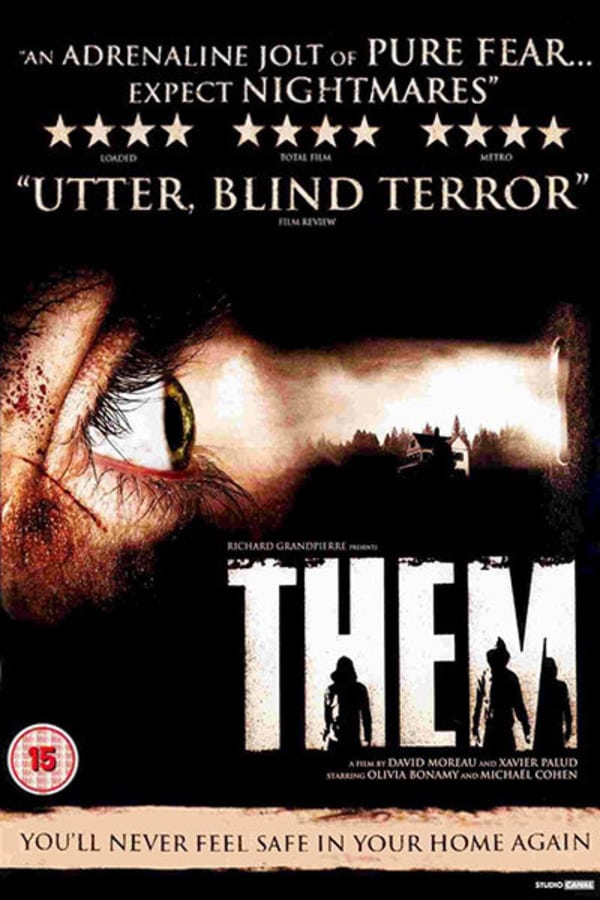 Them (ils)
Directed by David Moreau
A group of hooded strangers stalk a couple in this French horror film par excellance. Clementine, a French teacher living in Romania with her husband Lucas, arrives home one ordinary evening. But in the middle of the night strange things start happening, and soon the couple's being pursued and tormented by a group of hooded strangers. Will they make it out alive? And why have they been targeted? Critically acclaimed upon its release, THEM - along with films like HIGH TENSION, INSIDE, and MARTYRS - hooked the rest of the world on gruesome Gallic gore-fests. (In French with English Subtitles) Contains violence and gore.
A group of evil strangers stalk a couple in this French horror film par excellance.
Cast: Olivia Bonamy, Michael Cohen, Adriana Mocca
Member Reviews
Better than The Strangers but that isn't saying much. Interesting set-up. Fun ending. But overall just an unnecessary game of cat and mouse. Absolutely no gore, or point.
Interesting just goes to show you, people are absolutely crazy.
loved it! It's like a better version of 'The Strangers' ...very unsettling, and twist at the end. Didn't mind the subtitles.
Okay two questions. one,why does the dude have a Mansion that size in the woods with like 8 fireplaces and yet no Axe , and two,why the fuck don't they just shred those little bastards they're all like 5 feet tall.
I'm always impressed with how much French horror filmmakers can convey with so little. Those last 10 minutes change everything.