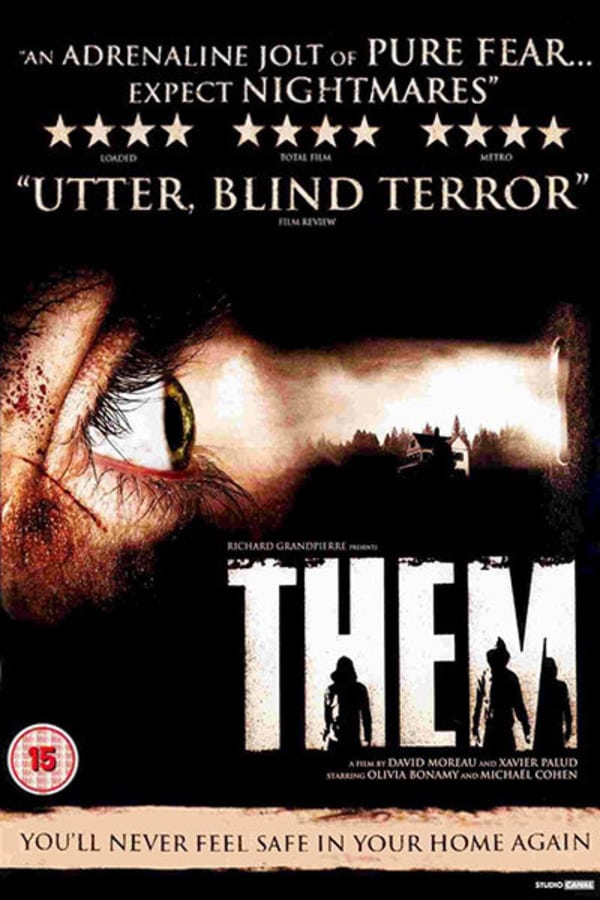 Them (ils)
Directed by David Moreau
A group of hooded strangers stalk a couple in this French horror film par excellance. Clementine, a French teacher living in Romania with her husband Lucas, arrives home one ordinary evening. But in the middle of the night strange things start happening, and soon the couple's being pursued and tormented by a group of hooded strangers. Will they make it out alive? And why have they been targeted? Critically acclaimed upon its release, THEM - along with films like HIGH TENSION, INSIDE, and MARTYRS - hooked the rest of the world on gruesome Gallic gore-fests. (In French with English Subtitles) Contains violence and gore.
A group of evil strangers stalk a couple in this French horror film par excellance.
Cast: Olivia Bonamy, Michael Cohen, Adriana Mocca
Member Reviews
Ya, this was way better than The Strangers. The Strangers was so boring I couldn't make it past the first 30 minutes. Ridiculous, contrived, & bereft of any gore. This 1 was much better with real raw emotion, kinda weird bcuz u couldn't really c the hooded invaders, & they kept messing with their head. Subtitles totally not a prob 4 me as I like hearing the native language (English dubbing is THE WORST & SUPER ANNOYING!!) & the subtitles transl8. I am also mostly deaf so reading cc &/or subtitles 2 transl8 what I cannot make out works really well 4 me.
Eerie home invasion film that definitely influenced the movie "The Strangers".
Decent French horror film playing off of the recent trend in horror of films with snotty-little brats as the threat. Single adults attacked by hooligan youths is something we've seen a bit lately across a few films. This one is okay, but not the best.
Very similar to The Strangers, but less gore, less violence amd in French. Overall, it was ok.
The concept isn't exactly fresh and there was too much filler for such a short film, but it has some tense moments and it doesn't sugar coat the events. I think it just could have pushed it even further.