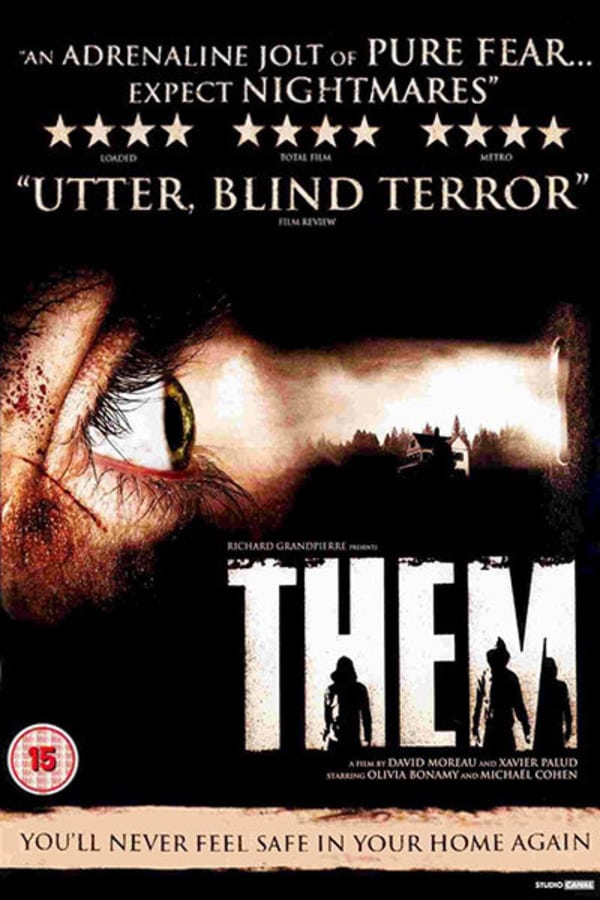 Them (ils)
Directed by David Moreau
A group of hooded strangers stalk a couple in this French horror film par excellance. Clementine, a French teacher living in Romania with her husband Lucas, arrives home one ordinary evening. But in the middle of the night strange things start happening, and soon the couple's being pursued and tormented by a group of hooded strangers. Will they make it out alive? And why have they been targeted? Critically acclaimed upon its release, THEM - along with films like HIGH TENSION, INSIDE, and MARTYRS - hooked the rest of the world on gruesome Gallic gore-fests. (In French with English Subtitles) Contains violence and gore.
A group of evil strangers stalk a couple in this French horror film par excellance.
Cast: Olivia Bonamy, Michael Cohen, Adriana Mocca
Member Reviews
I'm not very picky with horror but this still managed to bore me to death. The plot isn't anything special and the characters actions are often frustrating and unrealistic, not to mention the shots are all so dark you can barely see anything which kills any tension this movie might have had. Worth watching once just to get it off my list but I never need to watch it again.
Based on true events. Brilliant movie!
Decent, Can't believe they were freaking young kids.. Just blows my mind!!
The pacing was alright, but not great. Though "gore" is mentioned twice in the description there is absolutely none. If you are turned off by subtitles, don't be, because they film just repeats the same sentences over and over. The only redeeming factors in this movies is a couple of cheap jump scares.
I was genuinely pleased with this movie. Amazing shots, the acting was on point, the pacing was perfect and the tension had me engaged the entire time. Excellent psychological thriller, very little gore, and no cheap jump scares or rapey scenes. One of my new favorites for the home invasion category.