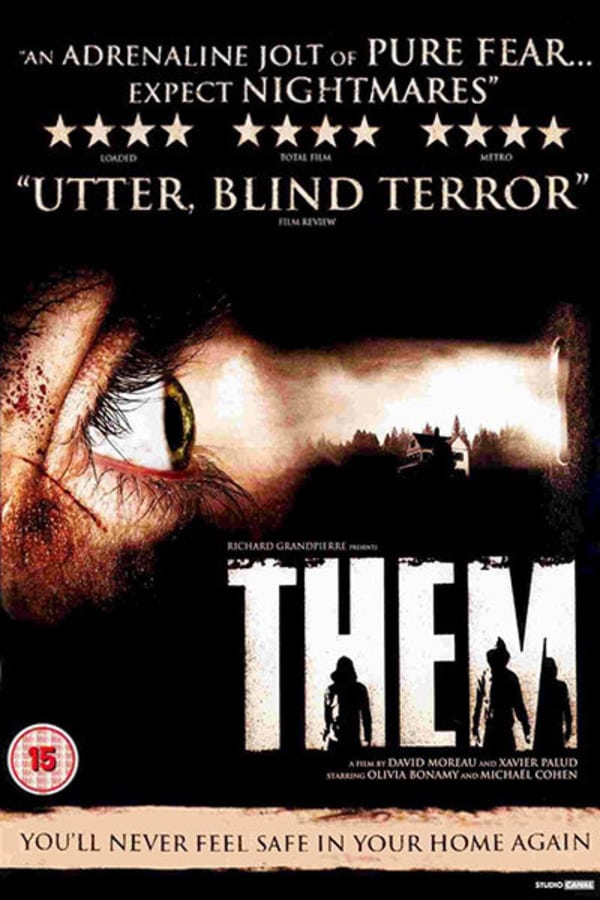 Them (ils)
Directed by David Moreau
A group of hooded strangers stalk a couple in this French horror film par excellance. Clementine, a French teacher living in Romania with her husband Lucas, arrives home one ordinary evening. But in the middle of the night strange things start happening, and soon the couple's being pursued and tormented by a group of hooded strangers. Will they make it out alive? And why have they been targeted? Critically acclaimed upon its release, THEM - along with films like HIGH TENSION, INSIDE, and MARTYRS - hooked the rest of the world on gruesome Gallic gore-fests. (In French with English Subtitles) Contains violence and gore.
A group of evil strangers stalk a couple in this French horror film par excellance.
Cast: Olivia Bonamy, Michael Cohen, Adriana Mocca
Member Reviews
I was genuinely pleased with this movie. Amazing shots, the acting was on point, the pacing was perfect and the tension had me engaged the entire time. Excellent psychological thriller, very little gore, and no cheap jump scares or rapey scenes. One of my new favorites for the home invasion category.
Solid flick with some genuinely chilling moments, proves terror can be clean and mute.
Didn't like it. Thought it was pretty lame
Awful. Hated this movie for the exact reason I hated The Strangers. People just do not react the way all the characters did, and there was zero tension and...did someone say "gore" was in this film? I missed it.
Hated this as much as I hated The Strangers. Pointless movie with people absolutely not doing what normal people would do. And you can only take so much chasing before it becomes boring.