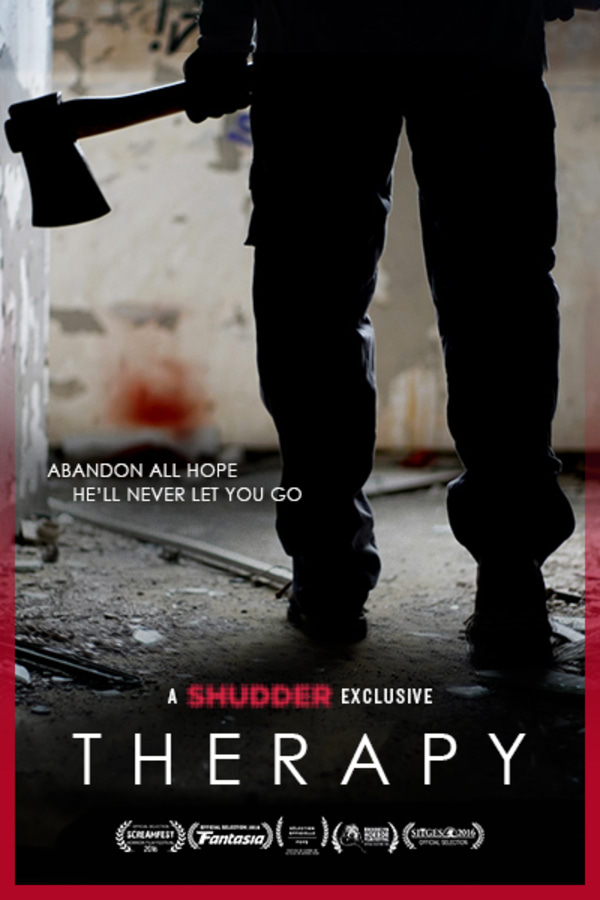 Therapy
Directed by Nathan Ambrosioni
Jane and Simon are two young police officers leading a routine investigation following the discovery of hidden video equipment in an abandoned house by a night watchman. At first glance, they don't seem to contain anything unusual. They show five tourists taking advantage of the seasonal weather to go camping. As they continue watching, they discover that the group's fresh-air excursion takes a sudden turn for the worst. Seized with panic, the young campers reluctantly end up in an abandoned building where it quickly becomes obvious that they are not alone, and that they've stepped into their own graves. To save them, Jane and Simon will have to act quickly, even if it means risking their own lives in the process. A SHUDDER EXCLUSIVE. Contains strong language, violence and gore.
Two young police officers follow the found footage trail of a tourist family and their brutal destination.
Cast: Nathan Ambrosioni, Thierry Azzopardi, Vanessa Azzopardi
Member Reviews
movie was stupid not enoigh gore for me. it was also in french subtitles where to fast.. nect time do it in english and more gore please
Why is there so many nice women in this film its almost like this movie was an excuse to try to fuck some actress lol overal badly played sad movie I do not recomand watching it and I am french xD
Innovative choices, strong start, but lost its way toward the end. Feels like the writer made it up to act two and let someone else finish it.
This movies relies on jumpscares. The plot is very...well, suggestive lol. 2 skulls for trying to execute a new twist onto a rather been-there-done-that plot. I was also too caught up in how unrealistic some of the shots were. For example, how despite the one girl being captured and cleaned up, she managed to keep her go-pro camera on for a good while lol. Also, the ending seemed rushed and the "true" antagonist needed better character development.