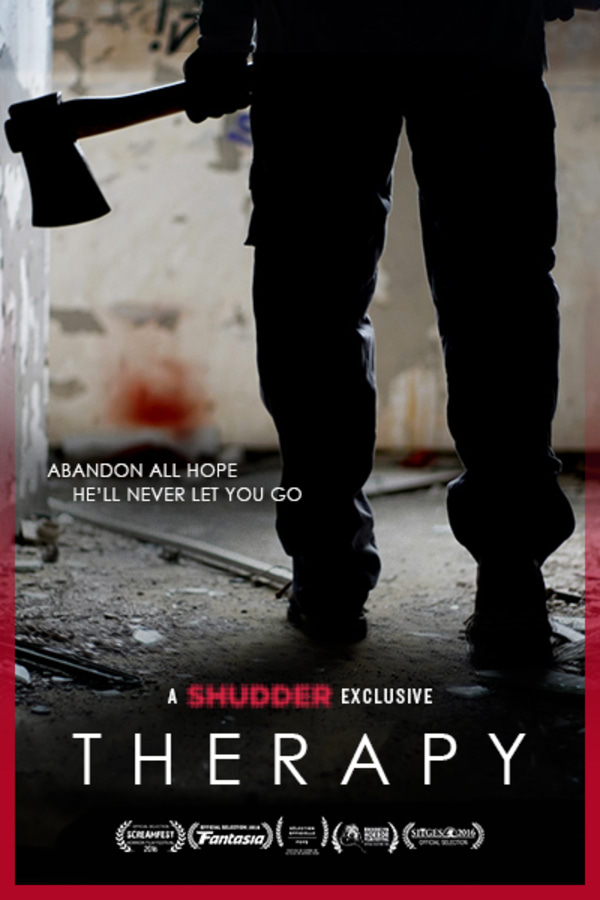 Therapy
Directed by Nathan Ambrosioni
Jane and Simon are two young police officers leading a routine investigation following the discovery of hidden video equipment in an abandoned house by a night watchman. At first glance, they don't seem to contain anything unusual. They show five tourists taking advantage of the seasonal weather to go camping. As they continue watching, they discover that the group's fresh-air excursion takes a sudden turn for the worst. Seized with panic, the young campers reluctantly end up in an abandoned building where it quickly becomes obvious that they are not alone, and that they've stepped into their own graves. To save them, Jane and Simon will have to act quickly, even if it means risking their own lives in the process. Contains strong language, violence and gore.
Two young police officers follow the found footage trail of a tourist family and their brutal destination.
Cast: Nathan Ambrosioni, Thierry Azzopardi, Vanessa Azzopardi
Member Reviews
The best part of the movie was the intro, as it implied this rather mundane found footage film would be shot by the killer. The filmmakers really missed a good chance at taking a new approach by doing so as there would only be one other brief scene from the killers perspective. However if you have, say some knitting to do, you could worse than this selection for a background movie.
near the end. Even the French found footage are better than most American horror movies. I loved this, though a bit confused
CN: vomit, murder, jumpscares, gore, allusions to domestic abuse.
impressive how dumb everyone in this movie is, including the killer
I thought it was genuinely good! I like how they made you think the killer was a certain character, only to find you were wrong and keep guessing. If you go into it along the lines of how the characters emotions are playing at the time in each segment, you will really get a lot more out of watching it and enjoy yourself more than if you just decide to 'nit-pick' every little flaw.