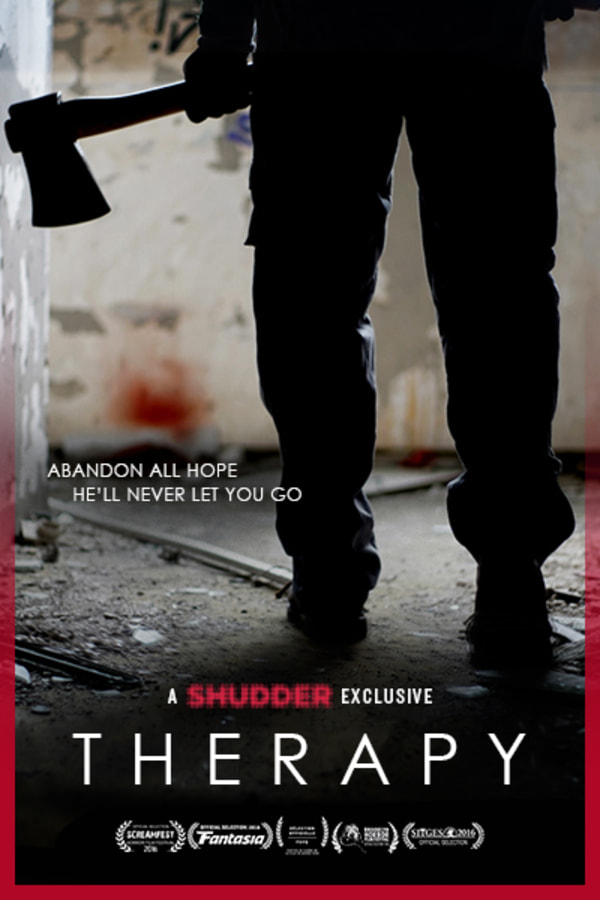 Therapy
Directed by Nathan Ambrosioni
Jane and Simon are two young police officers leading a routine investigation following the discovery of hidden video equipment in an abandoned house by a night watchman. At first glance, they don't seem to contain anything unusual. They show five tourists taking advantage of the seasonal weather to go camping. As they continue watching, they discover that the group's fresh-air excursion takes a sudden turn for the worst. Seized with panic, the young campers reluctantly end up in an abandoned building where it quickly becomes obvious that they are not alone, and that they've stepped into their own graves. To save them, Jane and Simon will have to act quickly, even if it means risking their own lives in the process. A SHUDDER EXCLUSIVE. Contains strong language, violence and gore.
Two young police officers follow the found footage trail of a tourist family and their brutal destination.
Cast: Nathan Ambrosioni, Thierry Azzopardi, Vanessa Azzopardi
Member Reviews
It was slow, but had its moments. Not the worst found footage horror flick I've seen.
Starts off pretty interesting but gets slow and boring towards the end.
Genuinely enjoyed this. The title is a bit of a spoiler but other than that some good scares and fun twists.
Wow!!! I didn't know what to expect but I was not disappointed!!