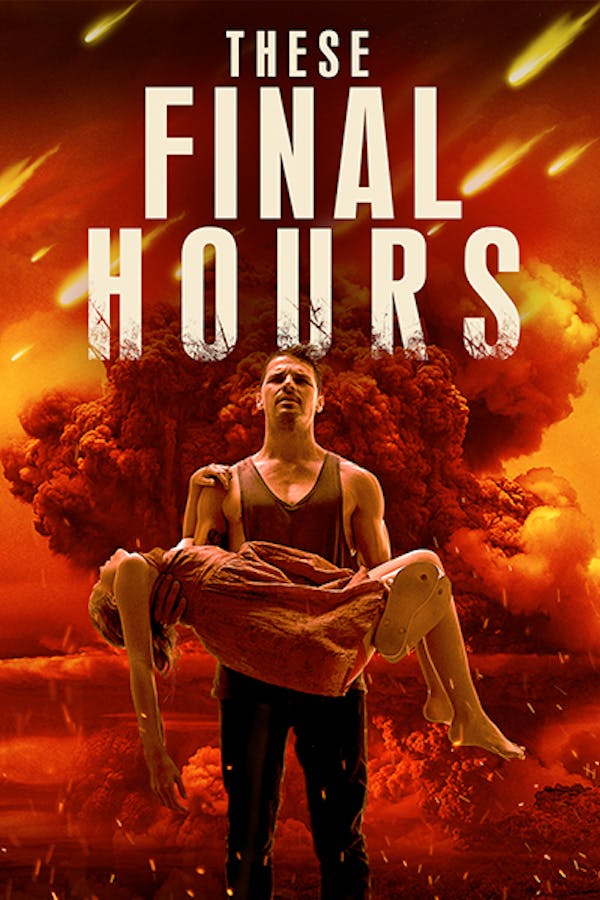 These Final Hours
Directed by Zak Hilditch
It's the last day on earth, twelve hours before a cataclysmic event will end life as we know it. James makes his way across a lawless and chaotic city to the party to end all parties. Along the way he reluctantly saves the life of a little girl who is desperately searching for her father. Stuck with this unexpected burden, James is forced to come to terms with what really matters in life as the final hours tick away.
A young man protects a girl during the last day on Earth.
Cast: Jessica De Gouw, Nathan Phillips, Sarah Snook
Member Reviews
started having a w*** at the start so I missed the majority of it but there's a shot me both I got right into it wasn't so bad
great movie will be watching again
fantastic movie !!!! the Australians make some brilliant movies this was a great watch didn't want it to end. emotional !!!! makes you think about your own life
Pretty consistent. I enjoyed what the film set out to do.