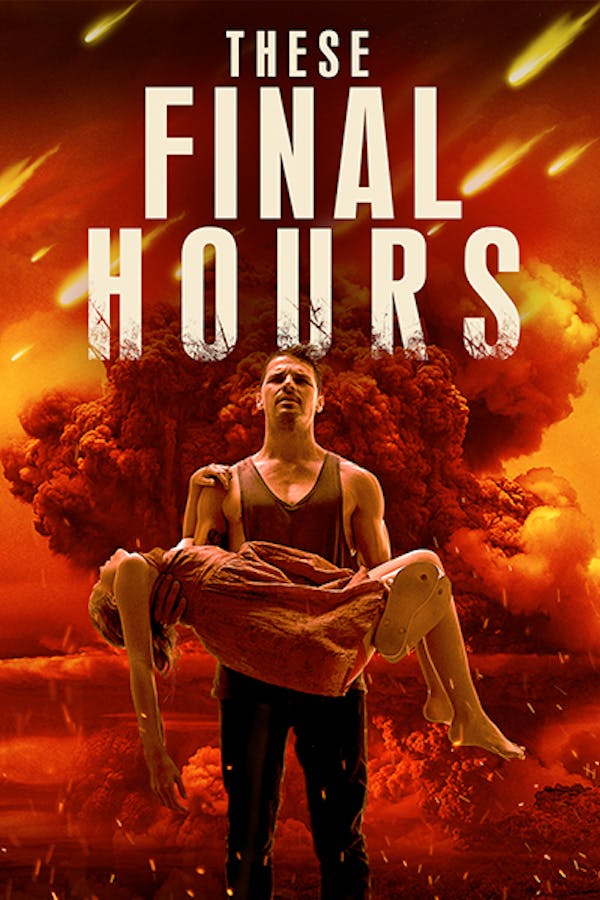 These Final Hours
Directed by Zak Hilditch
It's the last day on earth, twelve hours before a cataclysmic event will end life as we know it. James makes his way across a lawless and chaotic city to the party to end all parties. Along the way he reluctantly saves the life of a little girl who is desperately searching for her father. Stuck with this unexpected burden, James is forced to come to terms with what really matters in life as the final hours tick away.
A young man protects a girl during the last day on Earth.
Cast: Jessica De Gouw, Nathan Phillips, Sarah Snook
Member Reviews
Great film. Thought provoking and emotional. Highly recommend.
My hopes weren't high when it began, but it got better and better. It initially had unlikeable characters, but the goodness of the lead showed through as time went on. We began to understand Jimmy, then like him and then respect him. There's an existentialist feel to this, as he desperately tries to find some meaning to the dreadful end which is approaching. The end is beautiful, frightening and awesome in its terror.
. Had to watch till the end...Really enjoyable.
Started like a porno. Finished beautifully. Not a bad film
Saw this at FrightFest 15 or 16, it was one of Paul's choices which should tell you everything you need to know. Somehow at 87 minutes it's still too long and ultimately pointless. Every character is unlikeable, the film is visually unappealing and I had an awful time throughout.