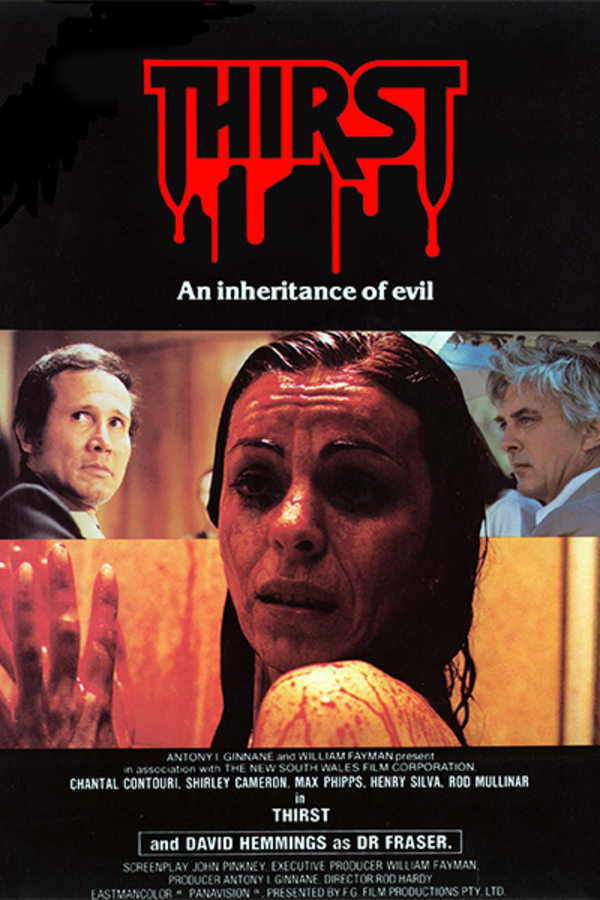 Thirst
Directed by Rod Hardy
A vampire cult kidnaps a descendant of the evil, blood-crazed Countess Bathory, hoping to reboot her depraved legacy and create a vampire master race. Now Kate must try to escape from the Brotherhood's human blood farm, but the group's leaders, David Hemmings (DEEP RED) and Henry Silva (ALLIGATOR) and their ultra-evil female henchmen, won't be so easily outsmarted. This Ozploitation classic starring Chantal Contouri (THE DAY AFTER HALLOWEEN) is one of the most unique vampire movies ever made, and a direct precursor to 2009's Australian cult vampire flick DAYBREAKERS.
A vampire cult kidnaps a descendant of the evil blood-crazed Countess Bathory.
Cast: Chantal Contouri, Shirley Cameron, Max Phipps, David Hemmings, Henry Silva
Member Reviews
The ending was a bit of a mess and didn't really portray the gravity of the... "situation," but this film was really compelling and much smarter than I anticipated it to be. Some of the scenes with the blood are pretty creative and I'm surprised they're not more iconic and the film well known.
Predictable but still great.
Nothing special but not a bad movie
great sets and practical effects. Def worth a watch. Only problem was it was pretty predictable.
Interesting plot, I enjoyed the characters. I loved the hallucination treatment and how it skips to when she is back at home. Frightening!