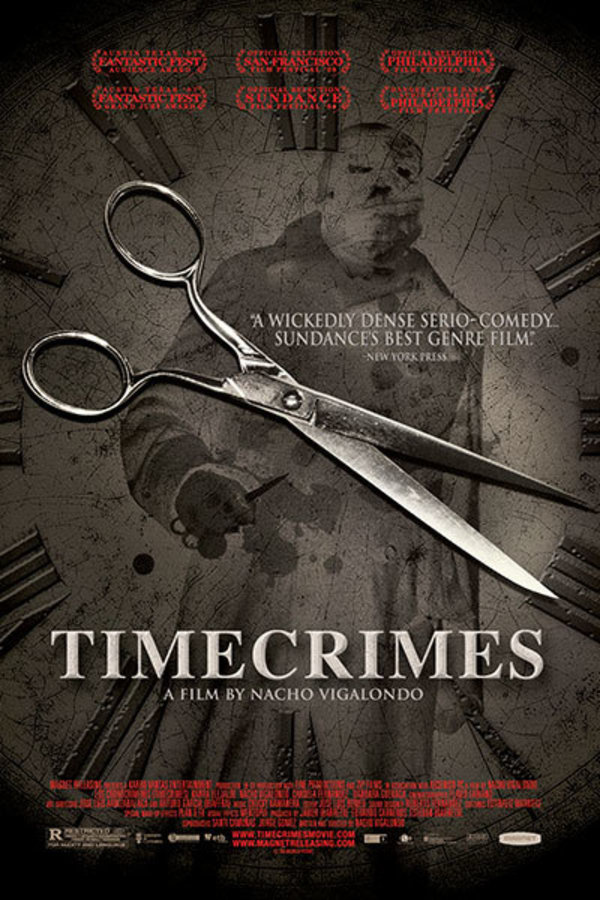 Timecrimes
Directed by Nacho Vigalondo
A man finds himself stuck in a terrifying time loop after witnessing a murder in director Nacho Vigalondo's (V/H/S VIRAL) critically-acclaimed trip to the Twilight Zone. Hiking up to investigate a nude woman in the woods, Hector is attacked by a sinister figure. Terrified, he takes refuge in a nearby laboratory, where a lone attendant puts him in a peculiar contraption. He emerges what seems to be moments later, only to find that he has traveled back hours in time, setting in motion a brain-twisting, horrifying chain of events when he runs into himself. (In Spanish with English Subtitles)
A man finds himself stuck in a terrifying time loop after witnessing a murder.
Cast: Karra Elejalde, Candela Fernandez, Nacho Vigalondo
Member Reviews
Totally worth a watch don't overthink it just enjoy the ride.
great film. does so much with so little and kept me guessing until the very end.
Great attention to detail of the plotline. Blew my friggin mind
Not bad for what its worth
good film, thriller with time travel but not heavy on the science. i enjoyed it and would recommend to others.