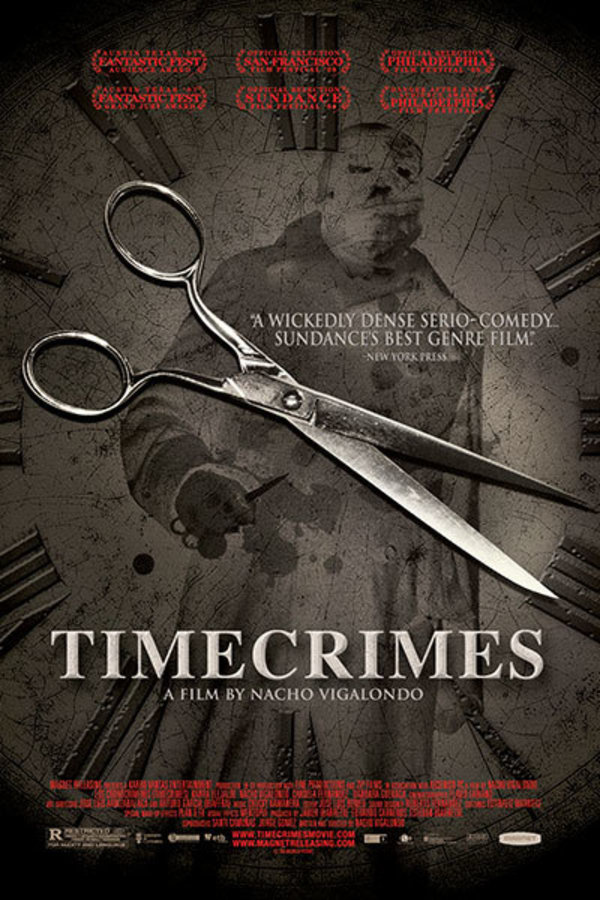 Timecrimes
Directed by Nacho Vigalondo
A man finds himself stuck in a terrifying time loop after witnessing a murder in director Nacho Vigalondo's (V/H/S VIRAL) critically-acclaimed trip to the Twilight Zone. Hiking up to investigate a nude woman in the woods, Hector is attacked by a sinister figure. Terrified, he takes refuge in a nearby laboratory, where a lone attendant puts him in a peculiar contraption. He emerges what seems to be moments later, only to find that he has traveled back hours in time, setting in motion a brain-twisting, horrifying chain of events when he runs into himself. (In Spanish with English Subtitles)
A man finds himself stuck in a terrifying time loop after witnessing a murder.
Cast: Karra Elejalde, Candela Fernandez, Nacho Vigalondo
Member Reviews
Funnnn! Def like Primer- why that movie on Shudder?
Loved it. Very entertaining if you don't overanalyze it.
Great movie, was pleasantly surprised. Exactly why I signed up to the service. Time travel premise, with a lot of well thought out details. The villain is a small surprise, discovered early in the film and then it keeps escalating from there. So very much worth it.
I enjoyed it. Worth a watch if you like these kind of movies... not scary.
Like Primer, but much simpler and the protagonist is kind of an idiot. A fun watch, with a couple of interesting twists.