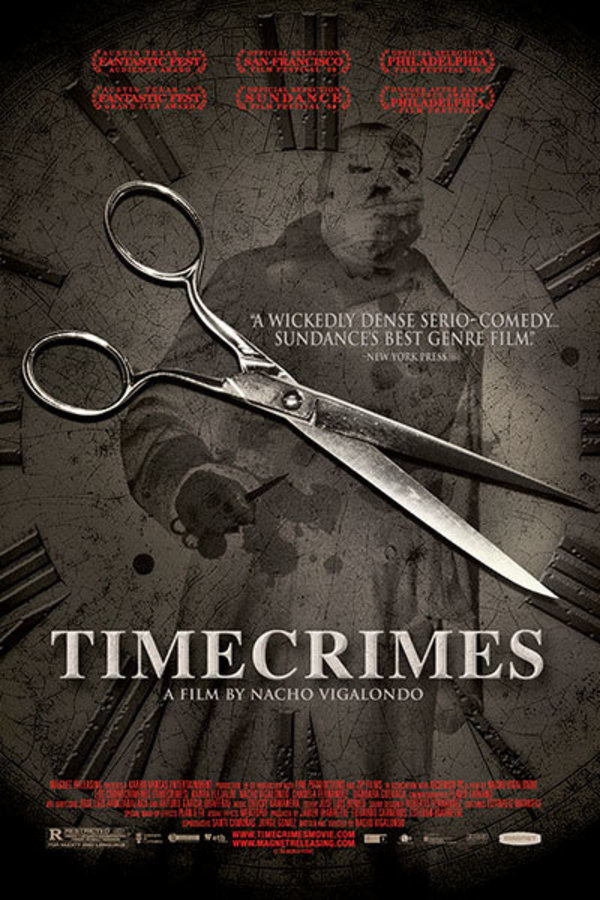 Timecrimes
Directed by Nacho Vigalondo
A man finds himself stuck in a terrifying time loop after witnessing a murder in director Nacho Vigalondo's (V/H/S VIRAL) critically-acclaimed trip to the Twilight Zone. Hiking up to investigate a nude woman in the woods, Hector is attacked by a sinister figure. Terrified, he takes refuge in a nearby laboratory, where a lone attendant puts him in a peculiar contraption. He emerges what seems to be moments later, only to find that he has traveled back hours in time, setting in motion a brain-twisting, horrifying chain of events when he runs into himself. (In Spanish with English Subtitles)
A man finds himself stuck in a terrifying time loop after witnessing a murder.
Cast: Karra Elejalde, Candela Fernandez, Nacho Vigalondo
Member Reviews
One of my favourite films about time travel
Slow-moving and a bit odd. Slightly interesting but could have been better. In fact I don't even know how this is really considered a time-travel movie. Time loop, yes. Time travel, not really.
Was really pumped for this one after hearing so many good things about it. I don't know why exactly, just didn't do it for me. Time travel flicks always require a lot of focus, but this one felt unnecessarily convoluted. I couldn't make any sense of it. Maybe I'm just dumb. I enjoyed 2009's time travel thriller/horror Triangle much more. Way more entertaining and actually made sense to me at the end.