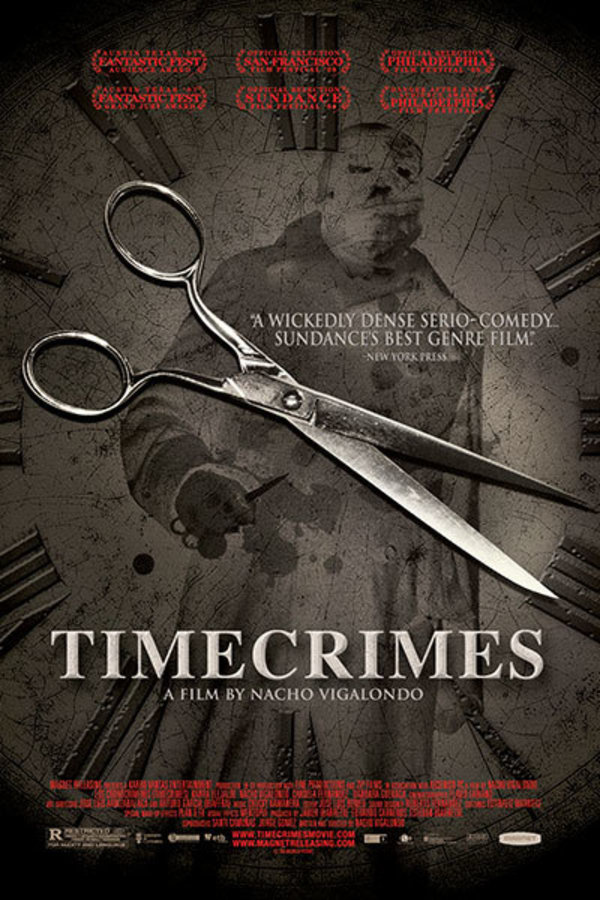 Timecrimes
Directed by Nacho Vigalondo
A man finds himself stuck in a terrifying time loop after witnessing a murder in director Nacho Vigalondo's (V/H/S VIRAL) critically-acclaimed trip to the Twilight Zone. Hiking up to investigate a nude woman in the woods, Hector is attacked by a sinister figure. Terrified, he takes refuge in a nearby laboratory, where a lone attendant puts him in a peculiar contraption. He emerges what seems to be moments later, only to find that he has traveled back hours in time, setting in motion a brain-twisting, horrifying chain of events when he runs into himself. (In Spanish with English Subtitles)
A man finds himself stuck in a terrifying time loop after witnessing a murder.
Cast: Karra Elejalde, Candela Fernandez, Nacho Vigalondo
Member Reviews
Good movie. Good loop. Didn't over-complicate it. I'd recommend to a friend.
I loved it! Time loop movies I freaking love and just get me thinking on how to fix the loop lol Not as good as Triangle but close for me! Plus it had a gorgeous woman somewhat in the movie haha Although the wife was pretty dame attractive for an older woman too! I want more time loop movies and multiverse movies!
Not as good as I was hoping, and the central mystery is pretty easy to unravel, but there's a lot to like here
Simply put if you like well thought out time travel films this is for you.