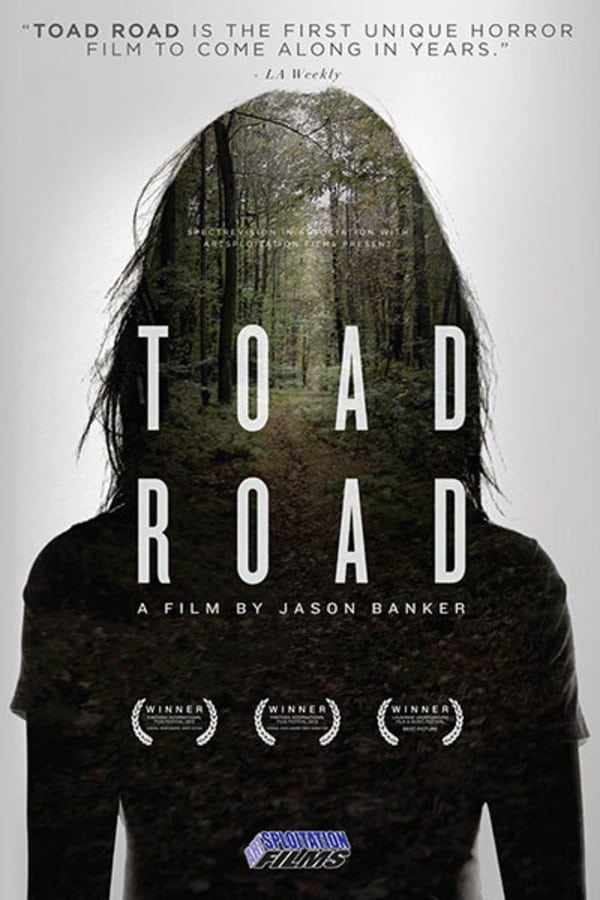 Toad Road
Directed by Jason Banker
A drug-loving couple visit a sinister local spot in this trippy tale of terror that's like a freakish mash-up of SPRING BREAKERS and THE BLAIR WITCH PROJECT. James is tired of the excessive drug use he and his friends engage in. But when he meets Sara, who wants to delve even deeper, they decide to visit a local spot called Toad Road that's supposed to be the entrance to the Seven Gates of Hell. Writer-director Jason Banker's debut is a unique fusion of documentary-like realism and otherworldly, haunting rural terror - and unlike anything you've ever seen.
A drug-loving couple visit a sinister local spot in this trippy tale of terror.
Cast: James Davidson, Sara Anne Jones, Whitleigh Higuera
Member Reviews
The plot was aimless and stupid literally nothing happens the whole movie
If I'd gone in to this film with the knowledge that it is merely a psychedelic drama, I'd have said it was a gripping, well done expose about a group of drug crazed brats. But the misleading description left me waiting for diabolical forest frights that never materialized. Truth be told the scariest part was the scene of their gross, messy kitchen. It was a magnificent film for a dramatic mystery. Just not the horror or even suspense/thriller I was expercting.
I really liked this film. its tragic though how art imitates life. the girl in the film sarah jones died shortly after this film was made of a herion overdose.
Absolutely brilliant. Completely losing control of life, and going into a downward spiral is about as horrifying as it gets. The way it's all symbolized by the seven gates is ingenious, and there are so many ways to interpret it all. The soundtrack is gorgeous as well, a must watch for sure.
Spectacular! You can view this film several ways. I see it as toad road used to metaphorically depict a life path on drugs. A must watch!