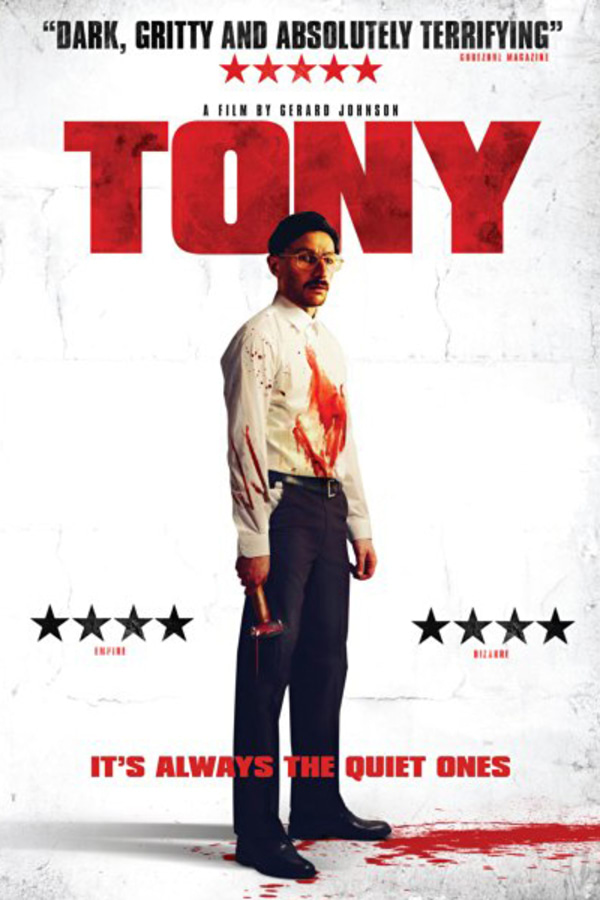 Tony: The London Serial Killer
Directed by Gerard Johnson
A British psycho goes about his daily routine murdering men and covering his tracks in this grisly British entry in the serial killer subgenre. Tony has a quiet flat in London, a home he shares only with the bodies of the victims he keeps around for company. As Tony goes through his days hunting his prey in seedy alleys and elsewhere, it seems like nothing will stop his horrific hobby, until unwanted attention falls on him for a crime he may not have committed. Will this be the end for him? If you loved HENRY: PORTRAIT OF A SERIAL KILLER, get ready to meet TONY.
A British psycho goes about his daily routine murdering men and covering his tracks.
Cast: Peter Ferdinando, Greg Kam, Ricky Grover
Member Reviews
If this film was black and white, silent, and with a sped up frame-rate, it would look like Harold Lloyd made a serial killer movie.
This film was well done and eerie. However as a serial killer fan, I do notice that ...not quite so conincidental, this is the story of Dennis Nilsen the serial killer who was caught in 1983. Not only does he look like the individual, but killed them in the same fashion, even keeping his victims with him for a while...down to talking about the drain issues. The ending left no resolve however it was nice to see a semi true life tale on Nilsen who was the UK version of Dahmer. The movie was a little slow however and some scenes could have been just left out.
Stellar acting, very gritty, punctuated by moments of weird. If you're looking for a lot of blood, this one isn't for you. But if you're looking for something that makes you go "ugh! eesh!" every now and then, this is one for you. The pace is slow and the ending unresolved, but Peter Ferinando's performance and the story content will get you to think twice when some quiet, poorly dressed, twitchy dude crosses you on a sidewalk and your hair stands on end.