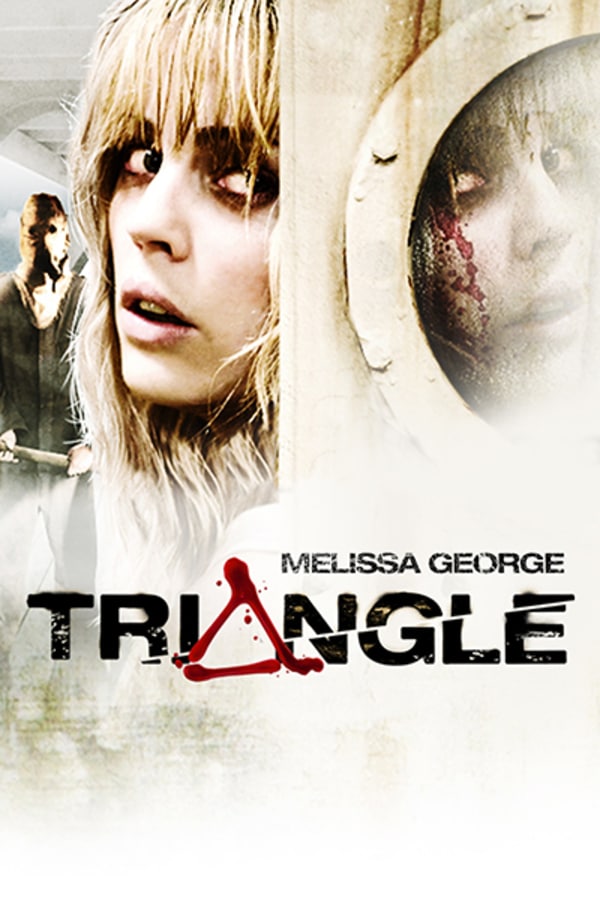 Triangle
Directed by Christopher Smith
When the passengers of a luxury yacht find themselves in troubled waters off the coast of Bermuda, they take refuge on a derelict ocean liner. Upon boarding the ship, the group find that the vessel has long since been abandoned and all clocks have stopped. Feeling an overwhelming sense of déjà vu, the passengers slowly realise that something hostile is waiting for them below deck. Will they escape or succumb to terror on the high seas? This psychological horror by Christopher Smith (CREEP, SEVERANCE) was described by Empire magazine as a "satisfying mind-twister, with an unexpectedly poignant pay-off". Contains strong language, violence and gore.
Stranded yachters find horrors aboard an abandoned ocean liner off the coast of Bermuda.
Cast: Melissa George, Joshua McIvor, Jack Taylor
Member Reviews
The lead actress did a great job. The story has been done before but I appreciated the refreshing relationship with the child. I definitely recommend this movie if you're in the mood for a "mind bender".
As much as a fan as I am of the cast, this really was pretty lame in comparison to most "ghost ship" films - storywise.
Not great, not terrible...
Was very cool and interesting. Was like groundhog day but tripled!
just type shush in really big letters hahaha ha ha post it do it hahaha give a four skulls ty hahahahaha i said 4