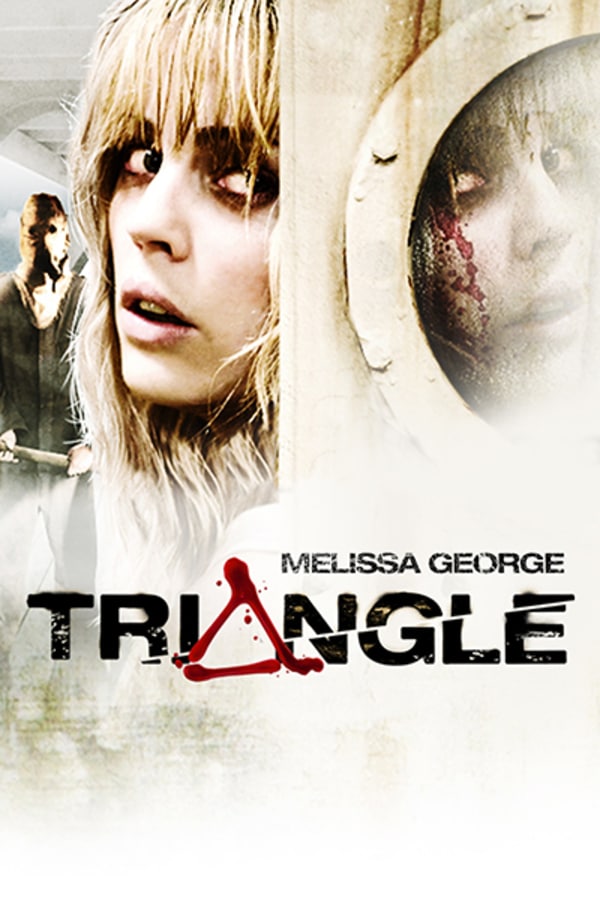 Triangle
Directed by Christopher Smith
When the passengers of a luxury yacht find themselves in troubled waters off the coast of Bermuda, they take refuge on a derelict ocean liner. Upon boarding the ship, the group find that the vessel has long since been abandoned and all clocks have stopped. Feeling an overwhelming sense of déjà vu, the passengers slowly realise that something hostile is waiting for them below deck. Will they escape or succumb to terror on the high seas? This psychological horror by Christopher Smith (CREEP, SEVERANCE) was described by Empire magazine as a "satisfying mind-twister, with an unexpectedly poignant pay-off". Contains strong language, violence and gore.
Stranded yachters find horrors aboard an abandoned ocean liner off the coast of Bermuda.
Cast: Melissa George, Joshua McIvor, Jack Taylor
Member Reviews
fun but hits you in the face with its themes. i also think with plot constructions, the main thread of the movie is way too simple and straightforward.
The first half of this is intriguing, but in the second half, I feel like the writer wrote himself into a corner and didn't know how to get out of it. The narrative becomes very convoluted and finally doesn't make much sense. If you're really high, you'll probably like this one.
Great movie with great twists. Don't read any reviews. The least you know going into this, the better.
It's not bad to watch, but not like I haven't watched this genre before, which is a time loop. It was not a perfect loop, because the end contradicted itself with the start and its progression. I really hated that when they saw the storm coming toward them and did absolutely nothing to prepare for it and run away, instead just took all the time in the world loitering about. Yeah, right. Also, it made me keep yelling what kind of mom is this? She did exactly against what she just promised by the end. If she wanted to pay attention to the child, she could always pull over. I know it's the plot but it took away any sympathy I ever had for the main character. Too predictable and weak.
I loved this movie. Ending was superb!! Would watch again!