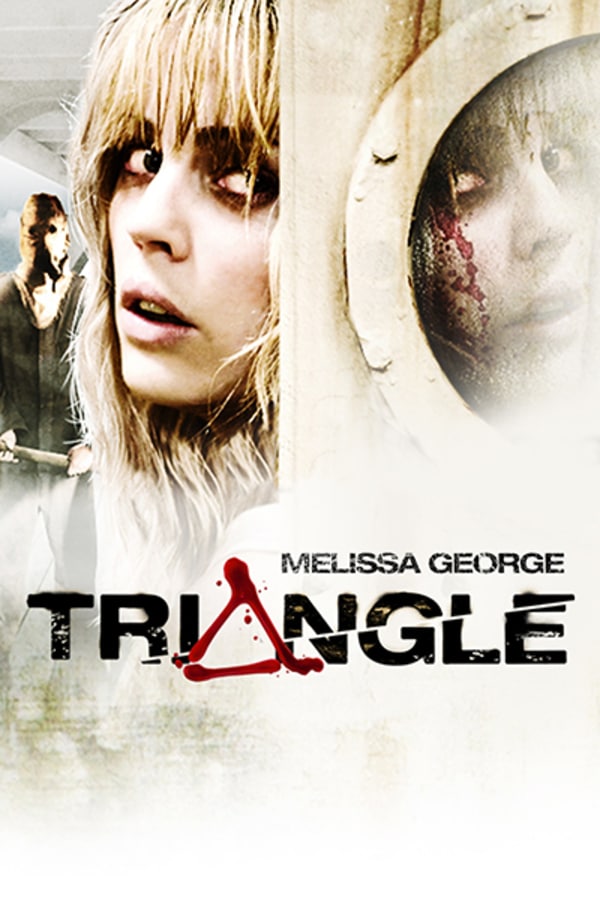 Triangle
Directed by Christopher Smith
When the passengers of a luxury yacht find themselves in troubled waters off the coast of Bermuda, they take refuge on a derelict ocean liner. Upon boarding the ship, the group find that the vessel has long since been abandoned and all clocks have stopped. Feeling an overwhelming sense of déjà vu, the passengers slowly realise that something hostile is waiting for them below deck. Will they escape or succumb to terror on the high seas? This psychological horror by Christopher Smith (CREEP, SEVERANCE) was described by Empire magazine as a "satisfying mind-twister, with an unexpectedly poignant pay-off". Contains strong language, violence and gore.
Stranded yachters find horrors aboard an abandoned ocean liner off the coast of Bermuda.
Cast: Melissa George, Joshua McIvor, Jack Taylor
Member Reviews
Enjoyable movie, ending was a bit obvious, though.
I love this movie! Melissa George is a vastly underrated Scream Queen.
This is a very detailed & intriguing twist on a classic horror premise. Horror fans will definitely be engrossed in the story's build up.