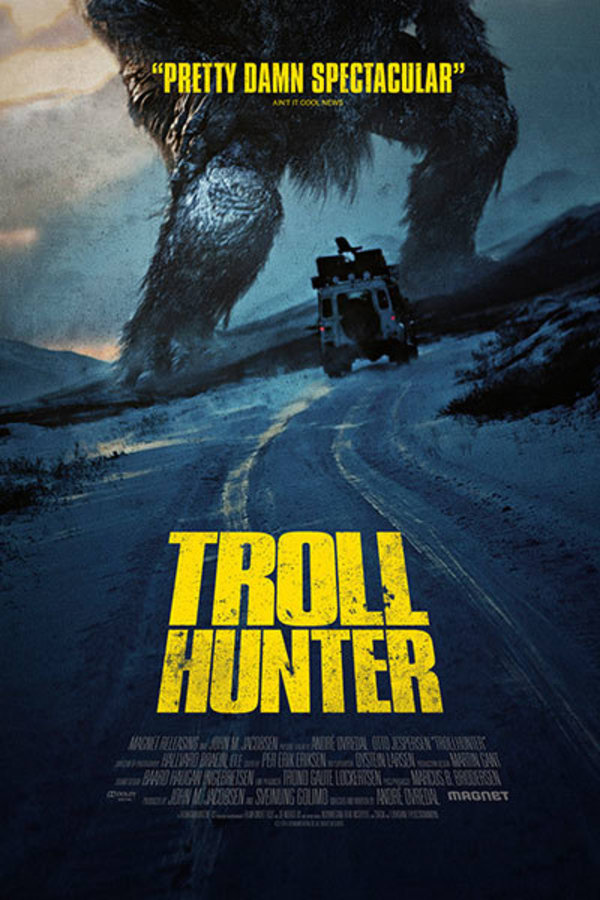 Troll Hunter
Directed by Andre Ovredal
A group of young investigative journalists meet a man who claims to be a troll hunter in this Norwegian twist on BLAIR WITCH-style found footage horror. The government says it's just bears making trouble in the mountains and forests of Norway. But when the students meet the hunter, he shows them the real cause. They soon find themselves documenting every move of this grizzled, unlikely hero, risking their lives to uncover the secrets of creatures only thought to exist in fairy tales. Worth watching for the stunning - and very scary - special effects alone. (In Norwegian with English Subtitles) Contains violence and gore.
A group of young investigative journalists meet a man who claims to be a troll hunter.
Cast: Otto Jespersen, Robert Stoltenberg, Knut Nærum
Member Reviews
It has taken me a ridiculously long time to get around to watching Troll Hunter, considering all the good things I'd heard about it. This was an entertaining bit of a romp from Norway with plenty of death and destruction along the way, and the cast does an admirable job with a pretty ridiculous premise. A great deal of it (including the actually dangerous but no less silly-looking beasties) is played for laughs, but then some of the absolute greats of horror have done the same to top effect. I wish I could recommend Troll Hunter to viewers, but between the subject matter, the subtitles and the tone, it's kind of a tricky fit.
Fantastic story line, I loved this movie. The visuals were great. Plenty of intense moments. They provided a story line where not only were the Trolls frightening, you found sympathy. Give this one a watch, it's among the best.
So much fun! Great mix of found footage, Norwegian folklore, and government conspiracy coverup. I can't wait to see more from Ovredal. His follow-up The Autopsy of Jane Doe is also excellent.