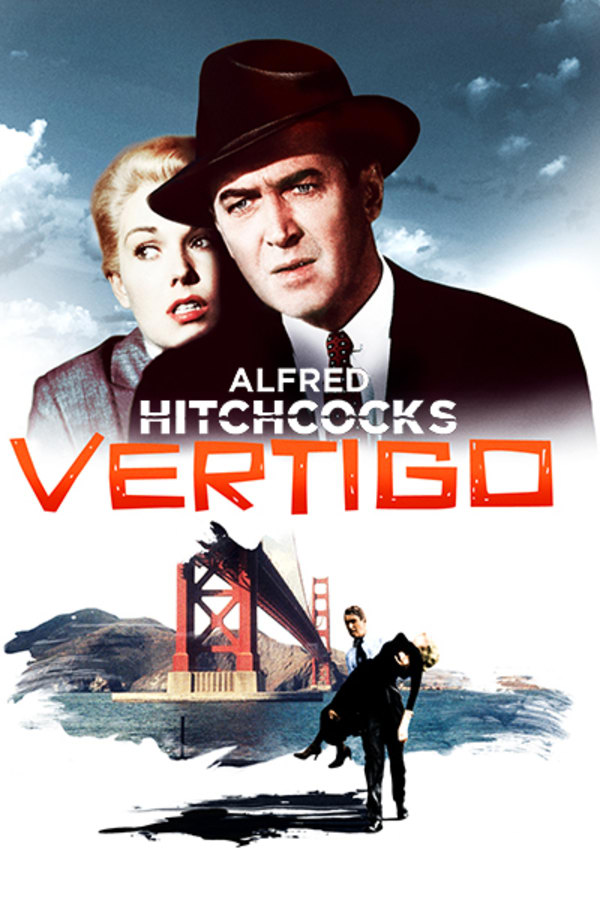 Vertigo
Directed by Alfred Hitchcock
Set among San Francisco's renown landmarks, James Stewart is brilliant as Scottie Ferguson, an acrophobic detective hired to shadow a friend's suicidal wife, Madeleine (Kim Novak). After he saves her from drowning in the bay, Scottie's interest shifts from business to fascination with the icy, alluring blonde. When he finds another woman remarkably like his lost love, the now obsessed detective must unravel the secrets of the past to find the key to his future.
James Stewart and Kim Novak star in Alfred Hitchcock's masterpiece thriller about an acrophobic detective hired to shadow a friend's mysterious and suicidal wife.
Cast: James Stewart, Kim Novak, Barbara Bel Geddes, Tom Helmore
Member Reviews
One of Hitchcock's best films ever and definitely one of the best and most classic psychological film experiences, explore the infinite abyss.
Excellent! Hitchcock at his best. Thrilling twists and fantastic acting and directing.
Top notch, had me on edge
Excellent plot, definitely a rollercoaster ride, and is proof you can have good horror without constant hack and slash. Definitely one of Hitchcock's best movies. If only they invested this much in horror now in days.