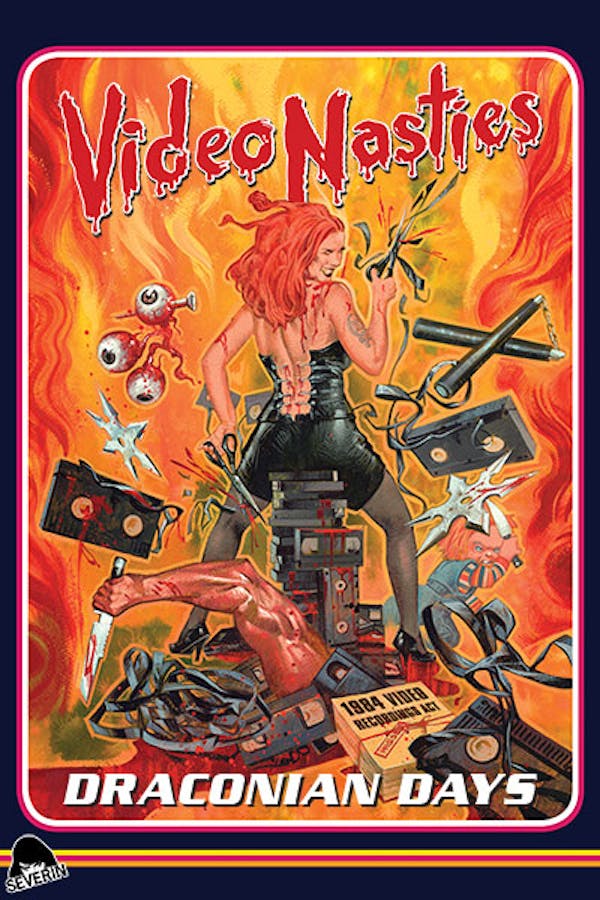 Video Nasties: Draconian Days
Directed by Jake West
Prepare to be corrupted and depraved once more by the sequel to the definitive guide to the Video Nasties phenomenon - the most extraordinary and scandalous era in the history of British film.
DRACONIAN DAYS follows up the definitive documentary on Video Nasties.
Cast: Sian Barber, Martin Barker, Graham Bright
Member Reviews
Just as informative and fun to watch as it's predecessor. Highly recommended but also suggested that you watch the first Video Nasties doc before this one.
A small note: you're going to want to have seen the first Video Nasties documentary before watching this one. But trust me, it's worth it because part two forms the fall arc from the first film's rise to tell an interesting and complete story about a censorship system that crippled an entire industry in the UK and the community of fans who love the blood, the beasts, and the breasts. If you have any curiosity over how a movie became a video nasty, watch this and it's predecessor.