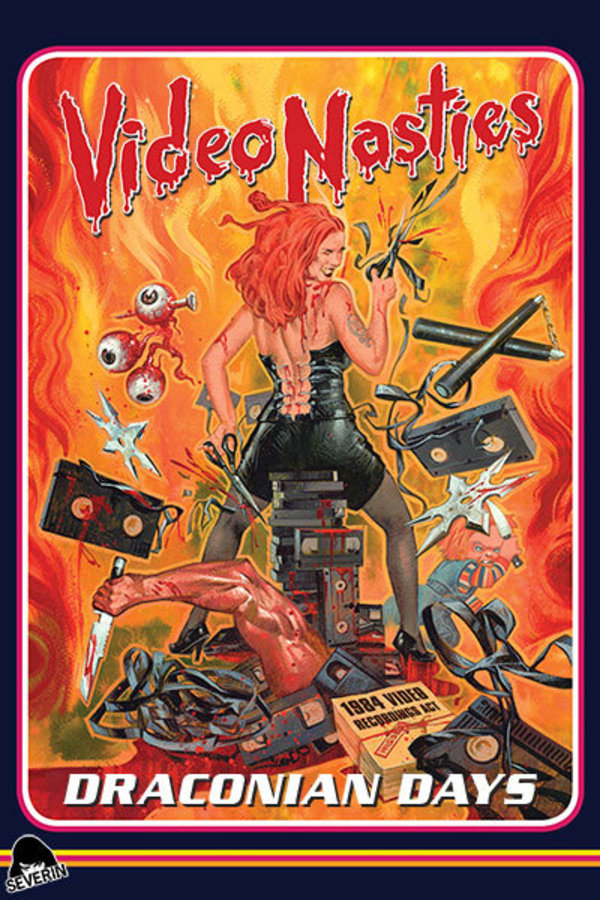 Video Nasties: Draconian Days
Directed by Jake West
Prepare to be corrupted and depraved once more by the sequel to the definitive guide to the Video Nasties phenomenon - the most extraordinary and scandalous era in the history of British film.
DRACONIAN DAYS follows up the definitive documentary on Video Nasties.
Cast: Sian Barber, Martin Barker, Graham Bright
Member Reviews
Among its many strong points, these documentaries shine the light on censorship as a mode of social control. From both the historical clips as well as current interviews with people on both sides of the issue, you get a strong picture of stoking moral panic in the face of more important issues the government has neither the will nor the ability to address effectively.
A continuation/follow up to "Video Nasties: Moral Panic, Censorship and Videotape" is as strong as its predecessor. This one focuses more on the BBFC, James Ferman, and the burgeoning "horror black market" that sprung up in the '90s as a consequence of Britain's attempt to regulate violent, sexual and subversive fantastic films. I strongly recommend all the Video Nasty docs available on Shudder if you're interested in this period in home video history.
GREAT!!! MUST WATCH FOR ALL HORROR MOVIE FANS AND ALL CONTROVERSIAL ART!!