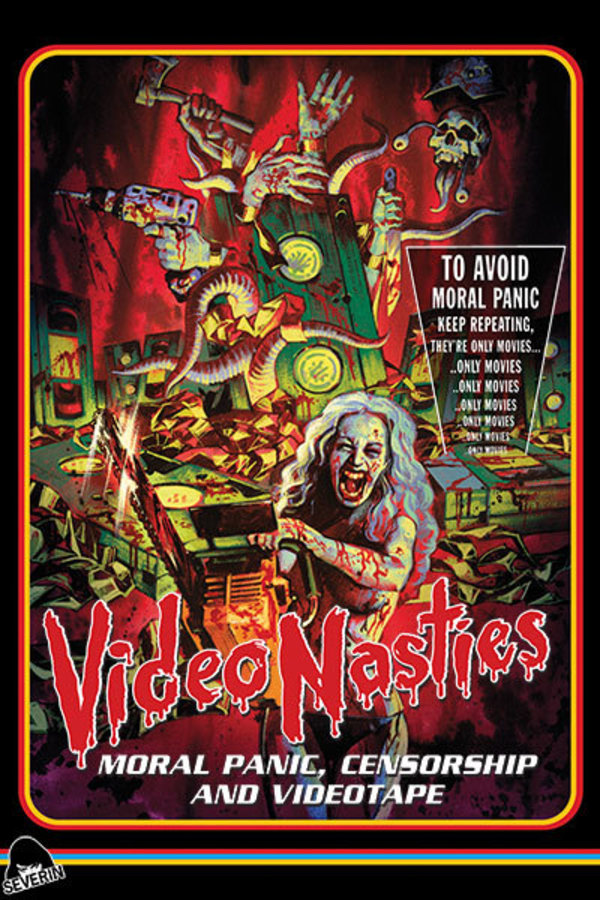 Video Nasties: Moral Panic, Censorship & Videotape
Directed by Jake West
Prepare to be corrupted and depraved once more with this definitive guide to the Video Nasties phenomenon - one of the most extraordinary and scandalous eras in the history of British film. In the early 1980s, 72 films–including DAWN OF THE DEAD, DEEP RED and THE THING–found themselves under fire by the UK's National Viewers' and Listeners' Association. Director Jake West chronicles the rise of moral panic in relation to horror film and the legacy the Video Nasties left.
Director Jake West chronicles the UK's Video Nasties phenomenon.
Cast: Julian Petley, Marc Morris, Andy Nyman
Member Reviews
that was great. learned a lot..totally dug it, great stuff
A documentary that provides valuable insight into moral panics. From the 50's hysteria surrounding rock music and horror comics, to later crazes including dungeons & dragons, video games, heavy metal, the media format may change, but the rhetoric remains the same.
Really interesting and a great treatment of the subject.