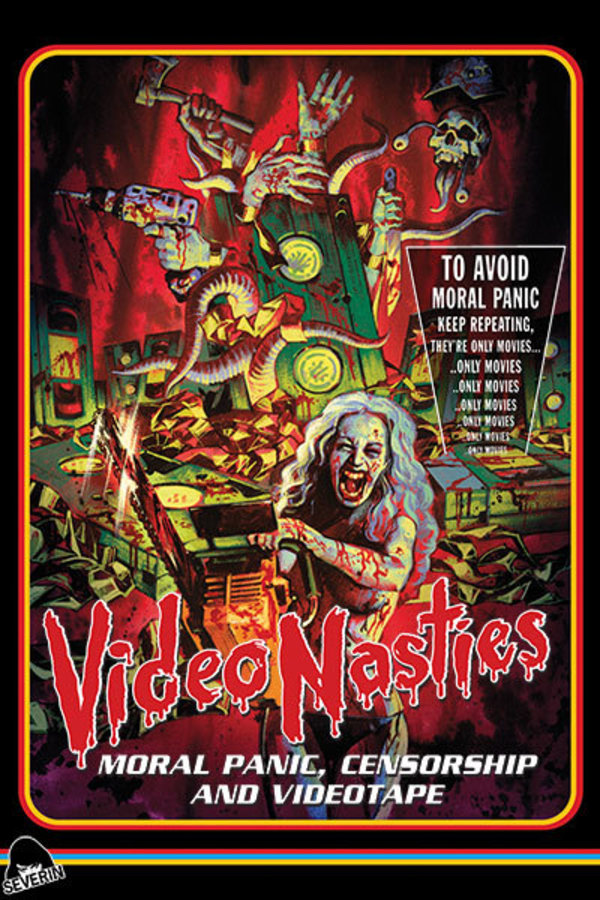 Video Nasties: Moral Panic, Censorship & Videotape
Directed by Jake West
Prepare to be corrupted and depraved once more with this definitive guide to the Video Nasties phenomenon - one of the most extraordinary and scandalous eras in the history of British film. In the early 1980s, 72 films–including DAWN OF THE DEAD, DEEP RED and THE THING–found themselves under fire by the UK's National Viewers' and Listeners' Association. Director Jake West chronicles the rise of moral panic in relation to horror film and the legacy the Video Nasties left.
Director Jake West chronicles the UK's Video Nasties phenomenon.
Cast: Julian Petley, Marc Morris, Andy Nyman
Member Reviews
A traditional "talking heads" sort of documentary, but very well-put together. It shines a light on an incredibly significant and under-discussed part of film history. Well worth seeing.
Amazing doc about an important topic
I've become more and more aware of the video nasties hysteria on my travels of YouTube and other areas of the web, but I've never had a comprehensive look at how this all came about. This is essential viewing for those who wish to gain a better umderstanding at why certain horror films were cut down or banned in Britain back when splatter and exploitation were all the rage. It's also kind of distressing seeing the story develop to where people were at risk of prosecution just because of over-the-top exploitation movies.
Saw this a while back, must watch for all horror fans. Well made history of 70s/80s horror in the VHS era