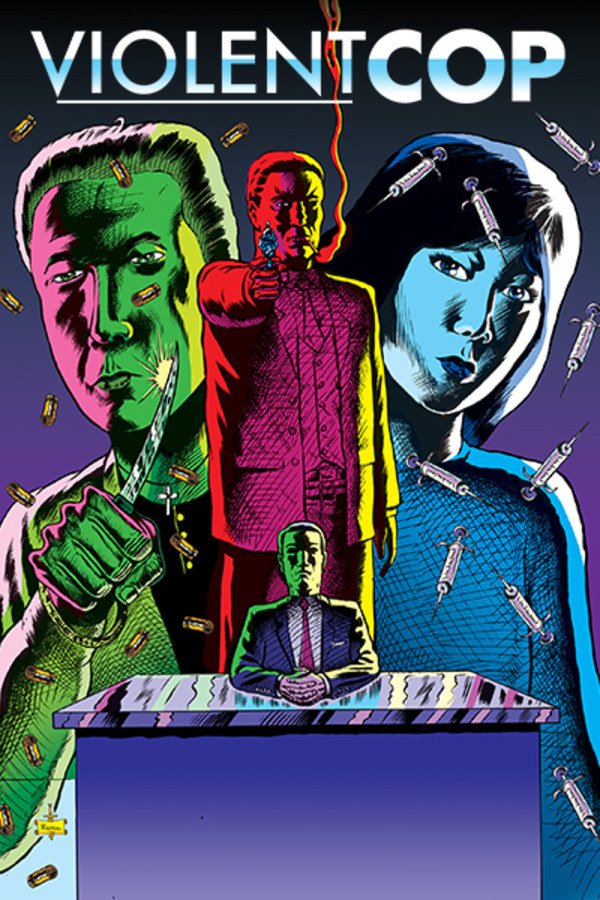 Violent Cop
Directed by Takeshi Kitano
Azuma regularly uses fists on the low-level crooks on his beat. When he realizes that his closest colleague is selling dope, he begins using his own brutal brand of persuasion to get at the truth. After his colleague turns up dead of a supposed suicide, Azuma goes after the yakuza who he holds responsible. But the yakuza know just how to strike back, and when they kidnap his sister, all bets are off! Takeshi Kitano's uniquely unsettling directorial debut has lost none of its power in the nearly 30 years since its release. Fans of DIRTY HARRY, RESERVOIR DOGS and HEAT: this one's for you.
A rule-breaking cop goes after gangsters who are smuggling heroin into his area in Takeshi Kitano's explosive debut.
Cast: Takeshi Kitano
Member Reviews
Wow people actually downvoting this because its not a "horror" movie? You guys are jagoffs.
Beat Takeshi proves himself as a capable star and director.
Ultra gritty Japanese neo noir, aside from it's incredible style, and nihilistic themes, this is a great character study of two violent people rebelling against the systems they are a part of. Azuma, is a "Dirty Harry" type of cop that uses any means to deliver what he perceives as justice, he's a corrupt cop that gets his hands just as dirty as the Yakuza to achieve his aims. Hiyohiro on the other hand is a character on the opposite side of the law, who much like Azuma doesn't like to play by the rules, and causes conflict within his own syndicate as a result. Hiyohiro is a psychopath, and isn't adapting well to the yakuza's changing ways of becoming more "business" oriented, and weak willed. In some ways these two characters are the same, they both relish in sadistic violence, what's interesting is ostensibly what drives them both seems to be a distaste for what they view as corrupt elements in their organization, but realistically both of them feel their organizations give them immunity to commit acts of violence without consequence. Of course there are consequences, which cause them each to become more and more caustic as the story plays out. Near the end of the film, neither of them achieve their goals, the police and the Yakuza become further entangled, and while there is a sense of peace, everyone sinks deeper into a pit of organized crime, where it's impossible to tell the difference between the good guys, and the bad guys anymore.