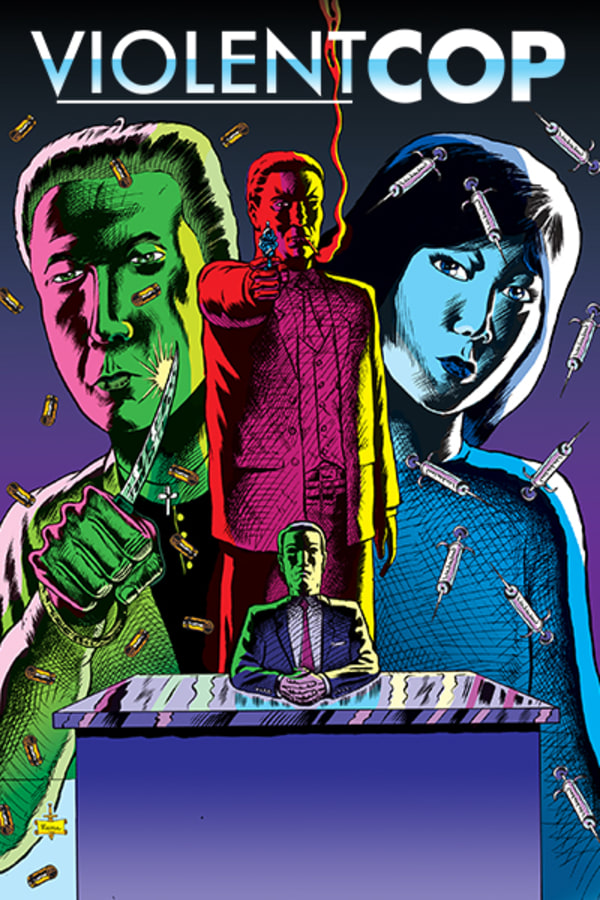 Violent Cop
Directed by Takeshi Kitano
Azuma regularly uses fists on the low-level crooks on his beat. When he realizes that his closest colleague is selling dope, he begins using his own brutal brand of persuasion to get at the truth. After his colleague turns up dead of a supposed suicide, Azuma goes after the yakuza who he holds responsible. But the yakuza know just how to strike back, and when they kidnap his sister, all bets are off! Takeshi Kitano's uniquely unsettling directorial debut has lost none of its power in the nearly 30 years since its release. Fans of DIRTY HARRY, RESERVOIR DOGS and HEAT: this one's for you.
A rule-breaking cop goes after gangsters who are smuggling heroin into his area in Takeshi Kitano's explosive debut.
Cast: Takeshi Kitano
Member Reviews
Nice Vic Romano from MXC!
Wasn't bored for a second. Love that we're able to stream movies like this on Shudder! Yakuza/Japanese crime films are hit or miss like any other but there's a special feeling you get when you see these.
Great violent Japanese cop film! Would love more Kitano movies on here
The description aptly describes the film and the audience it was meant for. This is a great film that has the late 80s/early 90s Japanese film feel. Great action and drama from start to end.