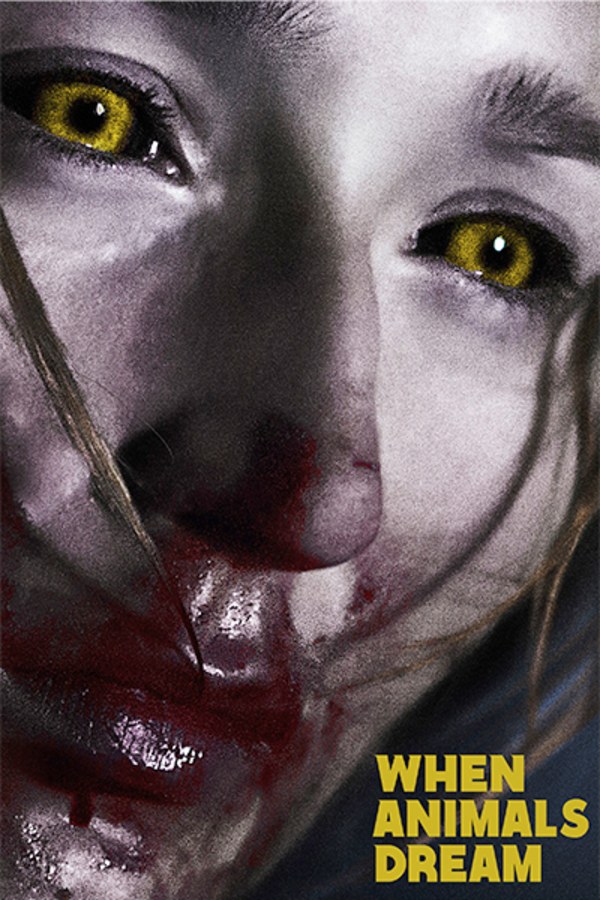 When Animals Dream
Directed by Jonas Alexander Arnby
Marie is a shy teenage girl who lives in a sleepy Danish fishing community with her father and wheelchair-bound mother. Treated as an outsider by the other villagers, Marie feels isolated and alone. When Marie starts to exhibit a strange rash and other frightening physical changes, she searches for answers about her family's past and the truth behind her mother's affliction, vowing to embrace her burgeoning physical transformation. Notable for its similarities to GINGER SNAPS and LET THE RIGHT ONE IN, WHEN ANIMALS DREAM uses horror as a metaphor for puberty, identity and adolescence in this haunting tale.
Marie finds herself transforming in this affecting coming-of-age werewolf film from Denmark.
Cast: Sonja Richter, Jakob Oftebro, Lars Mikkelsen, Stig Hoffmeyer
Member Reviews
such an interesting movie! really enjoyed it (:
Well shot, beautiful scenery, great acting and a very intriguing story that didn't rely too heavily on exposition to get information across. This was a great movie, well paced and less than 90 minutes! All I can ask for in a movie!
Beautifully shot, this is a slower paced film with more harrowing moments that horrifying. Excellent performances and very thought provoking.
Interesting take on creature type horror films. Well made and creepy.
Title was cooler than the film. Interesting, but there needed to be more back story.