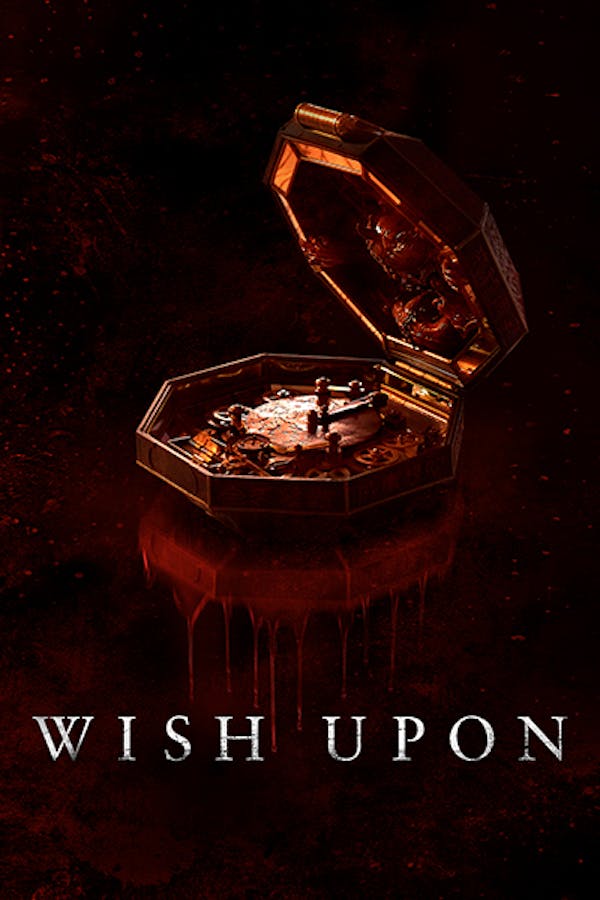 Wish Upon
Directed by John R. Leonetti
A teen girl discovers a magical box that will grant her seven wishes, while horrifying things happen to those around her. What evil entity lives inside the box, behind the gruesome deaths.
A teenage girl discovers a box that carries magic powers and a deadly price for using them.
Cast: Joey King, Ryan Phillipe, Ki Hong Lee, Mitchell Slaggert
Member Reviews
A story as old and worn as my underwear.
Omg not what I've expected but I love this one
it was a fantastic movie however I did not find it scary at all so I give it a 3 out of 5
I'll have to admit... I was super impressed about the cast quality of this movie. wow... they went all out! and good quality of movie... sure! now onto the story... Oh this had some potential... but then the main character decides to do the stupid, and more of the stupid, and more and more and more... and then... It actually just stopped on the horror and went into Comedy... and I was realllllly enjoying watching this stupid ass character just fumble around, that quite enjoyable... so yes! 4 sculls!! Great Cast! and the rest is... just funny lol
Surprisingly entertaining! Not scary, but the story plot was very creative. Final destination mixed with the craft.