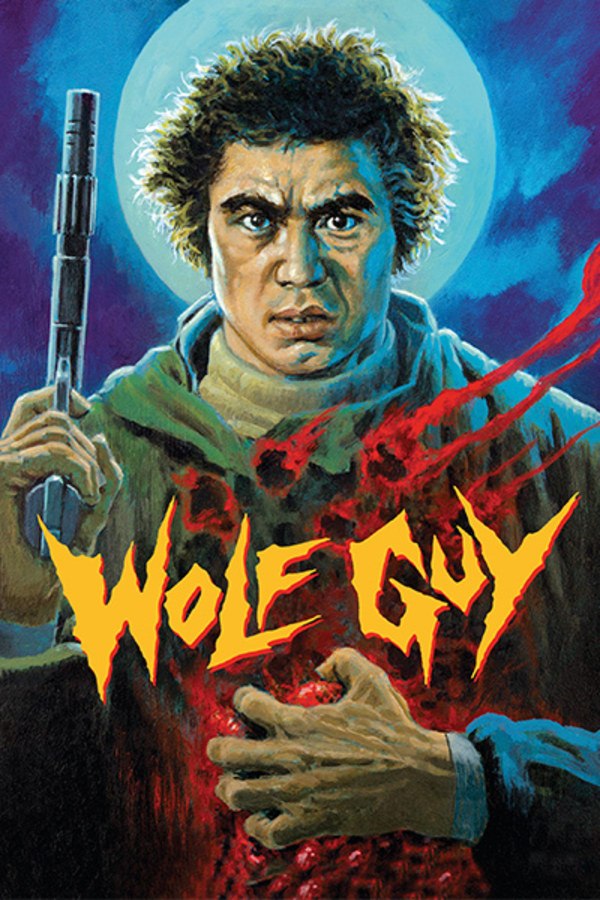 Wolfguy: Enraged Lycanthrope
Directed by Kazuhiko Yamaguchi
Sonny Chiba stars as Akira Inugami, the only survivor of a clan of ancient werewolves who relies on his supernatural powers to solve mysterious crimes. After a series of bloody killings perpetrated by an unseen force, Inugami uncovers a conspiracy involving a murdered cabaret singer, corrupt politicians, and a plot by the J-CIA to harvest his blood in order to steal his lycanthropic powers! At the same time, Inugami also discovers the truth behind his family heritage, and that he may not be the last of his kind.
"Sonny" Chiba is WOLFGUY, the only survivor of a clan of werewolves who relies on his feral, full-moon-activated superpowers to solve mysterious crimes.
Cast: Shin'ichi Chiba, Kyôsuke Machida, Yuriko Azuma
Member Reviews
A pretty scattered crime drama that promises Sonny Chiba as a werewolf destroying criminals and which doesn't at all deliver on that premise. However, The Chiba Factor and the Beautiful Women (and Good Acting) makes this a better than average Japanese crime drama.
so good. it's like an italian horror movie and makes less sense. Plot lines come and go, various scenes of gore, a mysterious tiger, boobs for days. Super fun popcorn movie. watch it with friends and beer.
Huh... how can a movie with so many action sequences have nothing happen? There were about 5 mini-movies with different plots, all held together by the possibility that Sonny Chiba will use his werewolf heritage to kick ass and solve crimes. Oh, there were mentions, hints, and promises of his supernatural powers throughout but as you can guess, nothing happens. There is a supernatural element in the movie but it is such an afterthought and to be honest, not very well developed. I appreciate the film's rarity and the action sequences were pretty cool but don't be fooled by the title or description -- this is an exploitation/pink movie.
I'm a sucker for 70's Kolchak series and Sonny Chiba in this movie seems that kind of similar. You really have to like this genre to appreciate Wolfguy. Definitely would have watched this at the drive-in back in the day.
Suprised about all the good reviews. This movie just really wasnt good at all. Boring, nonsensical movie with hard to follow storyline. Hour and twenty five minute movie that feels much longer then what it is.