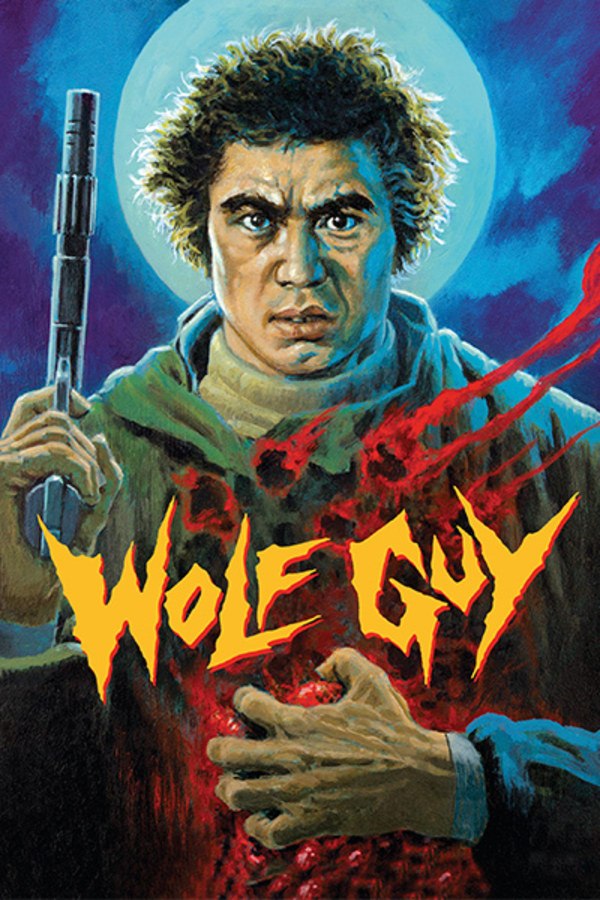 Wolfguy: Enraged Lycanthrope
Directed by Kazuhiko Yamaguchi
Sonny Chiba stars as Akira Inugami, the only survivor of a clan of ancient werewolves who relies on his supernatural powers to solve mysterious crimes. After a series of bloody killings perpetrated by an unseen force, Inugami uncovers a conspiracy involving a murdered cabaret singer, corrupt politicians, and a plot by the J-CIA to harvest his blood in order to steal his lycanthropic powers! At the same time, Inugami also discovers the truth behind his family heritage, and that he may not be the last of his kind.
"Sonny" Chiba is WOLFGUY, the only survivor of a clan of werewolves who relies on his feral, full-moon-activated superpowers to solve mysterious crimes.
Cast: Shin'ichi Chiba, Kyôsuke Machida, Yuriko Azuma
Member Reviews
Chiba! Movie is kinda slow, but still... Chiba!
Weird but engaging with Chiba. Great 70's psych soundtrack too.
Worth it for the psych soundtrack alone! AWESOME.
Not quite what it's billed to be...it's kind of an all-over the place crime drama that becomes a sort of government conspiracy/man on the run flick about two thirds of the way in. There's also no werewolf transformations to be had; Chiba's character is more a "lycanthrope" in the sense that the Dresden Files books use the word. But there's a few decent fights here and there, some good gore effects, lots of pretty ladies taking off their clothes, and Sonny Chiba's always fun to watch. It helps a bit that he kind of looks like a werewolf in Glabro form anyway (for you Werewolf: The Apocalypse fans)... A pretty average flick, but enjoyable if you have the time to waste. Just don't go in expecting too much.
Not the best Sonny Chiba film, but that should be a testament to how great he is! For horror and Chiba fans only. More Sonny Chiba would be really awesome!