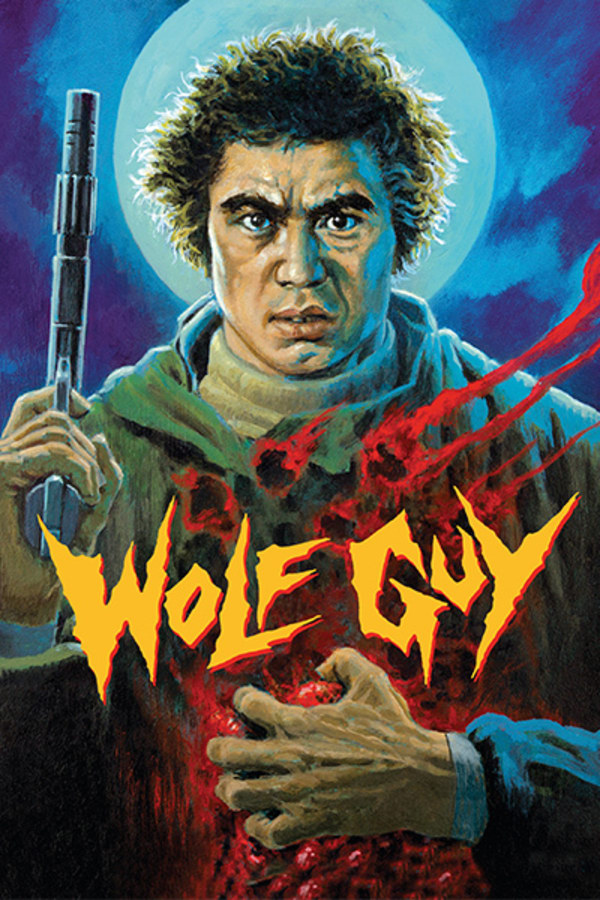 Wolfguy: Enraged Lycanthrope
Directed by Kazuhiko Yamaguchi
Sonny Chiba stars as Akira Inugami, the only survivor of a clan of ancient werewolves who relies on his supernatural powers to solve mysterious crimes. After a series of bloody killings perpetrated by an unseen force, Inugami uncovers a conspiracy involving a murdered cabaret singer, corrupt politicians, and a plot by the J-CIA to harvest his blood in order to steal his lycanthropic powers! At the same time, Inugami also discovers the truth behind his family heritage, and that he may not be the last of his kind.
"Sonny" Chiba is WOLFGUY, the only survivor of a clan of werewolves who relies on his feral, full-moon-activated superpowers to solve mysterious crimes.
Cast: Shin'ichi Chiba, Kyôsuke Machida, Yuriko Azuma
Member Reviews
Sorry if I offend those who like this genre (you're in good company Tarantino, ect), but I beyond hated this. I get not everything is horror on here, but this?! There is nothing horror about this. It's pure cheese. If you like cheesy fighting movies with Sonny Chiba this movie is for you, and not me.
this this THIS is why I pay for shudder. This is a near perfect film.
never saw a werewolf but not too bad. Cool fight scenes and lots of spraying blood. Plot was kind of shit though.