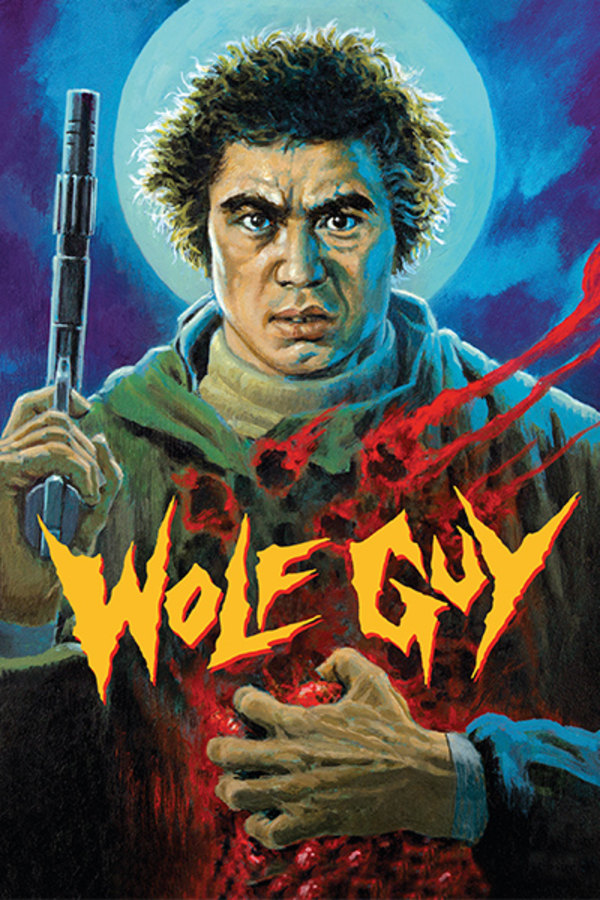 Wolfguy: Enraged Lycanthrope
Directed by Kazuhiko Yamaguchi
Sonny Chiba stars as Akira Inugami, the only survivor of a clan of ancient werewolves who relies on his supernatural powers to solve mysterious crimes. After a series of bloody killings perpetrated by an unseen force, Inugami uncovers a conspiracy involving a murdered cabaret singer, corrupt politicians, and a plot by the J-CIA to harvest his blood in order to steal his lycanthropic powers! At the same time, Inugami also discovers the truth behind his family heritage, and that he may not be the last of his kind.
"Sonny" Chiba is WOLFGUY, the only survivor of a clan of werewolves who relies on his feral, full-moon-activated superpowers to solve mysterious crimes.
Cast: Shin'ichi Chiba, Kyôsuke Machida, Yuriko Azuma
Member Reviews
Decent movie to watch at least once. Be warned: the hero never transforms into anything. Really. But still worth it.
Over the years I've seen so many weird films, and at times felt I had seen the best of them. Somehow this one made it past me and I can't get enough of it. Love the ridiculous story, the over the top action scenes, the cool soundtrack, and the strange love scenes. From beginning to end I found myself entertained for many reasons. It's got that grindhouse vibe going for it, but with that certain kind of weirdness that makes it more of a masterpiece of a different sort. Loved every minute of it, and would proudly recommend it to fans of strange cinema and cult films.
So glad I stumbled upon this Gem, I loved every minute
This has got to be one of the oddest films I've experienced. In less than 90 minutes it seems to run a dozen plot lines, and somehow manages to crawl through all of them. Usually an overpacked movie seems to move too quickly, but I think I aged a couple of months while this ran. Still, Sonny Chiba is WOLGUY, and that is worth some skulls.
SONNY CHIBA IS A WEREWOLF! What else do you need? This one is where it's at!