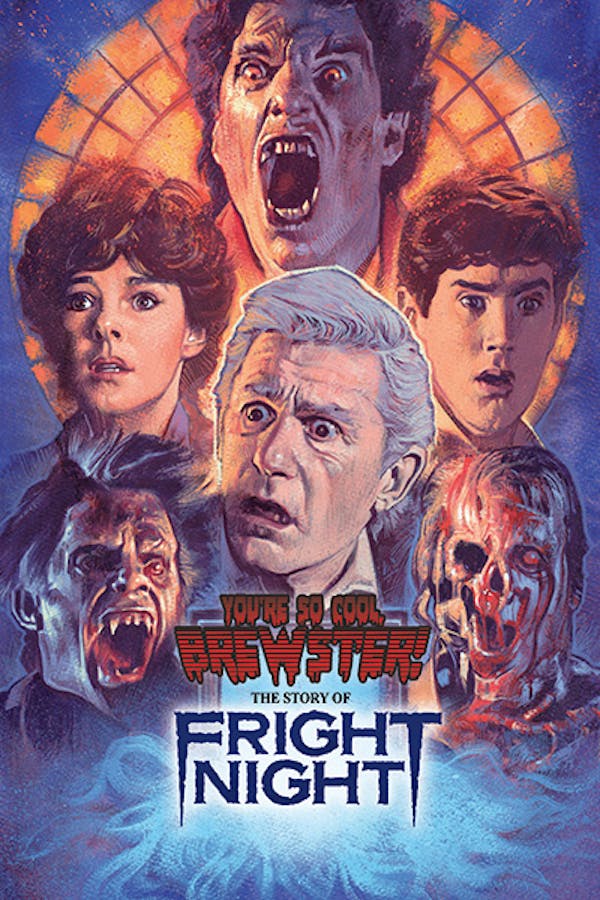 You're So Cool, Brewster! The Story of Fright Night
Directed by Chris Griffiths
Thirty years after the unlikely success of the cult vampire-horror hit FRIGHT NIGHT, documentarian Chris Griffiths and director Tom Holland teamed up to direct and produce this supersized study of the thriller and its sequel. Loaded with fascinating details from start to finish, the horror doc traces both films from inception to release and explores why they continue to resonate with horror audiences. Featuring interviews with cast members William Ragsdale, Chris Sarandon, Amanda Bearse, directors Holland and Tommy Lee Wallace and many more, it's a must-see for any fan of the franchise.
This supersized horror doc explores the making and success of FRIGHT NIGHT 1 & 2.
Cast: Chris Sarandon, Brian Thompson, Jon Gries
Member Reviews
Subscribed to shudder specifically to watch this just to find i cant watch it, false advertisement, only 1 scull because i cant leave none, poor strategy to get subscriptions , very disappointed.
I also signed up specifically to watch this doc as it's advertised as being on Shudder. Incredibly disappointed to find out it's not actually on here.
Wow. I signed up for Shudder specifically so I could watch this documentary. I can't find it anywhere else, and the film isn't actually streaming here. Huge disappointment. I'll be canceling. One skull for this being nothing more than a description of the film.
A working copy of this would be nice. Especially since this was a huge selling point to finally check Shudder out. Horror docs are hard to come by and having things like this available would be worth the subscription.
was really looking forward to seeing this ! but doesnt work! been looking everywhere for it :( sad times