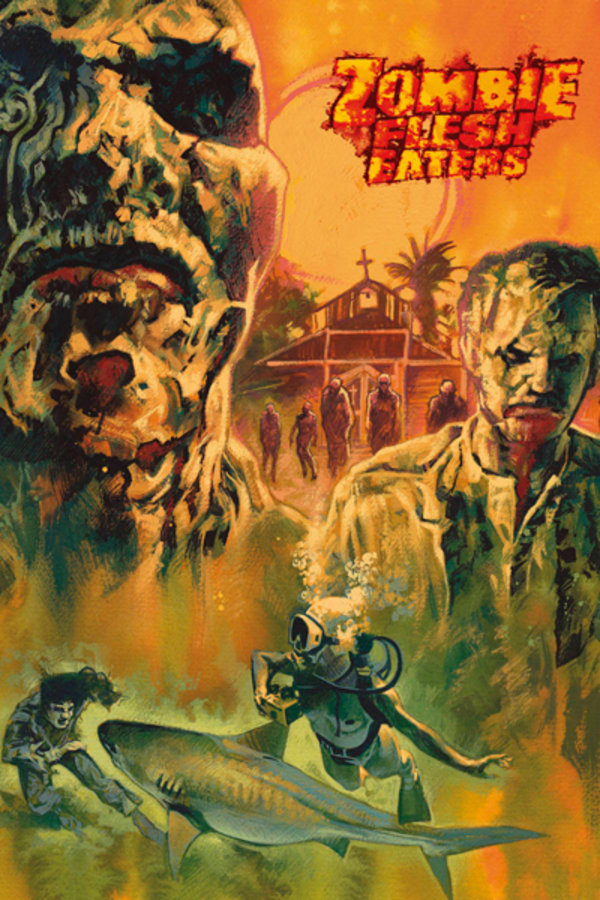 Zombie Flesh Eaters
Directed by Lucio Fulci
An abandoned boat in New York Harbour unleashes a deadly flesh crazed Zombie cargo… A Young American woman and a journalist investigate a tropical island where a deadly disease is making the dead walk… Soon, thoughts of getting to the bottom of the murderous curse will be forgotten, as Fulci's walking corpses overwhelm the living and reports come in that the Big Apple is swarming with the living dead… Contains sexual scenes, violence and gore.
Lucio Fulci's ultra-gory masterpiece is a must-see classic of zombie cinema.
Cast: Tisa Farrow, Ian McCulloch and Richard Johnson
Member Reviews
Sure, it's a little dated and the low budget is evident, but this film is badass, gory, nihilistic, and surprisingly well paced and atmospheric. Well worth checking out.
One of my favourite films of the 1980's and my favourite zombie film of all time. Highly recommended.
Creaky zombies, like wet rubbery floorboards, just how I like em. Worth it for the splinter scene alone.