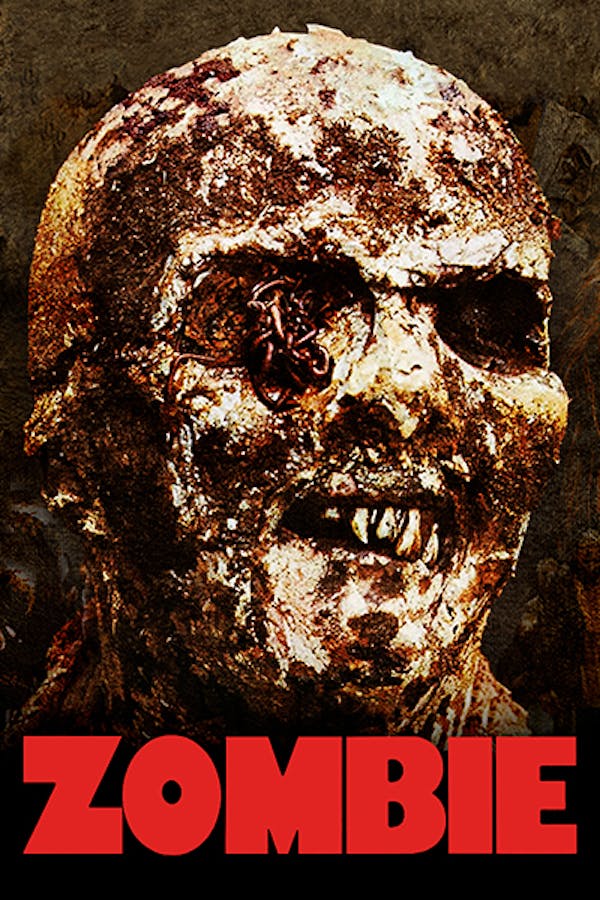 Zombie
Directed by Lucio Fulci
After making his name in the giallo subgenre, Lucio Fulci breathed new life into his career with this ultra-gory 1979 masterpiece about a group of unfortunate Americans who foolishly set sail for a remote Caribbean island that's crawling with worm-filled zombies. Thanks to its extraordinarily gruesome FX and that still-unbelievable zombie vs. shark-scene, ZOMBIE sparked a zombie-gore trend in Italy, and landed itself a permanent spot on the list of the greatest zombie movies in the history of the subgenre. Essential viewing for all Shudder-ers!
Lucio Fulci's ultra-gory masterpiece is a must-see classic of zombie cinema.
Cast: Tisa Farrow, Ian McCulloh, Richard Johnson, Olga Karlatos
Member Reviews
After watching this a second time now, I still am not buying into the hype. Fulci is a horror master for sure, but he has better pictures than this. I will admit there are decent enough kills throughout, more so toward the end, but it's still not a favorite of mine. I can understand how this is considered to be a classic though. One sidenote, I wasn't too impressed by the shark scene. Not in the context of the movie. I'm sure the behind-the-scenes of that moment would intrigue me more.
Most will never get or appreciate how great Italian horror is. Fulci, Bava (Mario & Lamberto), Nikolai, Argento, with scores by Fabio Frizzi (Tarantino uses in several of his scores) or Ennio Morricone & other greats. They are amazing works of art. It's obviously not our style as American, but you have to appreciate how hard they try to be Americans. It's a fun part of horror to lose yourself into
One of my fav zombie movies for sure. And that theme is incredibly good. It's cheesy but in a good way. I love it. Honest as it gets
A zombie fights a shark!!!