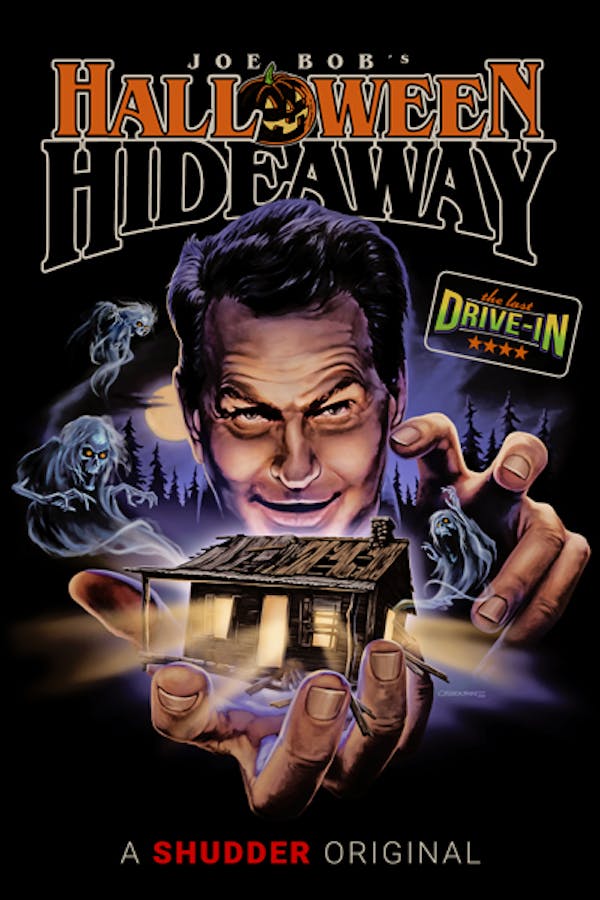 Joe Bob's Halloween Hideaway
Dust off your Ouija Board and crack open a Lone Star, because Joe Bob is back in town just in time for Halloween! Joe Bob, Darcy and the whole Drive-In crew hunker down in a cabin on a certain infamous lake to serve up an extra-spooky double-feature of two films set on All Hallow's Eve.
Member Reviews
thanks for the nap , Bob. you have a handsome lizard.
Joe Bob is best, fuck the losers who gave less than 5 stars.
Hmmm..big JoeBob fan but did not love the skits. Haunt NOT a drive -in movie- just NOT.
Joe Bob is funny and informative as ever. Also hack-o-lantern is the only movie I have ever seen where someone said goodbye on the phone.