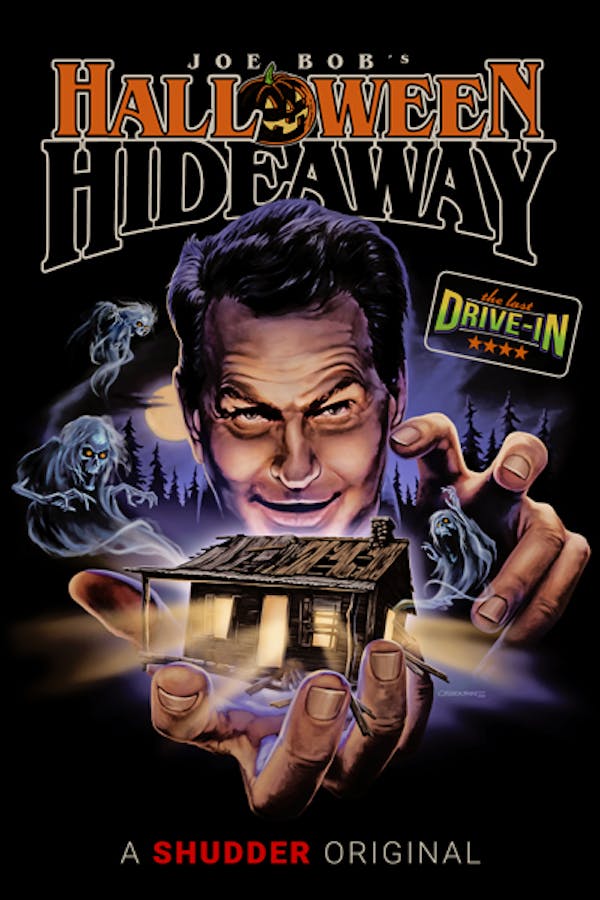 Joe Bob's Halloween Hideaway
Dust off your Ouija Board and crack open a Lone Star, because Joe Bob is back in town just in time for Halloween! Joe Bob, Darcy and the whole Drive-In crew hunker down in a cabin on a certain infamous lake to serve up an extra-spooky double-feature of two films set on All Hallow's Eve.
Member Reviews
Haunt was great. Hack-O-Lantern was mostly good trash minus the weird standup and stripper moment (well the stripper was nice just maybe not for the movie anyway). Still you make it better Joe Bob, Darcy and the whole crew.
What are you doing down here? Get back up there and watch some Joe Bob!
Complete faith that Darcy will eventually snag Halloween III, and Tom Atkins. She's a miracle worker. Go Darcy!