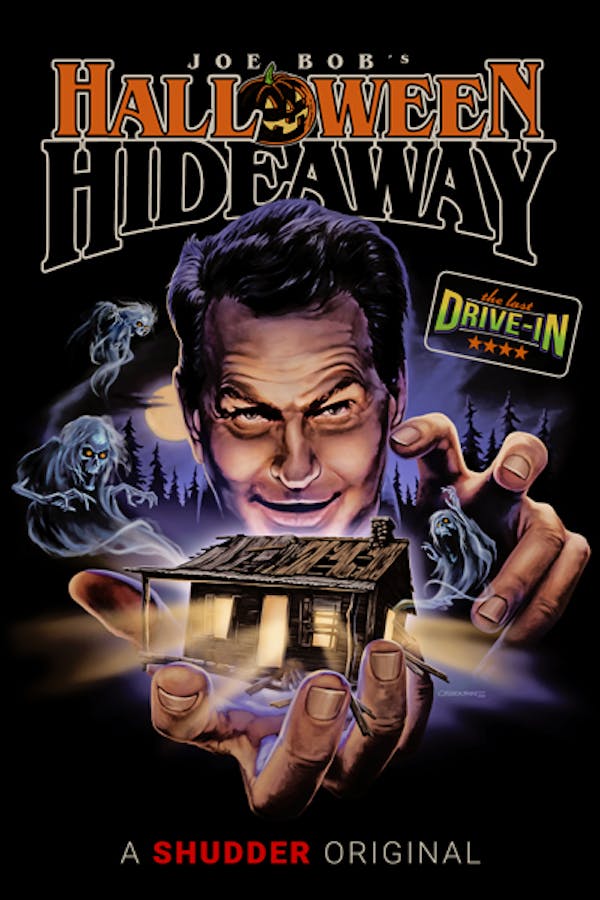 Joe Bob's Halloween Hideaway
Dust off your Ouija Board and crack open a Lone Star, because Joe Bob is back in town just in time for Halloween! Joe Bob, Darcy and the whole Drive-In crew hunker down in a cabin on a certain infamous lake to serve up an extra-spooky double-feature of two films set on All Hallow's Eve.
Member Reviews
The extent to which Joe Bob's commentary enhances the viewing experience cannot be overstated. Every film becomes a time capsule, teaching a cinefile like myself and many viewers wonderful practical information as well as uniquely informed takes on the material only a highly literate mind like Joe can deliver. Darcy adds. Perfect comedic foil to Joe Bob's character. Never take this off. It is the best thing on Shudder by a large margin, glorifying the movies we all truly use this service for.
ABSOLUTELY LOVE JOE BOB AND DARCY. Such wonderful chemistry, one of the most fun ways to ever watch a movie. Can't wait to see what you guys do for this Halloween special. ALSO S/O to YUKI! He fuckin cracks me up every time he's on camera
Amazing awesome as always.