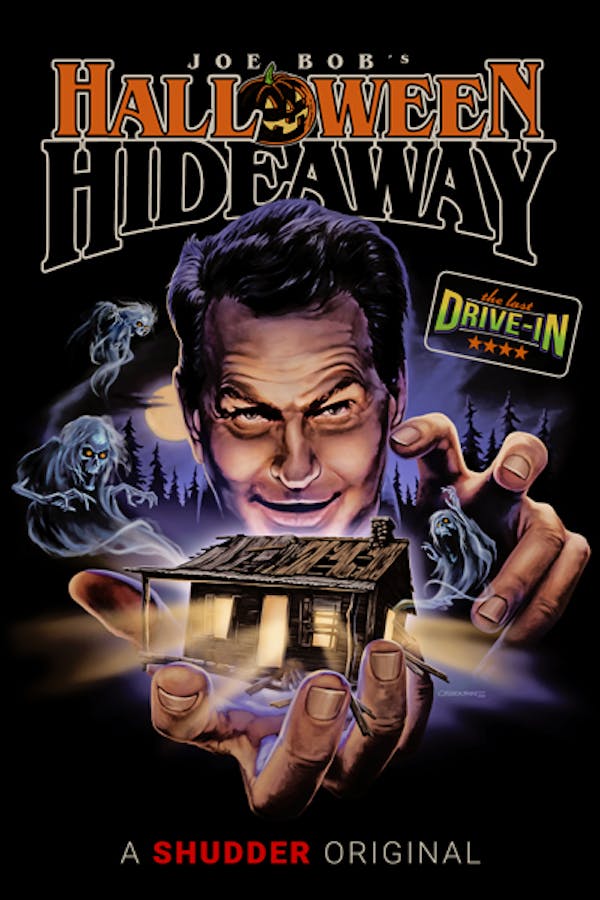 Joe Bob's Halloween Hideaway
Dust off your Ouija Board and crack open a Lone Star, because Joe Bob is back in town just in time for Halloween! Joe Bob, Darcy and the whole Drive-In crew hunker down in a cabin on a certain infamous lake to serve up an extra-spooky double-feature of two films set on All Hallow's Eve.
Member Reviews
I was thinking… Joe Bob Briggs hosted almost 10 years of The Last Drive-In from 86-95, then another 6 years of MonsterVision on TNT (where I first discovered his wonderful show, staying home and staying up late every Saturday), and now he's returned to do sporadic specials and seasons of his new The Last Drive-In… I can't tell you how great that is, but for us die hard Joe Bob fans, all we really have are these new Shudder specials… That's 15 years of Joe Bob missing in time that we don't get to see ever again. Can't Shudder do something about this? Purchase the rights to the old broadcasts so we can see dozens and dozens of forgotten gems. PLEASE Shudder, you're our only hope… Bring back my childhood and find some way to make the original Last Drive-In and MonsterVision to streaming. I guarantee you'll have tons of new customers when word gets out.
I hope the crew is returned to our plane safely, spooooky!
I actually liked the movies but the special was depressing, I don't know if they were just trying to have a story or if there really was issues with the crew but it was depressing and seeing Joe Bob get more and more depressed about it was awful and what was with the third episode?! Also I don't mind at all that they don't play the movies everyone else is playing I like discovering new movies that I would have never seen otherwise but this special would have drained the halloween spirit out of anyone