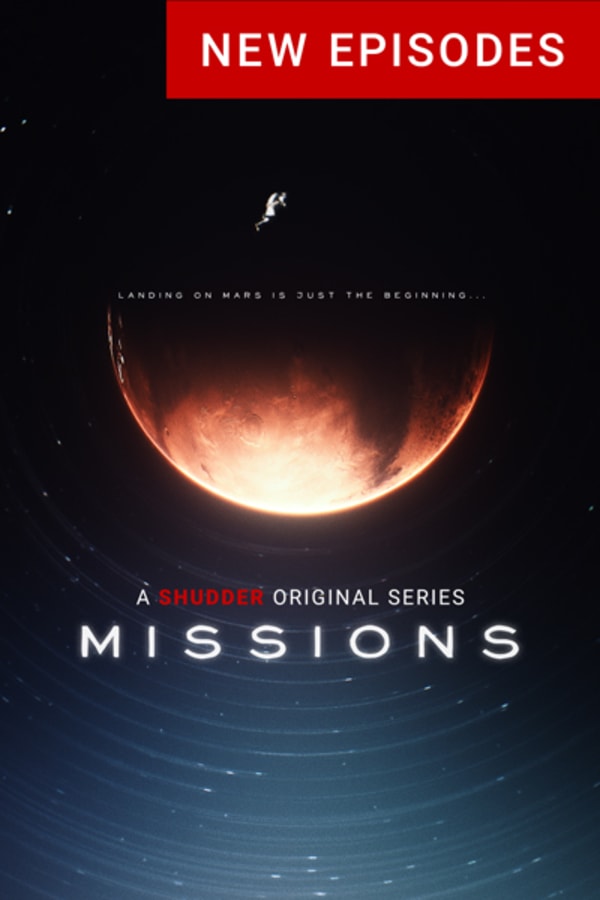 Missions
A tech billionaire hires a group of astronauts and psychologist, Jeanne Renoir, to make the first successful journey to Mars. But the voyage doesn't go according to plan. After an accident kills their captain, the team land with no fuel. And then they meet Vladimir, a Russian who died in 1967 during the first Mars mission. But Vlad is in his 40s, and has some scary special powers. Is he human, alien, or something else? It's up to Jeanne to find out, as the clock ticks away, tensions flare, and secrets get spilled. Fans of supernatural sci-fi should flip out for this gorgeously realized French suspense series.
Member Reviews
This is the second Shudder season I've watched, and it suffers from the same as the first. The first season is very good, but the second season is nonsensical garbage. Is this a trend that I'm seeing?
Now that I've finished it it's better then I thought
A darker/melancholy venture into space with a plot that moves along very fast as each episode is about 20 minutes (bit more in 2nd season) but overall feels like 1 long movie. The plot involves a trip to Mars with underlying subtext asking questions on human origins and self-aware consciousness in general. The show can be confusing but for those willing to re-watch fits together for the most part. Season 3 has been ordered by OCS and was supposed to start filming in Spring 2020 according to this interview: http://www.leparisien.fr/culture-loisirs/series/serie-embarquez-vous-dans-missions-08-09-2019-8147832.php
Thought this was pretty good, first season was much better than second - I found second season very confusing and open ended, they probably should have stopped after season one in my opinion. Liked that the episodes were short. Noticed other reviewers mentioned missing episode but this was not the case when I watched so must have been resolved?
first season was good. second season was like they tried rushing 5 different plots through ten, 20-minute episodes. it got pretty convoluted with few actual answers. also weird how they jump back and forth between languages in mid-conversation. idk if there is going to be a season 3, but regardless of the weirdness in season 2, i still binge-watched both seasons and would watch another season.