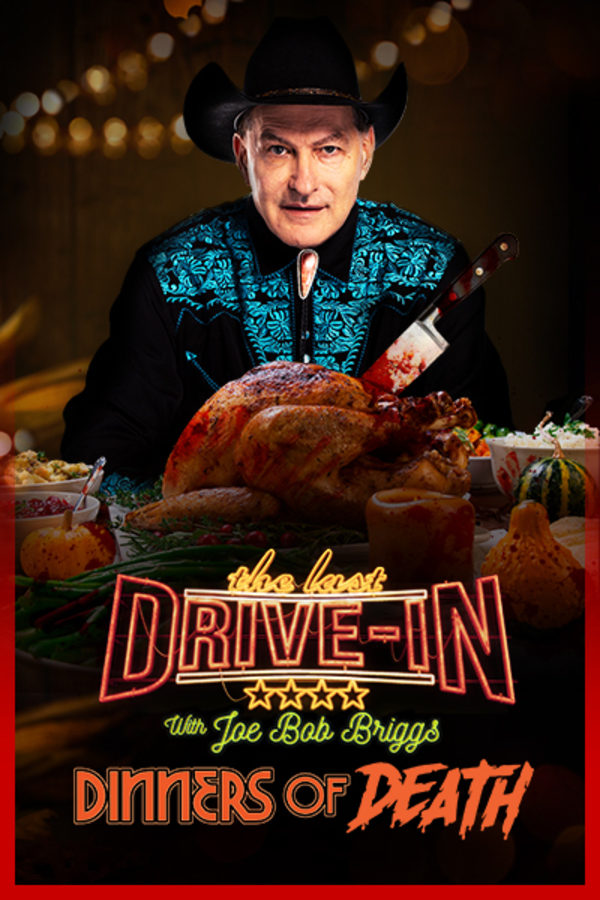 The Last Drive-In: Joe Bob's Dinners of Death
Feast on a selection of "deadly dinner" films picked by the world's foremost (and possibly only) drive-in movie critic, kicking off with Joe Bob's all-time favorite drive-in classic, which he'll be presenting for the first time in more than thirty years of TV horror hosting.
Member Reviews
come on joe bob Canada wants some new episodes
love joe bob but what is up with Darcy the mail girl? she is creepy
Absolutely love Joe Bob's commentary -- and Blood Rage is a gem, definitely my favourite of the three available in Canada!
Quite enjoyed the first 2 features (The Hills Have Eyes and Dead or Alive). Still have to watch 'Blood Rage'. Man that ending of DoA was something... what the hell was that?!?