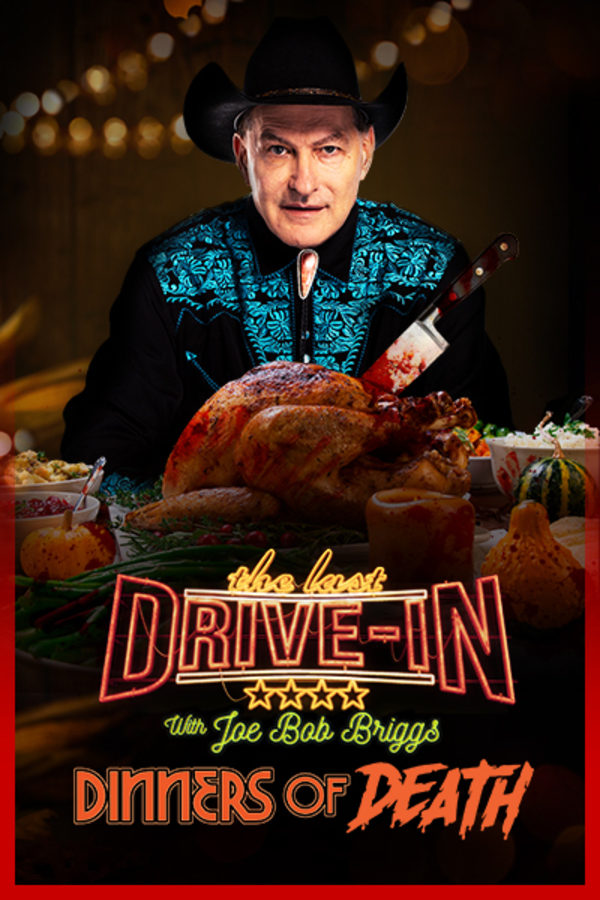 The Last Drive-In: Joe Bob's Dinners of Death
Feast on a selection of "deadly dinner" films picked by the world's foremost (and possibly only) drive-in movie critic, kicking off with Joe Bob's all-time favorite drive-in classic, which he'll be presenting for the first time in more than thirty years of TV horror hosting.
Member Reviews
oh joe bob... i love this show but please dont talk about food anymore.mjust so incirrect. example: you can make your own buttermilk from heavy cream and lemon juice. not negating origins but come ahn
Everyone needs more Joe Bob in their lives. All the time.
The promised us a weekly Joe Bob Special and then when they failed to deliver they just took the poster down 😢 Very disappointing Shudder! So now we just don't get it or what? One scull for the way Shudder is handling this. At least give us an update!!! 😓😓😓
come on joe bob Canada wants some new episodes
love joe bob but what is up with Darcy the mail girl? she is creepy