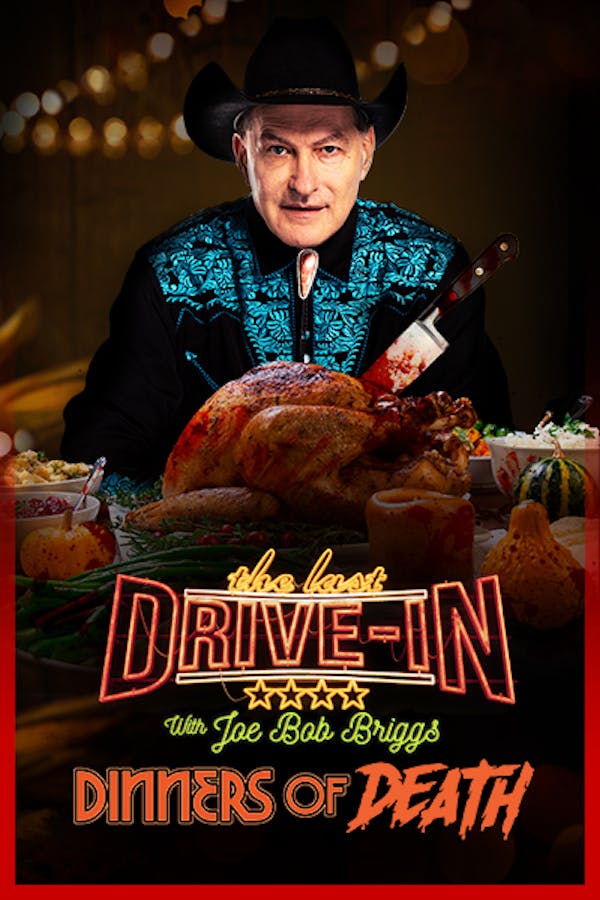 The Last Drive-In: Joe Bob's Dinners of Death
Feast on a selection of "deadly dinner" films picked by the world's foremost (and possibly only) drive-in movie critic, kicking off with Joe Bob's all-time favorite drive-in classic, which he'll be presenting for the first time in more than thirty years of TV horror hosting.
Member Reviews
Keep it coming shudder and joe bob.
I love watching Joe Bob commentary on my movies while watching them. Please stop removing these from your streaming service! This is one of the reasons I gladly subscribe to Shudder. Please allow us to watch all the Joe Bob specials in Canada.
oh joe bob... i love this show but please dont talk about food anymore.mjust so incirrect. example: you can make your own buttermilk from heavy cream and lemon juice. not negating origins but come ahn
Everyone needs more Joe Bob in their lives. All the time.