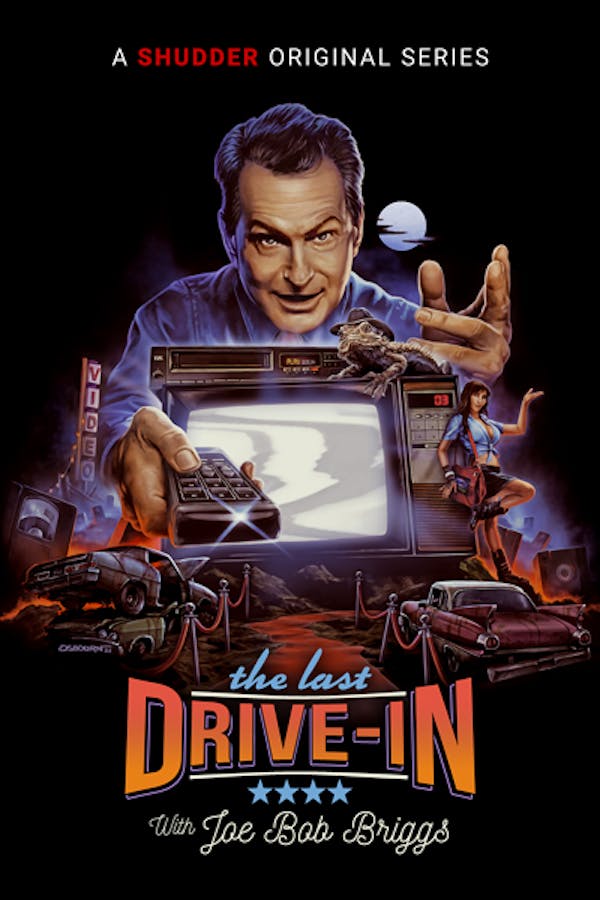 The Last Drive-in With Joe Bob Briggs
Proving once again that "the drive-in will never die," iconic horror host and exploitation movie aficionado Joe Bob Briggs is back with an all-new Shudder Original series, hosting weekly Friday night double features streaming live exclusively on Shudder. Every week, The Last Drive-In series offers an eclectic pairing of films, with selections ranging across five decades and running the gamut from horror classics to obscurities and foreign cult favorites. And from time to time, special surprise guests will drop in on Joe Bob and Darcy the Mail Girl.
Member Reviews
Needs more letters from the local pen :), i hope you get some of them guys/girls letters mixed in with the fans. Love the work on getting the main man of Movie reviews back for us to have a laugh with this art form we love. Please release more episodes
Please add the rest!!!! 🙏🙏
its time for you to actually address this shudder. you keep advertising Joe bob briggs to us here in australia and then you give us half an episode. what is the point? This is the only reason i pay for shudder. figure it out! the movies they show on the last drive in i have bought here in Australia, its not impossible to do this. be real with what we have as well. dont say new episodes. say half an episode and nothing else. getting over this. And instead of never speaking to the fans that pay for this service, start a dialouge with us!!!!! step up your game because this is pathetic.
Only got mothers day wasnt there supposed 2? and why advertise all of joes seasons etc when in australia we cant watch them
Where are ALL the seasons?!?