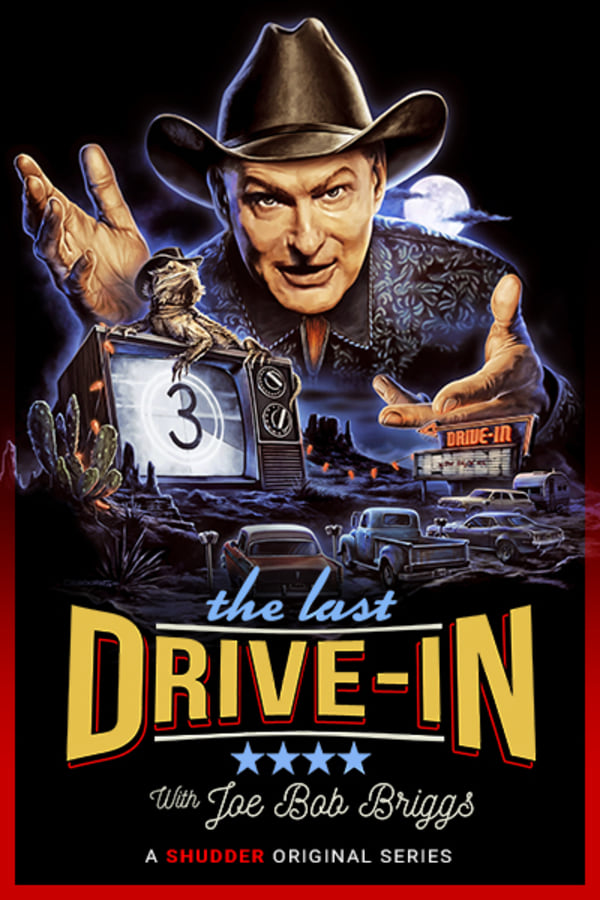 The Last Drive-in With Joe Bob Briggs
Proving once again that "the drive-in will never die," iconic horror host and exploitation movie aficionado Joe Bob Briggs is back with an all-new Shudder Original series, hosting weekly Friday night double features streaming live exclusively on Shudder. Every week, The Last Drive-In series offers an eclectic pairing of films, with selections ranging across five decades and running the gamut from horror classics to obscurities and foreign cult favorites. And from time to time, special surprise guests will drop in on Joe Bob and Darcy the Mail Girl.
Member Reviews
Absolutely ADORE my Joe Bob Briggs!!! Keep my Fearful Fridays coming!!
MPI Media Group probably charged too much of an exorbitant fee or simply refused for Shudder to play Deathgasm in Canada. So everyone let Nicola Goelzhaeuser, the VP of international sales at MPI Media Group, how you feel about restricting us Canadians from viewing the Joe Bob Briggs episode of Deathgasm here in Canada. I still give Shudder and Joe Bob Briggs five skulls but these greedy companies a big zero.
I can't believe that I missed Deathgasm with Joe Bob! Why couldn't you have shown this before Playoffs!? As a Canadian I was torn between my two loves on Friday. I didn't know, I didn't know!?!?!?! only reason for 4 stars.
After starting with Joe Bob Briggs on MonsterVision I'm glad to see I can catch him here, no-holds-barred! Props to Diana as "Darcy the Mail Grrl". I hope she comes out of her shell more, and that Shudder keeps the Last Drive-in open.
still wondering why the show starts at 6pm on my computer and 7 pm on my phone app...