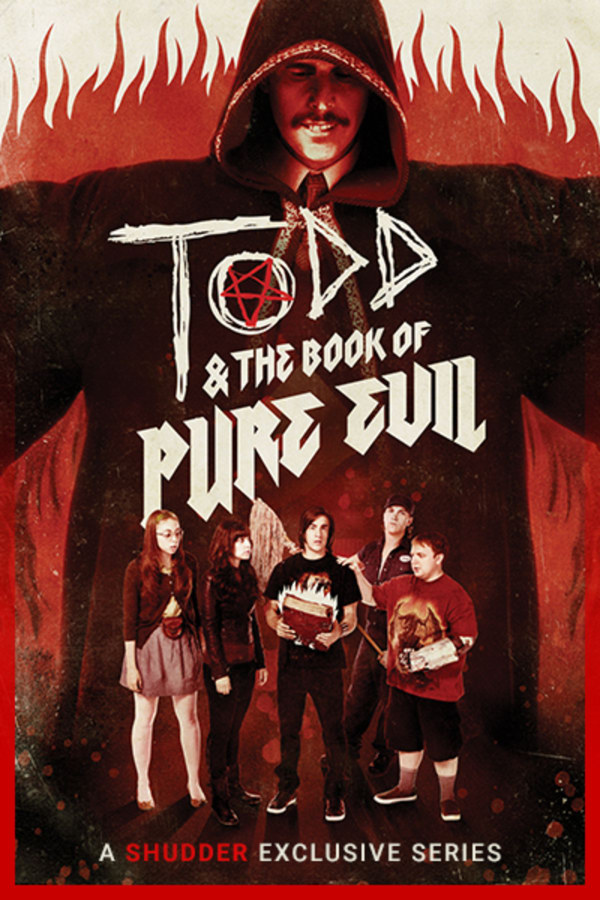 Todd and the Book of Pure Evil
Imagine, if you will, a book of awesome power. A book that will make your deepest, darkest desires come true... but at a horrifying cost. This is The Book of Pure Evil, and it's loose in Crowley High. Thankfully, one horny teenager stands between The Book of Pure Evil and the end of the world as we know it. His name is Todd. And he will save our asses - whether he likes it or not. A SHUDDER EXCLUSIVE SERIES.
Member Reviews
Great series. Highly entertaining, boom.
Pretty stupid not worth watching
have ya'll watched the movie yet?
I really enjoyed this charming, funny, dorky series. I'm sad it got cancelled. :(
Sadly I didn't watch this when I was living up in Canada when it was on the air. However this show much like the Trailer Park Boys grow on me later when I moved back stateside. This show takes a lot of the metalhead tropes and uses them to great effect along with the standard horror comedy beats.