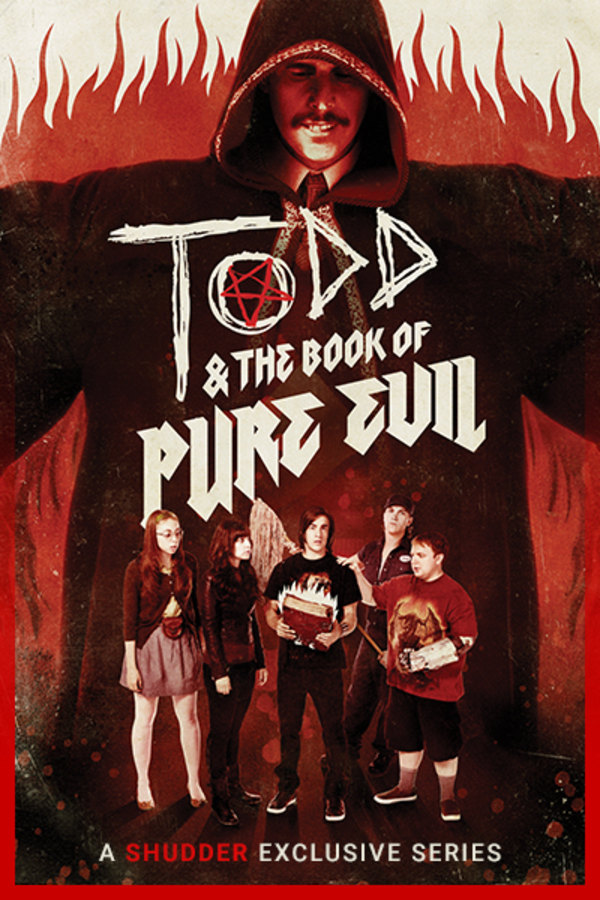 Todd and the Book of Pure Evil
Imagine, if you will, a book of awesome power. A book that will make your deepest, darkest desires come true... but at a horrifying cost. This is The Book of Pure Evil, and it's loose in Crowley High. Thankfully, one horny teenager stands between The Book of Pure Evil and the end of the world as we know it. His name is Todd. And he will save our asses - whether he likes it or not. A SHUDDER EXCLUSIVE SERIES.
Member Reviews
One of my all time favourite shows. Was disappointed with the animated movie but it doesn't take away from how amazing this show is. Metal, gore, flying evil books, giant cock monsters. Greatest show ever.
We can watch Todd and the rest of those knuckleheads over and over!
its often compared to buffy but i feel thats not fair. this is just lots of silly fun. its juvenile in a way that makes sense for a show about a highschool and doesnt bother with the buffy style over in depth dialogue and is much more "monster of the week" with a bit of mystery plot to keep it all tied together. also this is so over the top ridiculous in a way that makes the violence, death, and gore totally comedic. The first season is by far stronger since season 2 ends on a huge cliffhanger. However this show finally did get an ending as an animated movie, sadly Shudder doesnt have it! if you want something serious or dramatic pass. if you want a heavy metal highschool horror fantasy dive right in