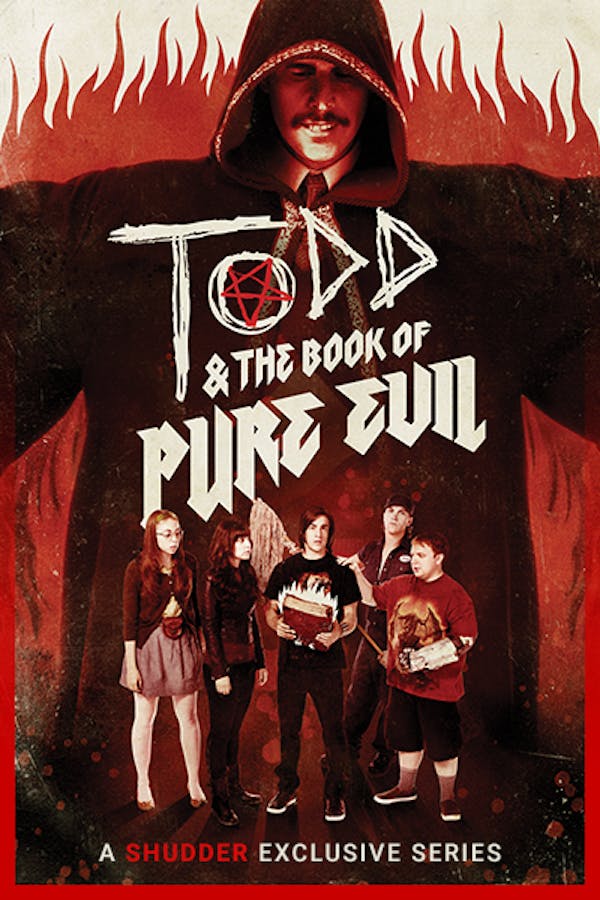 Todd and the Book of Pure Evil
Imagine, if you will, a book of awesome power. A book that will make your deepest, darkest desires come true... but at a horrifying cost. This is The Book of Pure Evil, and it's loose in Crowley High. Thankfully, one horny teenager stands between The Book of Pure Evil and the end of the world as we know it. His name is Todd. And he will save our asses - whether he likes it or not. A SHUDDER EXCLUSIVE SERIES.
Member Reviews
Wow love it, so entertaining it is a must watch amazing
Greatest show I've ever seen unfortunately there were only two seasons..
greatest show ever i've ever seen F**ckin radical 100% my flow
been watching it for years and its gotten harder to find. absolutely thrilled its on here. its why ive kept my subscription going. thank you shudder. thank you!
I absolutely adore this show. I'm so glad that it is on here. I haven't watched it in so long.