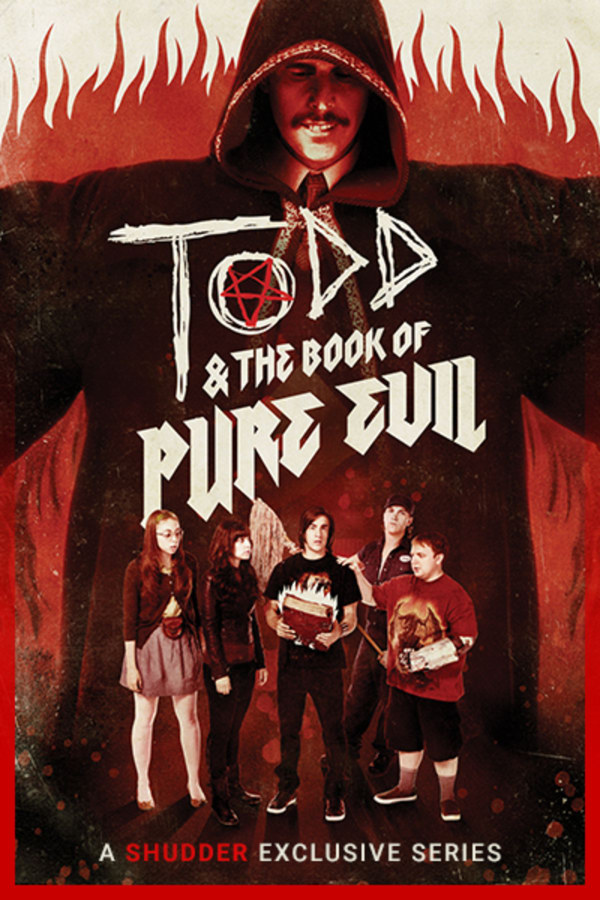 Todd and the Book of Pure Evil
Imagine, if you will, a book of awesome power. A book that will make your deepest, darkest desires come true... but at a horrifying cost. This is The Book of Pure Evil, and it's loose in Crowley High. Thankfully, one horny teenager stands between The Book of Pure Evil and the end of the world as we know it. His name is Todd. And he will save our asses - whether he likes it or not. A SHUDDER EXCLUSIVE SERIES.
Member Reviews
love it wish there was more
Fucking LOVED this! It was part Bill and Ted, part Evil Dead, a smidge of Forest Gump (he LOVED his Jen-nay!) and part Wayne's World! All fun and ALL campy! This REALLY needed 1 or 2 more seasons to wrap it up. Sadly that wont happen... This would be one remake WORTHY to be done.
For the network it was on and production value, it was an awesome show. Really had promise
Dude, this show fucking rules. Cannabis makes it even better
whats not to love? its got camp, over the top sfx, and Metal. Oh I forgot to mention its set in an almost all Goth/Edgy High School. I stan. I watched back in 2012 on Netflix and honestly I could watch over and over. P