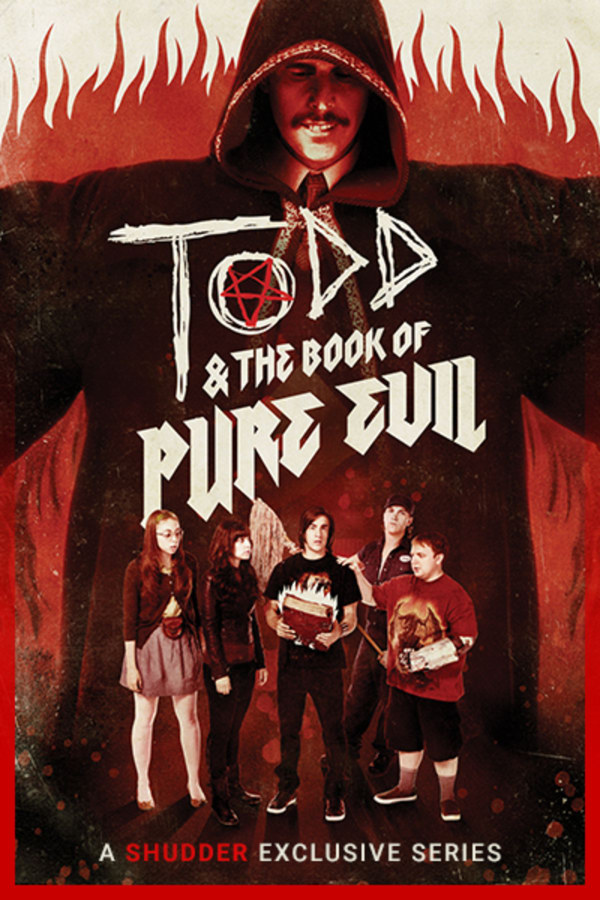 Todd and the Book of Pure Evil
Imagine, if you will, a book of awesome power. A book that will make your deepest, darkest desires come true... but at a horrifying cost. This is The Book of Pure Evil, and it's loose in Crowley High. Thankfully, one horny teenager stands between The Book of Pure Evil and the end of the world as we know it. His name is Todd. And he will save our asses - whether he likes it or not. A SHUDDER EXCLUSIVE SERIES.
Member Reviews
awesome show good story plus kills
this show is perfect! It is funny, gory and all the characters are lovable. Also if u watch the two seasons there is a movie that finishes the story.
This is my first time coming across this show. I binged watched it until it was finished. WTF! Why was it cancelled!?!?
It's been so long since i've watched this and it's still just as amazing
So much fun - perfectly paced short episodes help with that, if it was a movie or hour long show it would outstay it's welcome somewhat. But in these tiny chunks it rarely fails to amuse and has enough going on to keep you interested. Utterly bonkers and perfect for dipping in and out of