Halloween Hootenanny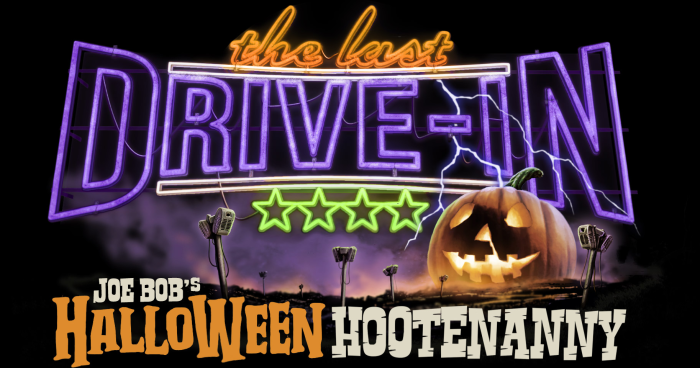 WHAT TO WATCH
How To HOOTENANNY
The best part about Halloween is the scares we share along the way! The tricks we play, the treats we earn, and all the spooks our devilish little hearts could ask for. And while we may not be going trick-or-treating this year, we at Shudder are getting ready to join in on the festivities with a little party of our own: It's time to gear up for Joe Bob's Halloween Hootenanny! And what better way to celebrate a hootenanny, hoedown, or shindig than with some killer snacks and a group of your closest friends?
COMING SOON
Joe Bob's Back For a HALLOWEEN HOOTENANNY
On Monday, the one and only Joe Bob Briggs announced the return of The Last Drive-In for the triple-feature extravaganza of the season: Joe Bob's Halloween Hootenanny. Like A Very Joe Bob Christmas and Dinners of Death before it, the Halloween Hootenanny will feature three films themed for the occasion, but the titles are still top secret.