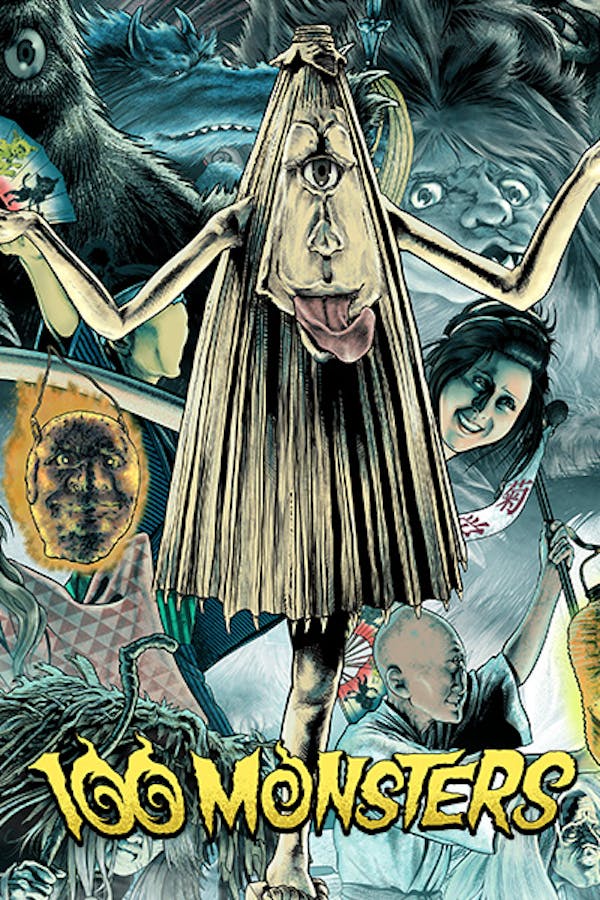 100 Monsters
Directed by Kimiyoshi Yasuda
A greedy slumlord's attempts to forcefully evict his tenants invite the wrath of the titular spirits when a cleansing ritual is botched, with terrifying results.
The local yôkai (Japanese spirits) interfere to avenge a murder and thwart the plans of corrupt officials.
Cast: Shinobu Araki, Jun Fujimaki, Ryûtarô Gomi
Member Reviews
Highly enoyable and a super fun watch.
Maybe my favourite watch on Shudder so far. Totally captivating, an abundance of surreal monsters and visually amazing and weird. Bizarre, spooky and chill. Perfect vibe for me.
Watched this movie tonight on the shudder tv option trying it out for the first time, omg this was an amazing experience at 4 in the morning. Laughed my ass off, great vibes, love the practical effects, really neat period peace too. Set up a discord call with a buddy and watch this one, great stuff. Genuinely enjoyed it.