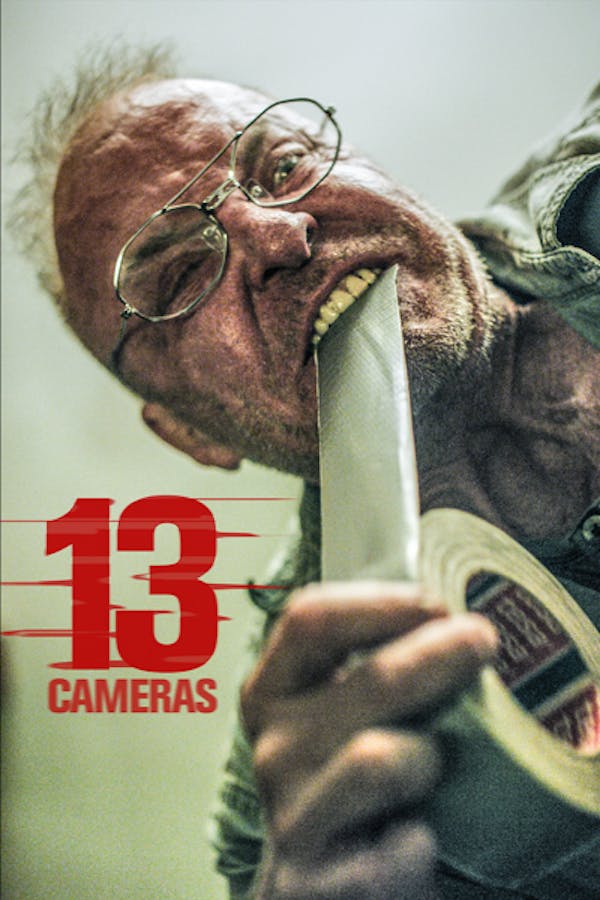 13 Cameras
Directed by Victor Zarcoff
Newlyweds, Ryan and Claire move into a new home across the country, having no idea their grim and lascivious landlord, Gerald, has installed secret cameras in their rental home. As Ryan and Claire's relationship strains from the stress of their pregnancy, Gerald becomes increasingly consumed with their lives, and begins to physically invade their privacy. Ryan and Claire soon find out that their marital issues are nothing in comparison to the monster that watches their every move.
Newlyweds, Ryan and Claire, move into a new house across the country, only to find out that their marital issues are the least of their problems. Unbeknownst to them, their grim and lascivious landlord has been spying on them from day one.
Cast: PJ McCabe, Brianne Moncrief, Sarah Baldwin, Jim Cummings, Heidi Niedermeyer
Member Reviews
This movie makes me think twice staying in hotels, motels and BNB. The main character gives me creeps. I can almost smell the spoiled mayonnaise on his breath
The idea was good, but I felt the story was too drawn out and that the end was the only good part. I wish you could get a better connection with the actors more but I would give the movie a C rating overall. Would recommend this watch if you don't know what to watch or just to waste time, not for a good scare or anything.
the premise of the movie is okay I give it a b. the acting in the movie is so so, most of the actors I would probably give a C rating with the exception of the actor who played Ryan he was awful d- is being generous the slow burn works great in horror flicks if done correctly but here it really didn't do anything to make you really care about the any of the characters, basically a whimsical slow burn that just doesn't work here. the ending was clearly either rushed or heavily edited and it's very awkward. I only gave it three skulls because of the budget they had to work with and even then I seen better acting in some, 70s exploitation films..
Pretty good kept me thoroughly entertained which is all I need - SPOILER——-////I wish they would've made the baby at the end a girl like he guessed it would be that would've made it that much creepier