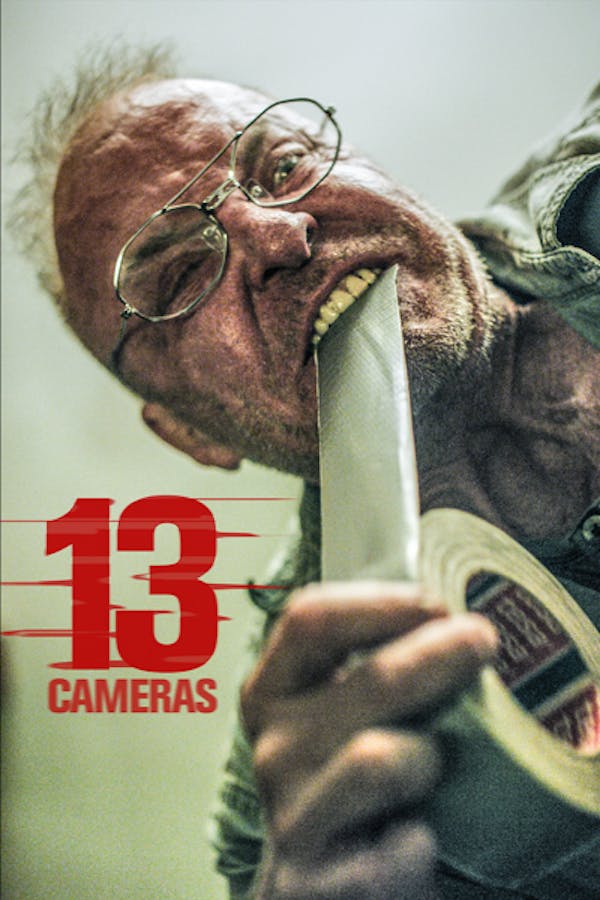 13 Cameras
Directed by Victor Zarcoff
Newlyweds, Ryan and Claire move into a new home across the country, having no idea their grim and lascivious landlord, Gerald, has installed secret cameras in their rental home. As Ryan and Claire's relationship strains from the stress of their pregnancy, Gerald becomes increasingly consumed with their lives, and begins to physically invade their privacy. Ryan and Claire soon find out that their marital issues are nothing in comparison to the monster that watches their every move.
Newlyweds, Ryan and Claire, move into a new house across the country, only to find out that their marital issues are the least of their problems. Unbeknownst to them, their grim and lascivious landlord has been spying on them from day one.
Cast: PJ McCabe, Brianne Moncrief, Sarah Baldwin, Jim Cummings, Heidi Niedermeyer
Member Reviews
This was a chore to get through. A boring thriller with very light horror elements that is full of unlikable characters & an uninteresting villain. I kept thinking if one hour photo was a shitty movie it would be 13 cameras.
Add this to a list of movies that make you check your AC vents for hidden cameras.
Very confusing. I couldn't understand the creepy guy's motive besides being creepy. Not a lot of dimensions and I didn't care about any of the characters also dull.
This movie has two big flaws: 1) you have to accept the thing with the cellar door. 2) there are many other plot conveniences you also have to accept. - Yeah, as with many other movies the script is the biggest weakness. Everything else is at least decent, with the actor playing the creepy landlord clearly being the highlight of the movie. He's born for this role. I'm surprised he hasn't been in more genre stuff after this. Very few actors have this kind of presence and creepy vibe. But I think he'd also be great in a comedic role if done right. If you can accept the flaws, this movie can be very entertaining. In a guilty pleasure kinda way. The concept works and if the script wasn't written so lazy, this could have become a small cult classic. Btw. there's also a sequel called "14 cameras". The first movie made me interested enough to wanna watch it. Sadly it's not on Shudder right now. --- Greetings from Europe
Great movie... creepy slumlord!