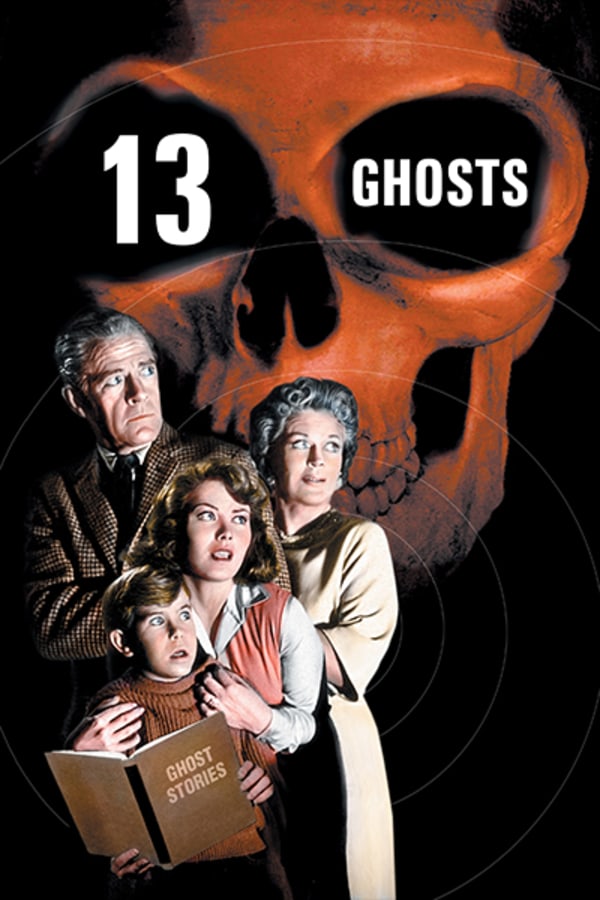 13 Ghosts
Directed by William Castle
A professor moves his family into a house containing hidden treasure and 12 ghosts of varying shapes and size - including a decapitated man, a killer chef and a flaming skeleton. All 12 spirits have been held prisoner in the house and must find an unlucky 13th ghost to free them. Will it be a member of the family? Or maybe...YOU? William Castle's wonderfully silly spookfest featured one of his goofiest gimmicks: Illusion-O, an altered 3-D viewer that allowed audiences to amplify or opt out of seeing the spectres depending on their fear levels. Essential SHUDDER.
A professor moves his family into a house containing hidden treasure and 12 restless ghosts.
Cast: Charles Herbert, Jo Morrow, Martin Milner, Rosemary DeCamp, Donald Woods, Margaret Hamilton
Member Reviews
Great old movie! Well written and the visual effects must have been amazing for the time.
One of those I remember watching as a kid. I really liked the remake, but this one has a certain crude charm and the script is quite good.
Classic film worth watching if you like some old school horror! Great visuals and f/x for the time period. Good cast overall and an entertaining and fun watch.
Probably the most juvenile of the feature films available here, yet a favorite. I particularly appreciate how convincingly scared Donald Woods could act. I also appreciated the non-human "flaming windmill" thing (when I was Buck's age) because it was unlike any other "ghost" effect I had seen before.
As a kid I loved William Castle movies... And I still do ...He Perfected the art of showmanship in filmmaking ..a classic !!