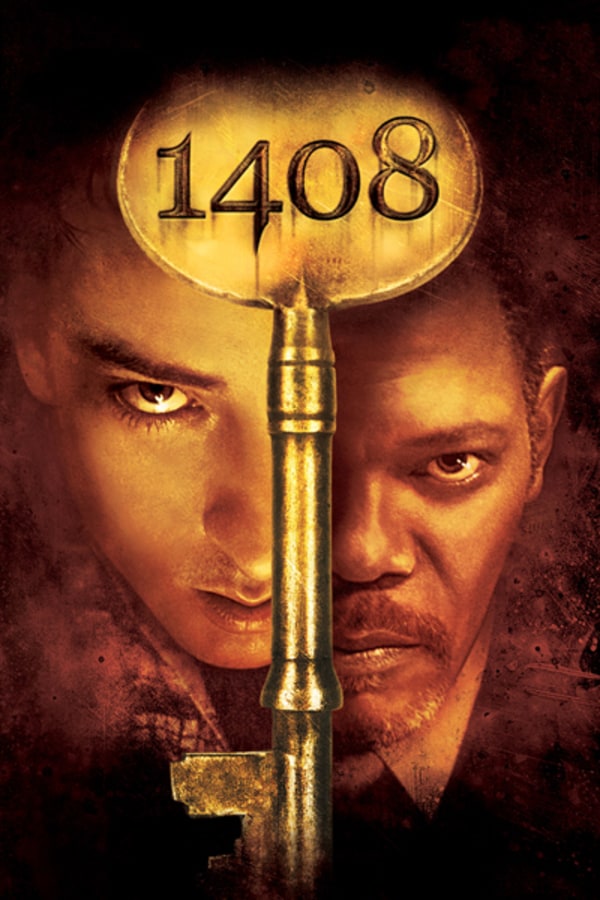 1408
Directed by Mikael Håfström
Renowned novelist Mike Enslin (Cusack) only believes what he can see with his own two eyes. After a string of bestsellers discrediting paranormal events, he scoffs at the concept of an afterlife. Enslin's phantom-free run of long nights is about to change forever when he checks into suite 1408 of the notorious Dolphin Hotel for his latest project. Defying the warnings of the hotel manager (Jackson), the author is the first person in years to stay in the reputedly haunted room. Another bestseller may be imminent, but like all Stephen King heroes, Enslin must go from skeptic to true believer – and ultimately survive the night.
A skeptical writer investigating paranormal events insists on staying in the reportedly haunted room 1408 at the Dolphin Hotel against the grave warnings of the hotel manager.
Cast: John Cusack, Samuel L. Jackson
Member Reviews
This twisted ride starring John Cusack will keep you guessing what's real and what's not. A must see for psychological horror fans.
I feel like playing some Carpenters
Great movies. very intertaining and easy too watch. one of the best king's adaptation
Lots of fun. One of the better Stephen King adaptions.