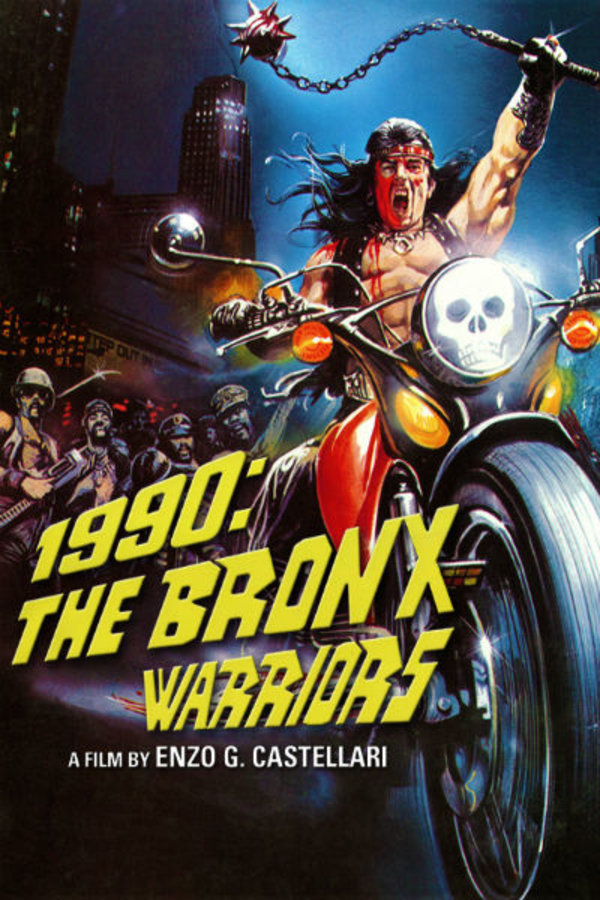 1990: The Bronx Warriors
Directed by Enzo G. Castellari
A runaway gets caught up in gang violence in a futuristic New York City in Enzo G. Castellari's over-the-top knock off of THE WARRIORS and ESCAPE FROM NEW YORK. Anne doesn't want to take over her family's weapons business when she turns 18, so she heads to the Bronx and winds up in the company of a rough biker gang. But to survive, she'll have to fend off attacks from bizarre gangs who wear makeup, roller skates, and do Fosse moves with bowler hats and canes before attacking! Absurd and often hilarious, BRONX WARRIORS is essential viewing for weird cult cinema fans.
A runaway gets caught up in gang violence in a futuristic New York City.
Cast: Vic Morrow, Fred Williamson, Christopher Connelly
Member Reviews
I figured I had seen a lot of cheese growing up in the 80s. I was wrong!! 3 stars!
Wow, don't be discouraged by the two skulls, you may find a lot to enjoy in this film. Soundtrack and atmosphere keep the score from being 1/5.
I can't believe I missed this. If you're a cheeseaholic, wonder how many wrongs make a right, and how many times you can say WTF this is a movie for you. Be prepared to lose count on both of the latter. It was touch-and-go at first, but when Leech showed up, things turned the corner for me and I was riveted. Excellent use of cheap plastic skulls, duct tape and black kitchen trash cans. Dialogue, plotting and acting: think The Room.
This movie is 80's-tastic. If you enjoy an eighties version of a dystopian future coupled with cheesy gang style action like "The Warriors" this is for you. It is hilariously bad and I mean that in a good way. Think "Escape from New York" meets "The Warriors" meets Italian low budget action film. They just tossed it all in and made a badass movie! I take my future nightmare movies gritty, cartoonish, and cheap. Turn your brain off, open a can or bottle or "other" and just be entertained.