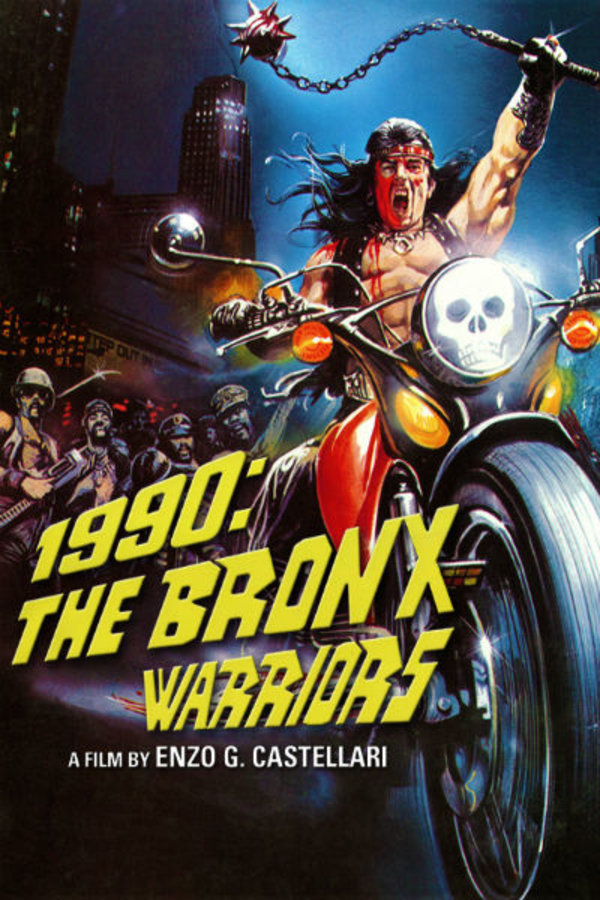 1990: The Bronx Warriors
Directed by Enzo G. Castellari
A runaway gets caught up in gang violence in a futuristic New York City in Enzo G. Castellari's over-the-top knock off of THE WARRIORS and ESCAPE FROM NEW YORK. Anne doesn't want to take over her family's weapons business when she turns 18, so she heads to the Bronx and winds up in the company of a rough biker gang. But to survive, she'll have to fend off attacks from bizarre gangs who wear makeup, roller skates, and do Fosse moves with bowler hats and canes before attacking! Absurd and often hilarious, BRONX WARRIORS is essential viewing for weird cult cinema fans.
A runaway gets caught up in gang violence in a futuristic New York City.
Cast: Vic Morrow, Fred Williamson, Christopher Connelly
Member Reviews
This is by far the greatest movie ive ever seen in my entire life!
Solid start, followed by 88 minutes of unbearably dull scenes of people doing almost nothing. The one or two interesting visuals (misleadingly mentioned in the description) only last for about 2-3 minutes tops. The rest is just people standing around and talking, or riding motorcycles. Incomprehensible story. It's worse than bad, it's boring.
Classic 80"s cheesy garbage! Its like somebody took "The outsiders" blended it with "The Warriors" and sprinkled a little "Escape from L.A." on it, then cast easily the worst actor to ever be cast in anything including school science VHS tapes we had to watch as kids, took away the actual story line, made it so terrible that it had to be on purpose,then called the movie "The Bronx Warriors"
Best part the drummer, worse part everything else!
This is homosexual parody. All the bad guys are so flamingly gay it seems to be a mockumentary almost. And the big name stars seem to have eaten up all the budget that should have gone to writing a better plot . It might actually be the start of gay mafia mindset !! Oh the dancing oh the dancing bikers !!