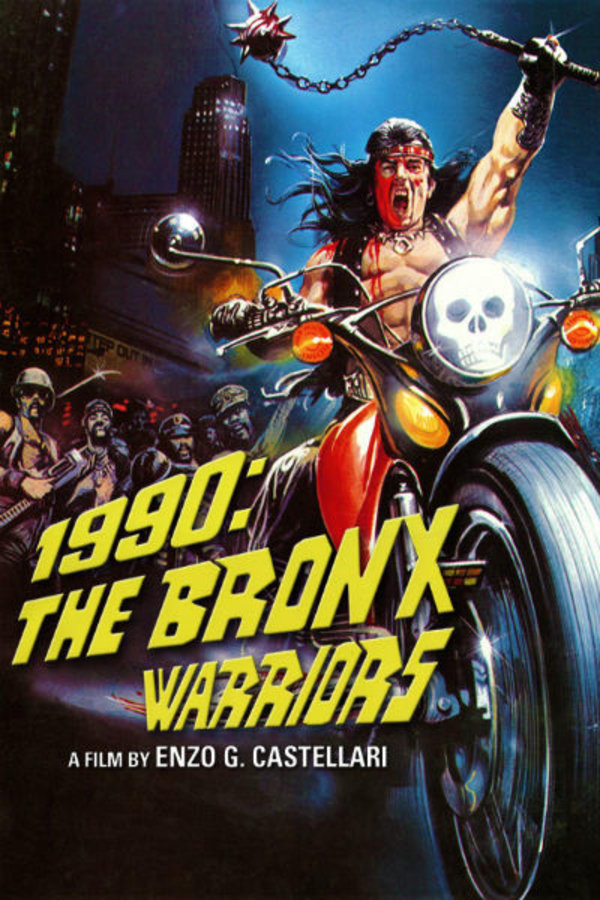 1990: The Bronx Warriors
Directed by Enzo G. Castellari
A runaway gets caught up in gang violence in a futuristic New York City in Enzo G. Castellari's over-the-top knock off of THE WARRIORS and ESCAPE FROM NEW YORK. Anne doesn't want to take over her family's weapons business when she turns 18, so she heads to the Bronx and winds up in the company of a rough biker gang. But to survive, she'll have to fend off attacks from bizarre gangs who wear makeup, roller skates, and do Fosse moves with bowler hats and canes before attacking! Absurd and often hilarious, BRONX WARRIORS is essential viewing for weird cult cinema fans.
A runaway gets caught up in gang violence in a futuristic New York City.
Cast: Vic Morrow, Fred Williamson, Christopher Connelly
Member Reviews
It's so stupid, that it is delicious fun! Grab some liquor, invite some friends with sarcastic humor, get drunk, fire this turkey up and you have the makings of an excellent time.
Man, I actually remember this movie's sequel from when it was featured on MST3K. How this got a sequel, however, remains a mystery.
This movie was so CHEESY and i loved it! I laughed so hard at how serious all the actors tried to be. Very bad acting, choreographed cheesy fight scenes (lol). And the leader of the biker gang talks with a wisp, wears his jeans so tight you can see his ass crack and he spots a man camel toe, and wears sissy boots... and he his their leader??? Lmao!
Cheapie Mad Max knock off. Not a good movie but fun to goof on. Would make a good double bill with Solarbabies.
Pretty cool movie, classic 80's action flick… didn't like how they misinterpreted "The Bronx" being a bronx man myself but other then that it was awesome #GREAT