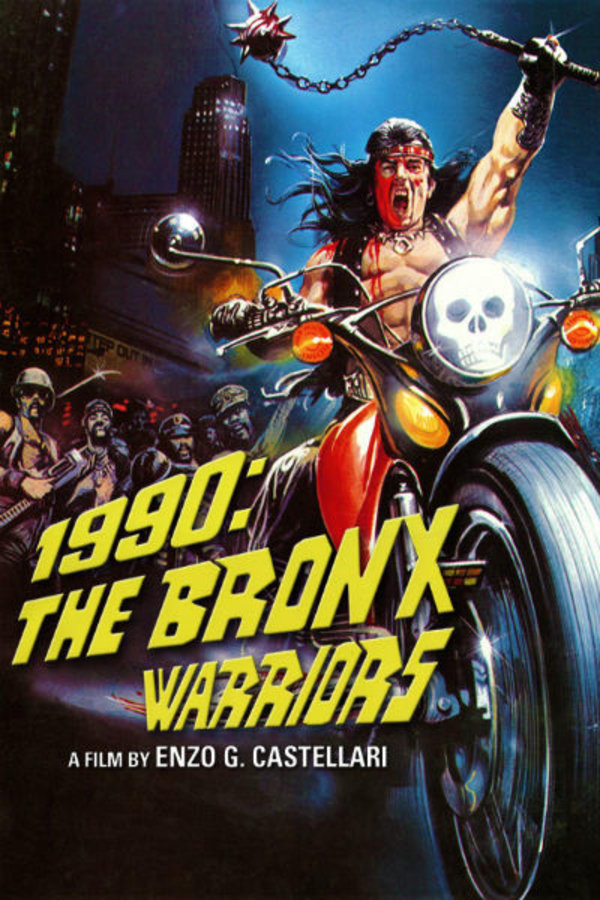 1990: The Bronx Warriors
Directed by Enzo G. Castellari
A runaway gets caught up in gang violence in a futuristic New York City in Enzo G. Castellari's over-the-top knock off of THE WARRIORS and ESCAPE FROM NEW YORK. Anne doesn't want to take over her family's weapons business when she turns 18, so she heads to the Bronx and winds up in the company of a rough biker gang. But to survive, she'll have to fend off attacks from bizarre gangs who wear makeup, roller skates, and do Fosse moves with bowler hats and canes before attacking! Absurd and often hilarious, BRONX WARRIORS is essential viewing for weird cult cinema fans.
A runaway gets caught up in gang violence in a futuristic New York City.
Cast: Vic Morrow, Fred Williamson, Christopher Connelly
Member Reviews
im a big fan of thrash movies but this one is bad couldnt even find the humor in it
Skip this one but watch Escape From The Bronx.
Yes, kids. The 90's were EXACTLY like this. Bands of extras dressed like a cross between Paul Stanley, Freddie Mercury, and Shaft roamed the wastelands and battle evil corporations and the guy from Combat! Some of the worst acting and fight choreography to ever grace the screen. how MST3K missed doing this one is beyond me.
Amazing crap-fest starring the front half of a prancing centaur named Trash. Also, a dude lays down some beats on a drum set (situated in the sand) while other dudes on choppers check out a corpse and then face off against some roaring-'20s mafia-pimp-keystone-kops. Bonus mustaches are abundant. Awesome stuff!