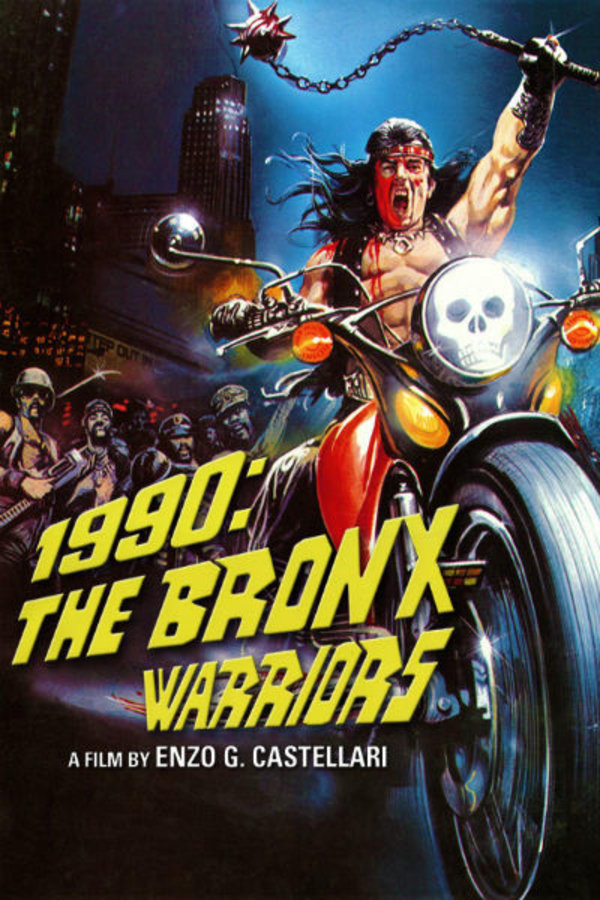 1990: The Bronx Warriors
Directed by Enzo G. Castellari
A runaway gets caught up in gang violence in a futuristic New York City in Enzo G. Castellari's over-the-top knock off of THE WARRIORS and ESCAPE FROM NEW YORK. Anne doesn't want to take over her family's weapons business when she turns 18, so she heads to the Bronx and winds up in the company of a rough biker gang. But to survive, she'll have to fend off attacks from bizarre gangs who wear makeup, roller skates, and do Fosse moves with bowler hats and canes before attacking! Absurd and often hilarious, BRONX WARRIORS is essential viewing for weird cult cinema fans.
A runaway gets caught up in gang violence in a futuristic New York City.
Cast: Vic Morrow, Fred Williamson, Christopher Connelly
Member Reviews
Classic, unintentionally hilarious Italian apocalypse exploitation crapola from the 80s. I literally laugh my ass off just looking at the actors faces. Part 2 is just as fun. Also look for 'Warrior of the Wasteland' with Fred Williamson.
This movie is so shity it make you feel better about yourself
B 80's film complete with bad acting and costumes that are simultaneously cheap yet clearly identifiable as to which gang someone belongs to. I love city trash films so this one was enjoyable to me. If you don't genuinely enjoy 80's B movies with expected lack of foresight and plot holes then it's probably not for you (futuristic is an exaggeration in my opinion- by futuristic they mean takes place in the future, but the more common fantastical sci-fi elements aren't really a part of it). The Bronx in this has become an ungoverned zone with no police or maintenance (but the rest of NY is fine) where people don't get in or out easily. Because of that I don't think the stylistic choices here are too bizarre, at least for an 80's sci fi making assumptions about what 8+ years in the future would look like? I appreciate the movie for what it is, but if setting or mediocre characters aren't the kind of thing that can get you through a movie then it's not really worth it even for shits and giggles, it's not ironic enough for that.
This movie was fun as shit