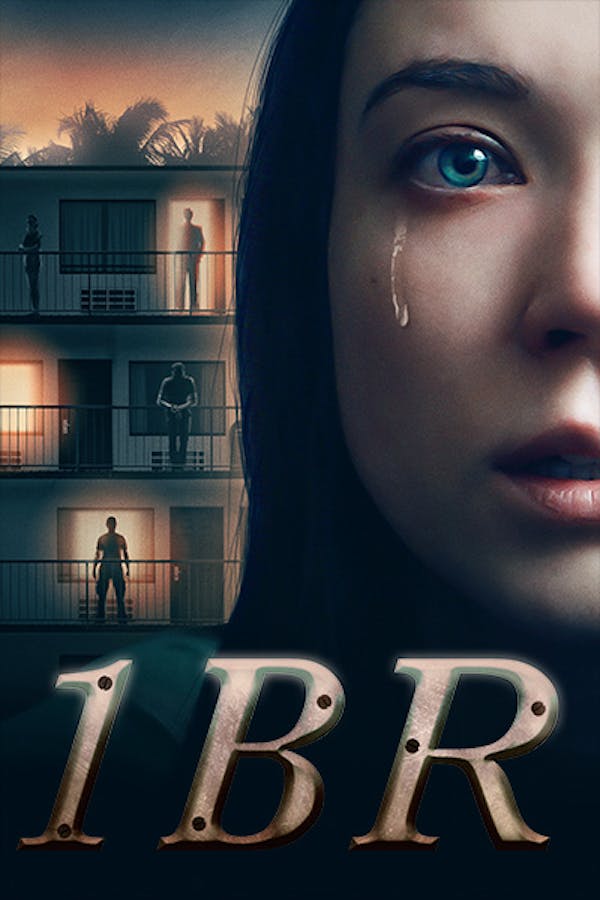 1BR
Directed by David Marmor
After leaving behind a painful past to follow her dreams, Sarah scores the perfect Hollywood apartment. But something is not right. Unable to sleep, tormented by strange noises and threatening notes, her new life quickly starts to unravel. By the time she learns the horrifying truth, it's too late. Caught in a waking nightmare, Sarah must find the strength to hold onto her crumbling sanity...or be trapped forever in an existential hell.
After leaving behind a painful past, Sarah scores the perfect Hollywood apartment only to discover that her surprisingly welcoming neighbors may harbor a dangerous secret.
Cast: Nicole Brydon Bloom, Giles Matthey, Taylor Nichols
Member Reviews
It was alright movie 🎥 could been better tho 🙄👎🏻
The tropes! The unbelievable characters! The silly preposterous premise! The void of entertainment. Aiming for Ari Aster, missing. Good pacing for the first half but when the shoe drops it's one eyeroll after another. Actually the first half is all eyerolls too but at least they keep the story moving. Why do I enjoy cult movies from olden times that are just as dumb but this one is just irritating? Perhaps, it is the allure of olden times.
I'm conflicted. I watched the whole thing and I'm not very pleased with the ending but at least it wasn't as completely cliche and predictable as I thought it was. This movie is slow, like wading through tar and I suppose it holds shots to create suspense but it just annoyed me. The plot makes no sense, perhaps that's intentional, but there's not a single believable character in this. The main character is established early but goes through a very sudden, not well-explained shift. It gave me a feeling of unease at parts which is good, because it's a thriller but that unease was more disgust and aggravation than anything else.
was much better than i expected. bit of a slow burn but i think it gets better as it goes on. i did not expect the ending though i should have.