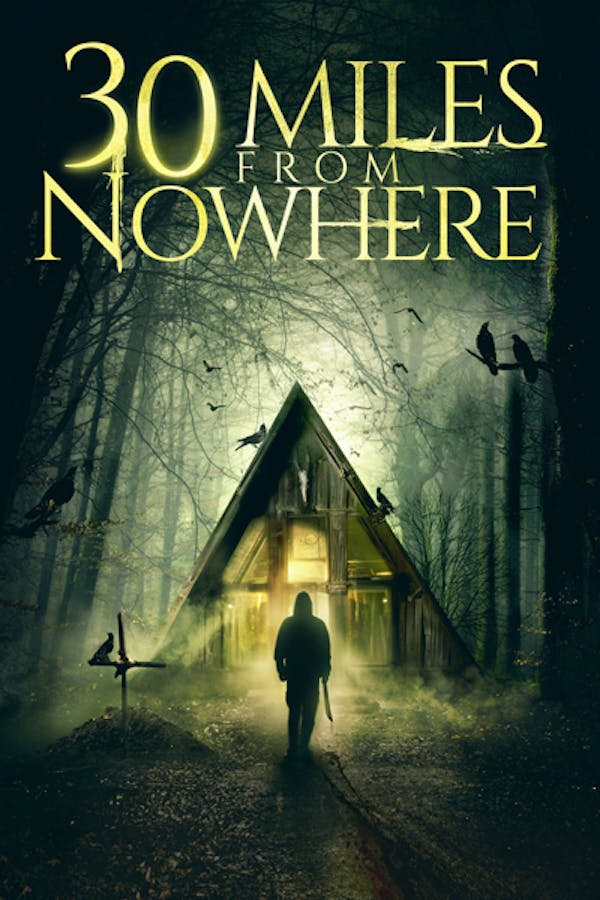 30 Miles From Nowhere
Directed by Caitlin Koller
After the suicide of their old college pal, six friends descend upon the Wisconsin summer home they frequented in their youth. The creep factor at the cabin is high, with a thumping in the crawlspace, blood spurting from the pipes, and a cockroach infestation in the guest bedroom. When a dead man starts appearing at the windows, they begin to wonder who they buried, if not their friend, and find themselves faced with the ultimate human dilemma, to kill or be killed, in order to make it to morning.
When five college pals return to rural Wisconsin for their estranged friend's funeral, what begins as an uneasy reunion becomes a terrifying fight for survival.
Cast: Carrie Preston, Rob Benedict, Cathy Shim, Seana Kofoed
Member Reviews
Maybe because I grew up in rural Wisconsin, but I really felt for these characters. I am glad it wasn't a typical slasher flick, a decent twist at the end.
Pretty good and entertaining.
OMG!!! I really enjoyed this one. Definitely wasn't horrifying but very entertaining!!!
Great, low and well used budget. Thoroughly enjoyed it. Very smart.
Great suspenseful Movie..until the last five mins, that's when I got a tad lost